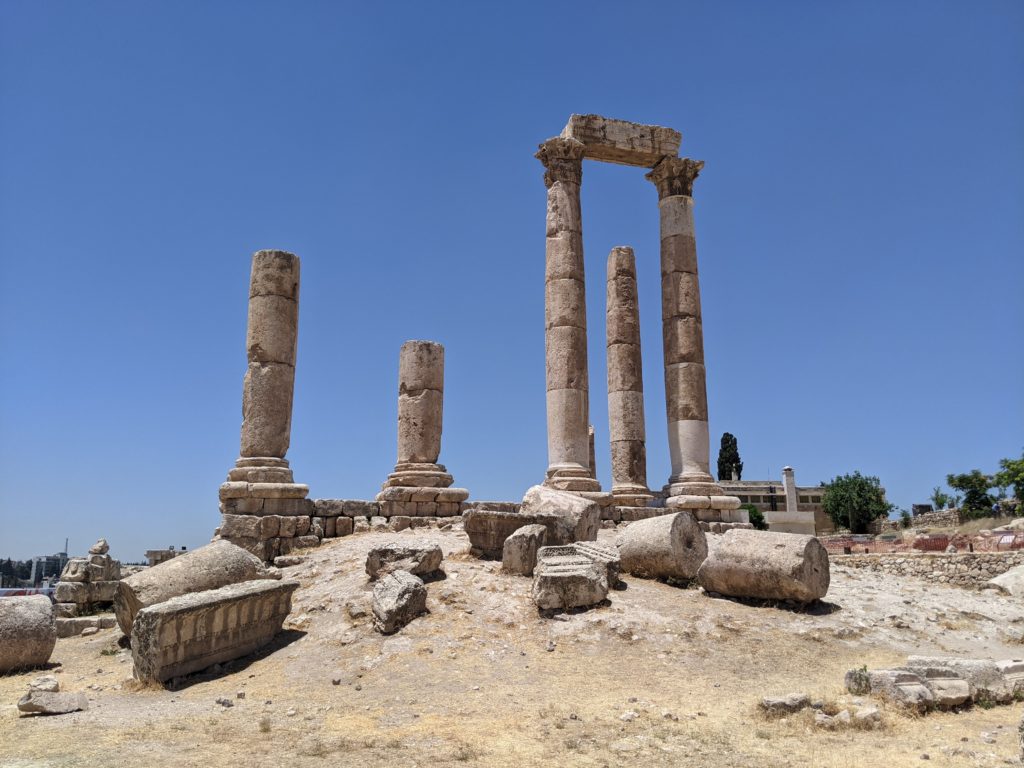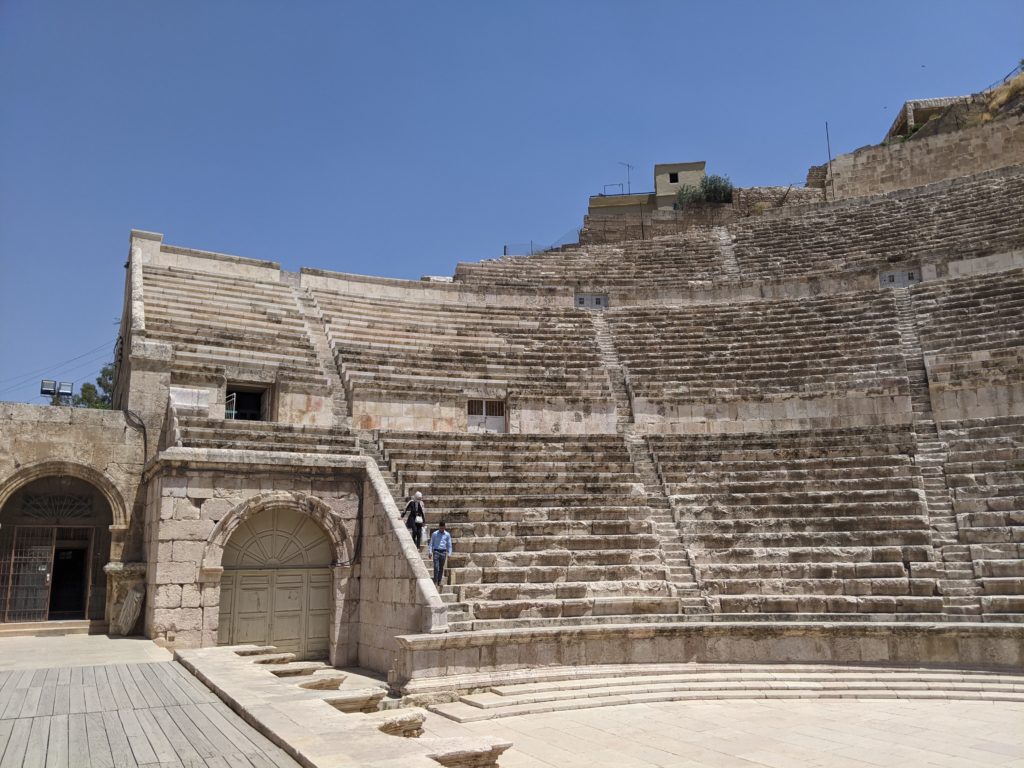 Since arriving in Jordan in Mid-May, I've had the opportunity to see a lot of incredible places both within Amman, where I'm living, and in other parts of Jordan. One of the first sites that I was able to visit with the CIEE Amman program was Amman Citadel, a historic location in the center of downtown Amman. Several era's of Amman's long history are represented at the Citadel. The Roman Temple of Hercules, built in around the 2nd Century A.D. is one of the most notable parts of the citadel. Also in the Citadel is a palace from the Ummayid Caliphate, built during the 8th Century AD.

Amman is packed with history. A short 5 minute walk from the Citadel brought us to Amman's 6,000-seat Roman Theatre, also built in the 2nd Century AD, when Amman was known as Philadelphia. 1,800 years later, the theatre is still used to host musical performances and dramas.


Outside of Amman, the CIEE program took us on an excursion to Petra, an ancient city carved entirely from stone- and one of the 7 wonders of the modern world. Petra became the capital of the Nabataean Empire as early as the 2nd Century BC. Petra was an important city in the ancient spice and incense trade thanks to its close proximity to critical trade routes that led towards Jordan's Gulf of Aqaba.