In between classes about Australian law, I have had the opportunity to see some of the country. This past weekend, a group of us went to Cairns to dive at the Great Barrier Reef. This trip was incredibly fun and definitely a highlight of this five week study abroad program.

There was some uncertainty as to whether I would even get to go scuba diving. I had not prepared as thoroughly as I should have and I did not consider the fact that I wear glasses might inhibit my ability to try to find Nemo. Luckily, the dive company that we booked with had prescription dive masks available for use and I was able to go scuba diving. Having never been before, I was nervous but the guide that I had was super nice and I ended up having a great time on my first dive! And I did find Nemo!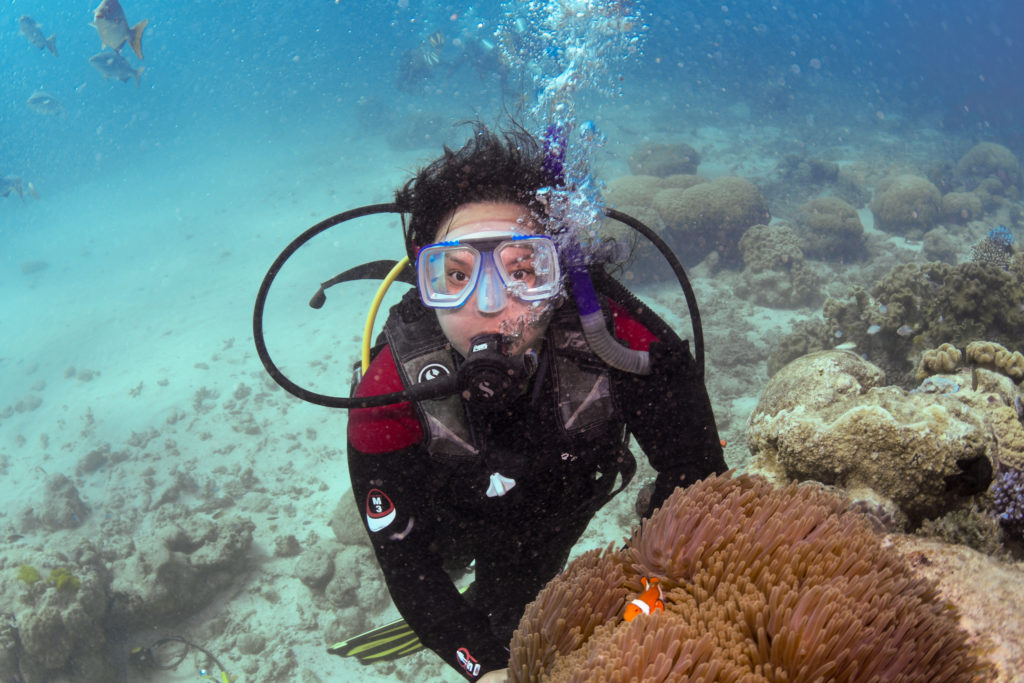 As if that wasn't exciting enough, my friend and I decided to go up in a hot air balloon over the rainforest in Cairns. I had never done that before, either, so it was a weekend full of new adventures. We had to wake up very early Saturday because hot air balloons only fly before sunrise or at sunset. At 4:25 A.M. we received a call to our hotel room, telling us that we needed to get to the lobby because our bus was there to collect us. We had about an hour's journey to the launch site. Bleary-eyed and still tired from the previous day's scuba diving excursion, we hurriedly rushed down and boarded the bus.

I fell asleep after that, so when I woke up an hour later, we were at the launch site where there were already balloons ready to go. The balloon we would be using still had to be inflated, so we anxiously stood to the side to watch it get bigger and bigger. I had no idea how big the hot air balloons could get!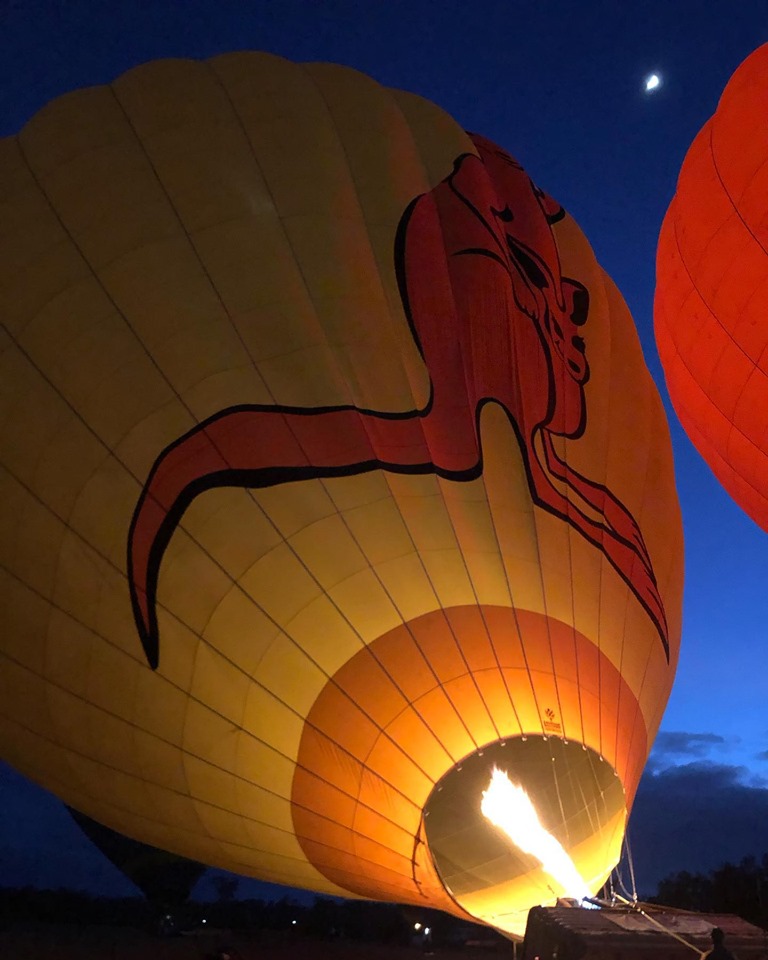 Finally, we were able to get into the basket for our flight. I was the first one to climb into the basket, which made me nervous, because I didn't want to fall over in front of everyone. I didn't. After everyone else had gotten into the basket, the pilot explained the safety procedures and our landing positions. Then we took off!

We were in the hot air balloon for roughly an hour and it was a fantastic experience. Then we explored the village of Kuranda and took the Skyrail down. The rainforest and the Great Barrier Reef are really beautiful parts of nature and I am glad that I got to see them this summer. The guides we met explained how we could help conserve these natural wonders, so this trip ended up being beautiful but also educational. So even though we were not in the classroom this weekend, we still managed to learn something on this study abroad trip.