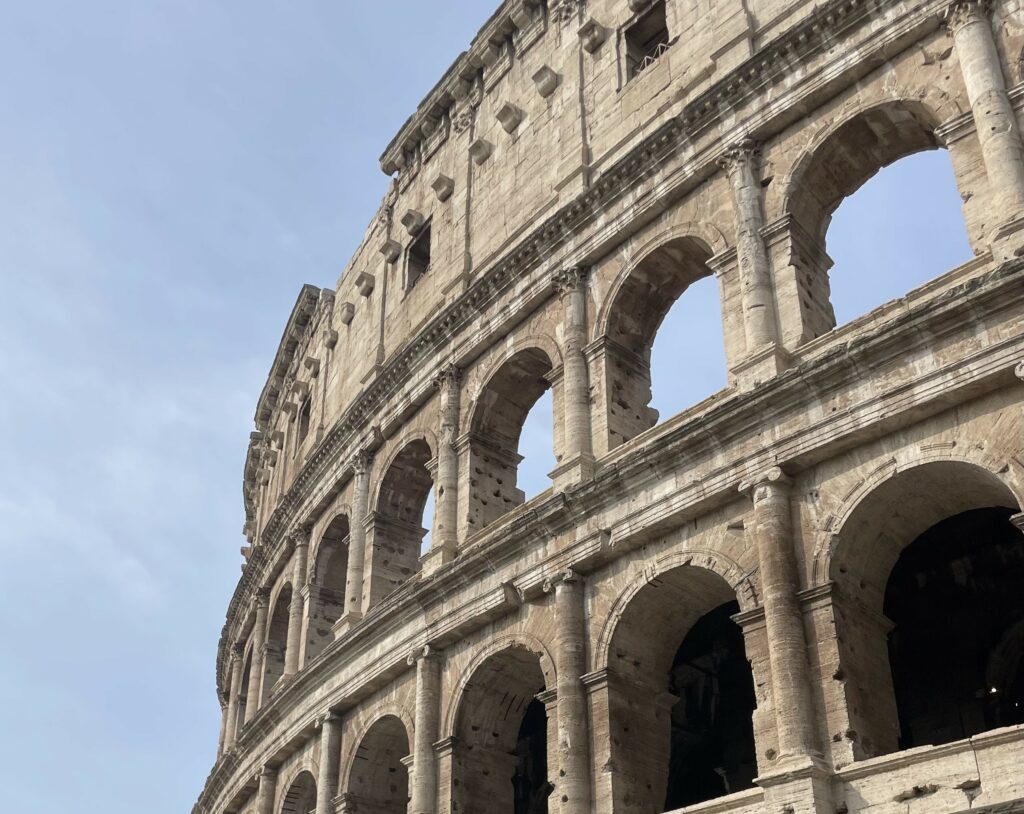 While I was studying abroad this summer in Florence, Italy, my friends and I loved to travel on the weekends. We knew that we had to make it to Rome, and decided to go there on our three-day weekend since there was so much to do and see. We traveled there by train on Thursday afternoon and arrived at our hotel near the train station around 5 p.m. We got an early dinner at a local pizza place near our hotel, and it was fantastic! Our plans for Friday were just to get acquainted with the city, so we did a free walking tour all around Rome. We saw the Trevi Fountain, the Baths of Diocletian, Pizza Navona, many obelisks and churches, and more. It was a great (and cheap) way to get to know the city of Rome.
Friday, we took a day trip to Tivoli, a town just outside Rome. We visited Villa Adriana, which was just a large, rich, old estate. The gardens are massive and beautiful, full of huge fountains and flowers. They are famous and have been the setting for multiple films throughout history. We also visited Gregoriana Park and saw some beautiful waterfalls and caves. That evening, we returned to Rome and explored the Trastevere neighborhood. This area is full of restaurants and bars and is one of the hidden gems of Rome.
Saturday morning, we planned to explore Ancient Rome. We visited the Roman Forum, Palatine Hill, and the Colosseum. I didn't realize that Ancient Rome was so integrated with the modern metropolitan area. It was very interesting to see such old historical structures right in the center of the city. The line to get inside the Colosseum was insanely long, but it was worth it! That afternoon we visited some churches and Castel Sant'Angelo, then ate dinner of handmade pasta at a local restaurant.
Sunday morning, we went to the Vatican. We visited St. Peter's Basilica early in the morning to avoid the lines, then had a tour booked of the Sistine Chapel and Vatican Museums later that morning. The basilica was by far my favorite part of the weekend. It was huge and incredibly beautiful, a feat of engineering and artistry. The Vatican was the last stop during our weekend in Rome, and that afternoon, we took a train back to Florence.