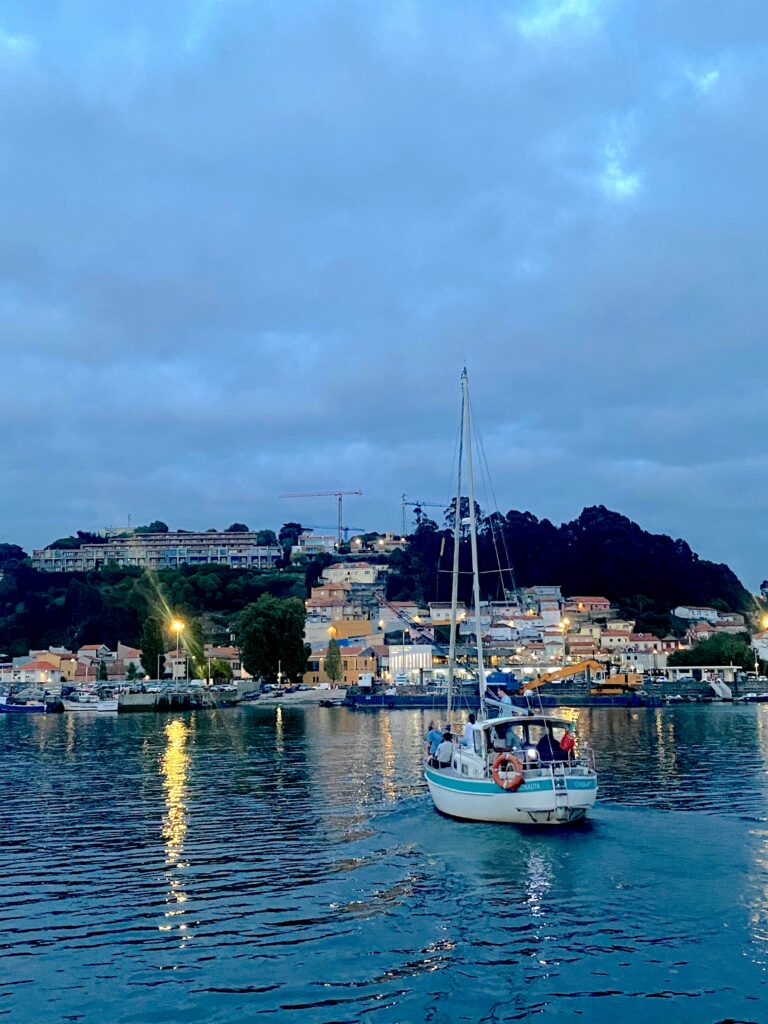 I did not expect to love Porto, or Portugal, as much as I did, but I absolutely loved the food, culture, and people. When we first arrived, our dormitory arrangements were not in the central part of town, so we were a little hesitant about Porto. However, once we started exploring the city, we realized how many great things it has to offer.
Porto is a coastal town, so we spent some days relaxing on the beaches. There is also a river that is centrally located, and restaurants and shops line the river on either side. The attached picture is from a sunset sailboat river cruise that our professor took us on. It was absolutely beautiful and very relaxing. We also went to a local chocolate shop as a group and got to hear a little bit about the making process and sample some of the products.
We also took a weekend trip to Lisbon, which was equally incredible. Lisbon is a bigger city than Porto but is still very charming. We stayed in a hostel, which was my first ever hostel stay. We ended up having a great experience with the hostel and met a new Canadian friend who explored and hung out with us throughout the weekend.
Portugal is incredibly cheap, which was super nice on a college study abroad budget. Some of my favorite specific things we did was touring the Librarie Lello which was an inspiration to J.K. Rowling as she was writing the Harry Potter series, and a cave wine tour tasting.