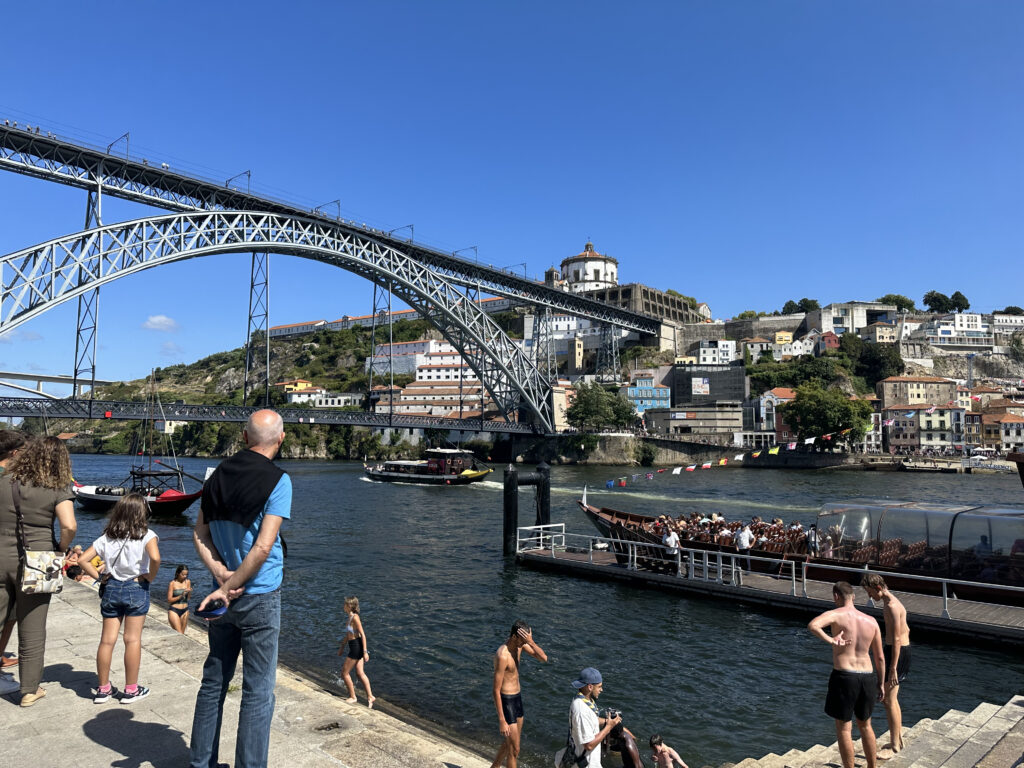 The European Innovation Academy
Before I begin to share my experience here in Porto, I think it's important to establish what the "European Innovation Academy" is all about. For those unaware, the European Innovation Academy is a three-week event hosted in Porto, Portugal that usually starts halfway through July where hundreds of students from across the globe come together, form teams, and collaborate to develop a fully-fleshed out business idea to pitch to investors at the end of the program. The group that presents the best business plan receives funding in the form of scholarships that can help said group transform their business idea into reality.
Thanks to the funding provided by EIA's investors, several start-ups have been created through this program. If you would like to see some of these, please check out the link to EIA's "Startup Gallery" below:
https://www.inacademy.eu/startup-gallery/
Team Formation + Exploring Porto
After a long and arduous journey across the Atlantic, I finally arrived in Porto. I had decided to arrive a day early before the program started so I could get used to the place I'd be staying for the next three weeks. And so, I began exploring the city, and despite it having only around 210,000 people, it felt quite crowded and compact, similar to rush hour in NYC. It was honestly rather overwhelming, but as I delved deeper into the city, I was amazed by the beautiful architecture that surrounded me at every turn. As you can see from all the photos I took, there were plenty of sights to see.
Upon the conclusion of my adventure through Porto and after a good night's rest, I started my first week at EIA. On day 0, we had the opportunity to meet the people who we'd be working with or competing against, and after being introduced to the people who'd be mentoring us along the way, we split up to begin team formation. Unlike typical team forming sessions at school or work, team formation at the European Innovation Academy is like pitch session. Students with an interesting problem to solve pitch the problem to their peers to attract group members, and these potential group members, in turn, market themselves to these problem-solvers to prove their worth to the group. This process can take quite some time and be rather stressful, as every group wants to find the best people for their project. I, personally, spent almost two hours walking around talking to dozens of people before I found a group with an interesting problem and a need for someone with my particular skillset.
Even after a group is completely formed, problems can still arise. One interesting aspect of the program is that at any point in time if someone becomes dissatisfied with their group, they can leave and join another. Similarly, if someone in the group is unproductive, the other members can choose to remove the individual from the group entirely. As you can imagine, this made the first week of the European Innovation Academy rather chaotic. My group in particular almost collapsed after three of our members decided to join another group – thankfully, we were able to find new members the day after this happened.
The rest of my first week went incredibly well. My group members and I worked tirelessly on our project and managed to get ahead of most of our competition. This success, unfortunately, did not continue into the following week, but that's a story for my next post.