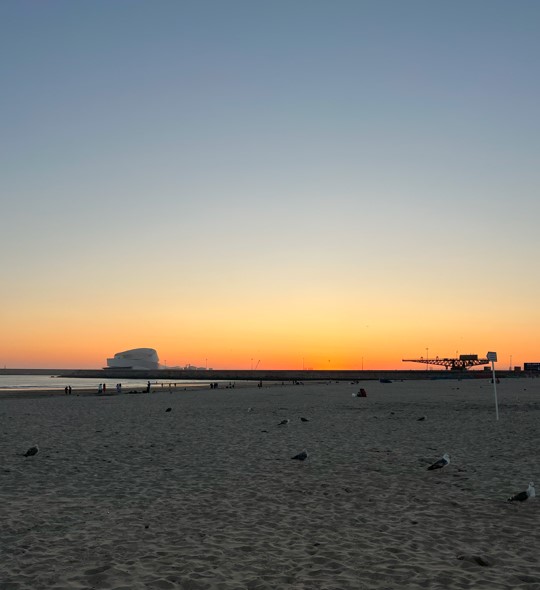 I've been on vacation in foreign countries before, but I have never actually "lived" in a foreign country for an extended period of time. Upon arriving in Porto, Portugal, we headed to our apartment and got checked in. We each had our own room, bathroom, and air conditioner! Having the air conditioning was really exciting because I slept in Airbnbs without it for 2 weeks prior to studying abroad. The hardest things to get used to about the city of Porto was the language barrier, transportation, and people.
My favorite thing about Porto is the good food. There are so many options to have excellent food service for very little money. I also love how cheap everything is. All the Ubers are usually around 4 euro, and average meal costs less that 20 euro (including food and drinks). We had a variety of great meals, but my favorite were probably Almeja, KEspot, and La Catrina. Also, I tried octopus for the first time. I did not expect to like it, but I really enjoyed the unique seafood flavor. It was very fresh and delicious.
During most of the weekdays, we met with our peer groups at the European Innovation Academy. On our days off, we went to the beach and did some sightseeing. One of my groups favorite activities was grabbing some pizzas to go, and eating them on the beach. We enjoy watching the sunset and reflecting on our great time in Porto. I am so excited to come back to Portugal one day!