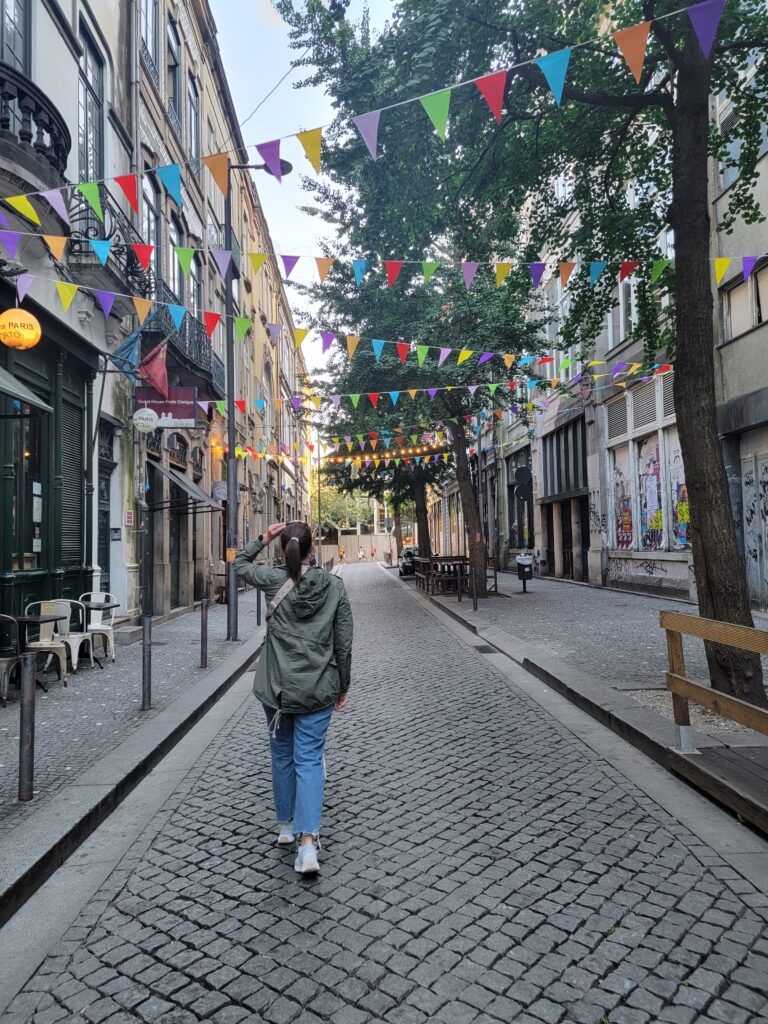 I have just arrived back in the states after a 3-week study abroad trip in Porto, Portugal and there is just so much to unpack (however, not physically, because my luggage is still lost)! I could sit here and type another post about tasty food recommendations and some really cool excursions to do for the weekend, but for this post, I want to tell you about my unexpectedly favorite adventure.
Part of the European Innovative Academy is not only designing a product to solve a problem but taking the steps necessary to verify the problem among your customers. This customer verification process led me to the streets of downtown Porto interviewing senior citizens. As strange as it sounds, this research experience made my experience in Porto one of the most unique. I was able to meet and interact with some pretty cool people from older generations that were from all over the world. Some were from Porto; white others were traveling there for vacation. One couple was from Australia, there was a family from Spain, one person was from Germany and another from London. There was even one gentleman from Spain who although he did not speak English, took the time to sit down with us as we used Google translate for each question. Our survey prompted us to ask questions about what they enjoyed doing, who they enjoyed being with, and what they wished they could devote more time to. Although the surveys were for the project itself, it was an opportunity to connect with people I wouldn't have otherwise engaged with. These were all relatively short conversations, but I learned a lot about them and their cultures. Unbeknownst to them, they made a lasting impact on my experience in Porto.
Although this fun adventure was disguised as "work" I was able to have a lot of fun with this project. I really enjoyed getting to know all of our "customers" and next time I am out exploring a new city or familiar town, I won't need a research project to encourage me to step out of my comfort zone and engage with those around me.