One of the last adventures I took during my time at Oxford was a short weekend trip to Edinburgh with two really cool people (shoutout Ava and Sam). The train ride there was beautiful and I honestly forgot that we were on a train for 6 hours because of the rolling countryside. I didn't realize this until later but some of the spots that we were traveling through were national parks. The picture down below is from when we were traveling through Yorkshire Dales National Park.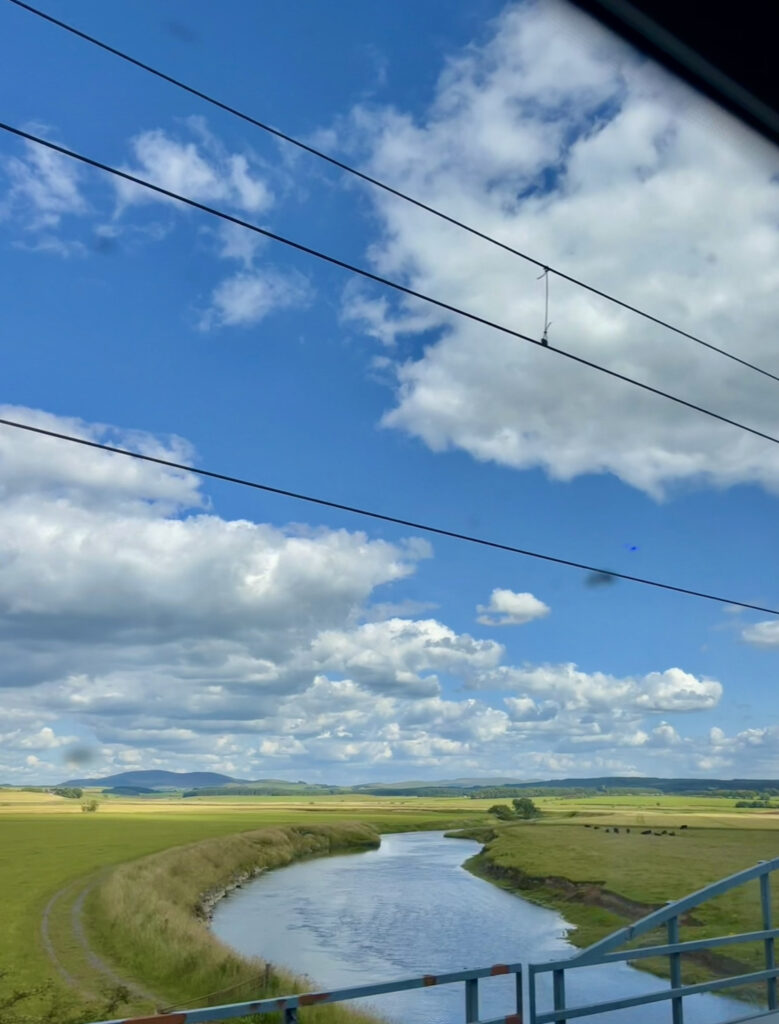 Getting around Edinburgh was a little tricky at first since their only public transit was a bus system and we most definitely needed it (it made me miss how walkable Oxford is). Once we figured out the buses we settled into our hotel which also happened to be housing lots of cricket teams from other countries so that was very cool.
The next morning we took the quick 30 second walk from our hotel to the Edinburgh Zoo. It's the biggest zoo in the country and apparently the one that David Attenborough frequents. They had tons of animals I had never heard of but the real highlights was getting to see koalas in person for the first time!
As we were walking around there were tons of shops to go into and I was not disappointed; there were men playing bagpipes. All of this was on our way to Edinburgh Castle which is where we spent most of the day. The castle had tons of lookouts and maybe even more small museums. One museum in particular; the prison museum had preserved a door from the original prison. It had an engraving of the Stars and Stripes in it that had been carved by an American POW during the Revolutionary War.
Our journey home the next day might have been even more of an adventure. We boarded our train to Birmingham with the hopes of getting back to Oxford around 4pm. About two hours into the ride we were told that there was flooding on the tracks and we had to get off the train at the next station. When we got off it was chaos, which makes sense because there were over 500 of us and we had to get taxied to the next station by around two buses. We saw some very angry Scottish people (yay bucket list?) and luckily made it onto the second bus. After an hour long bus ride and some more train hopping we arrived in Oxford at least before 9. Even though that weekend trip was short and simple it's so cool to look back and see that it was something we could just go do.