Oxford has one of the biggest library systems in the world: the Bodleian Library. After our first day of classes, we went to the Bodleian to get our library cards, go on a small tour, and take an oath before we are allowed to use the library for our studies. The Bodleian Library is made up of many buildings, including college libraries, and each building is filled with books. However, in addition to these libraries, there are even more resources stored off-site that can be requested and brought to a library should you want to use them for research.
For one of my classes, The Arts of Oxford (UH 239), we were instructed to research something about Oxford and we would present it during our last few days of class. While this is very broad, it gives us the opportunity to find something we are interested in learning about. On one of our walks for class, we passed the Holywell Music Room. This music room was the first building dedicated to musical performances in all of Europe.
In order to complete my project, I found a book from 1911 about Holywell's history. This book was located in Weston library. In order to access this book, however, I had to put my bag with any pens, water, and everything into a locker (except my computer). I scanned my card and found the room. It was filled with ancient books, all relating to music. This book in particular was open shelf, so I just grabbed it and started my research. There is something about using a book that is nearly 100 years older than I am that makes research even more fun.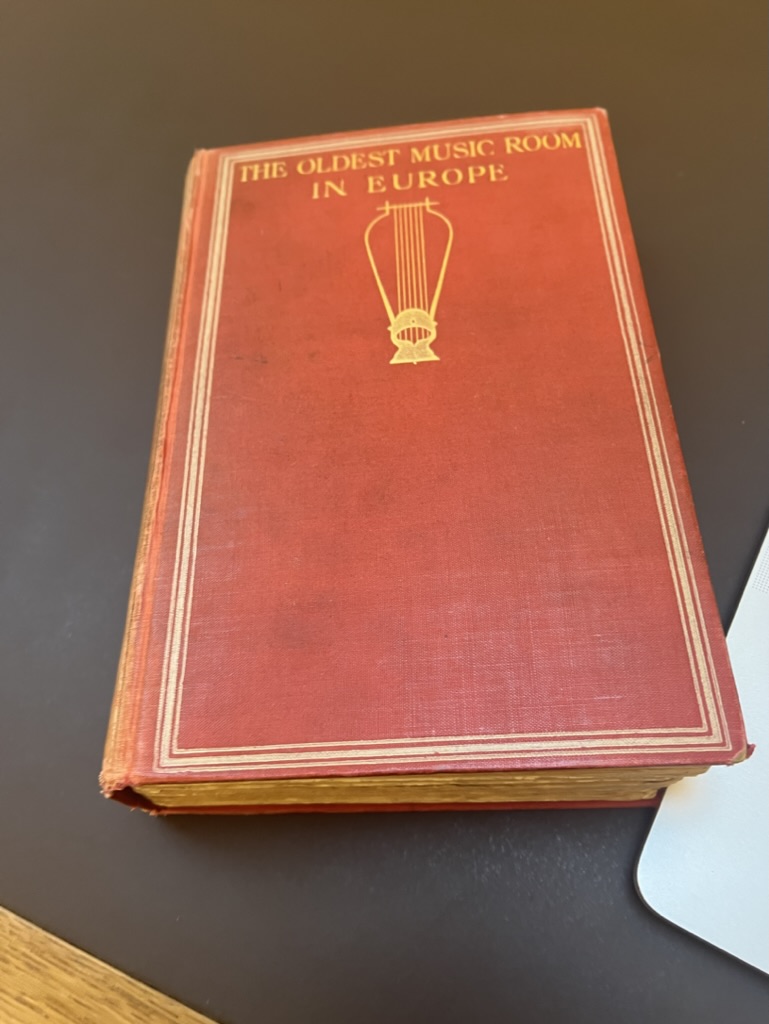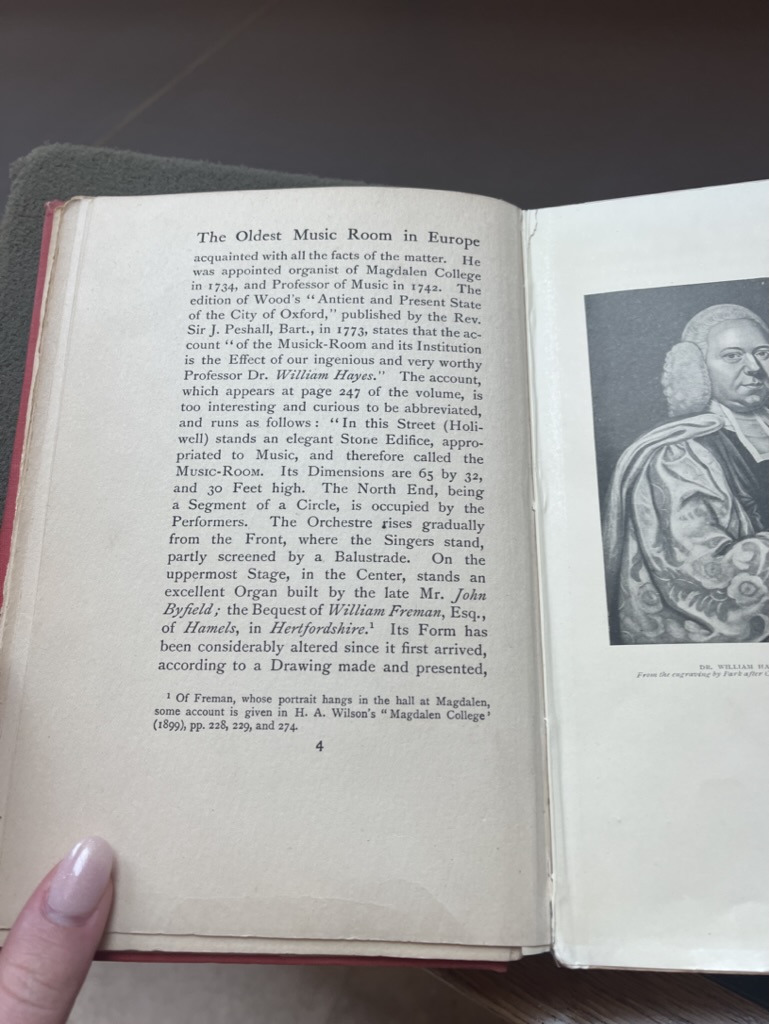 While I am not going to delve into the results of my research, my experience in the Bodleian Library was unlike anything I've done before, and I would love to be able to do more research there.