Looking back on my time in Spain, I'm so grateful to have gotten this opportunity! I got to experience so many different cities in Spain. Despite this, I could spend another summer in Spain and there would still be new cities to explore! I guess this gives me a good excuse to come back 🙂
During my time in Spain, I've made so many new friends. They all go to UA, so I'll be able to see them all the time once the new school year starts! That's definitely a perk of doing a UA faculty led program! We all have plans to hang out in the fall and catch up as well as continue practicing our Spanish.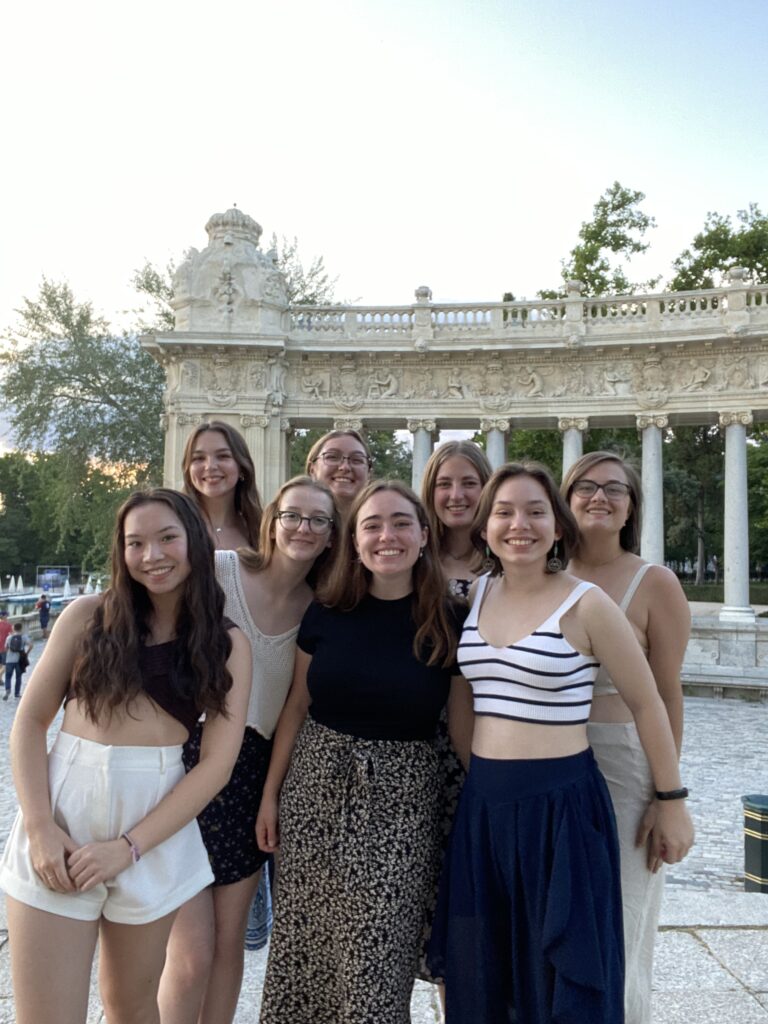 Next, everybody told me that classes would be more difficult in Spain, but I honestly felt they were easier. I think our teachers understood that we were in a new country trying to experience as much as possible, so they went a little easier with the homework load. It was really nice that our teachers weren't too strict with work. It definitely gave me more time to explore Madrid and get to experience the culture. So if you're worried about workload while abroad, it'll probably be easier than people tell you it'll be.
Finally, by the end of my two months, I was ready to go home. Don't get me wrong, I loved being in Madrid, but I missed my family and friends from back home. Honestly, the most difficult part of studying abroad for me was the large time zone difference between me and everybody back home. However, despite this, I'd do it all again and would love to come back to Spain, whether it be to study or to just be a tourist in new cities! I'm glad I got to have this experience, and I encourage anyone who is thinking about studying abroad to just go for it! The memories you'll make will last a lifetime!