Suits and dresses on, tables set, and toasts to give, welcome to High Table at Worcester College.
This was the second and last High Table event for students on the Oxford Study Abroad trip led by UA faculty. Everyone had dressed formally or semi-formally and everyone was anxious to get started. However, due to the nature of the event we had to wait for the hall to be empty of other study-abroad groups. And so, we waited outside conversing and drinking prosecco to pass the time. Of course, we made sure to take pictures and discuss upcoming last-minute projects that we had waited perhaps a little too long to get started on, but for the night of July 24th, the night was ours. We were happy and a bit sad. Our time was coming to an end and unfortunately, we could not rewind time. Our only choice was to fondly look back at the time we had shared and look ahead with anticipation at the little amount of time we still had left.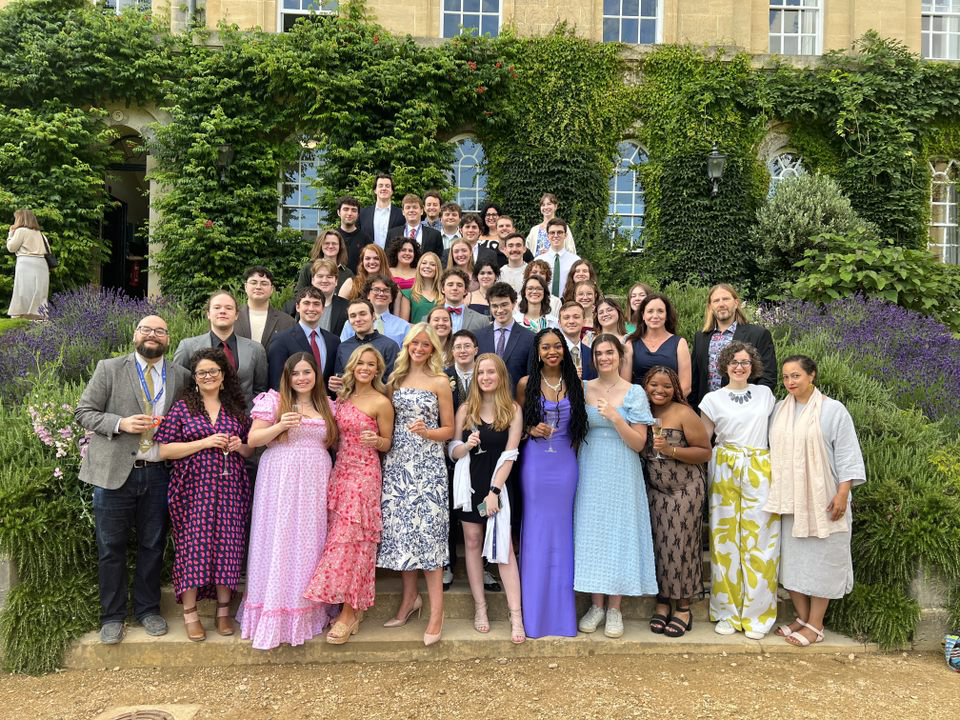 When it was time to head inside we each sat along the edges of three long tables. The tables had been set with multiple forks, spoons, and knives for each person as well as any other item needed for a multi-course meal. Once the professors entered we stood and applauded and so began the first toasts as the wine was poured and the salads brought out. We toasted to friends, the trip itself, and made sure to thank the many helpful staff of Worcester College. After the first course was done, the main dish of lamb was brought out to the choruses of more toasts and awards being handed out to outstanding UA students on the trip. Each award was unique with its own history, and each time one was handed out a loud cheer erupted.
After the main course, it was time for dessert. It was phenomenal as it came in the form of "baked Alaskan with raspberry ice cream." That's in quotations as I can't remember the exact name, yet it was delicious. By this point, the general consensus was that we were stuffed and would be lucky if we could just manage to walk out on our own feet. In the old hall surrounded by the former provosts of Worcester from the past few hundred years, we gave the last toasts to our professors. They were the ones who made it possible for us students to be on this trip and without them, we would have gotten nowhere. The beautifully decorated hall with its high ceilings, ornate molding, and beautiful art was left behind for the clear night air of Oxford, England. The goal was set to enjoy one last night at the college's very own cellar bar. And so with smiles, we set off to have a blast.