I'm going to miss the food, though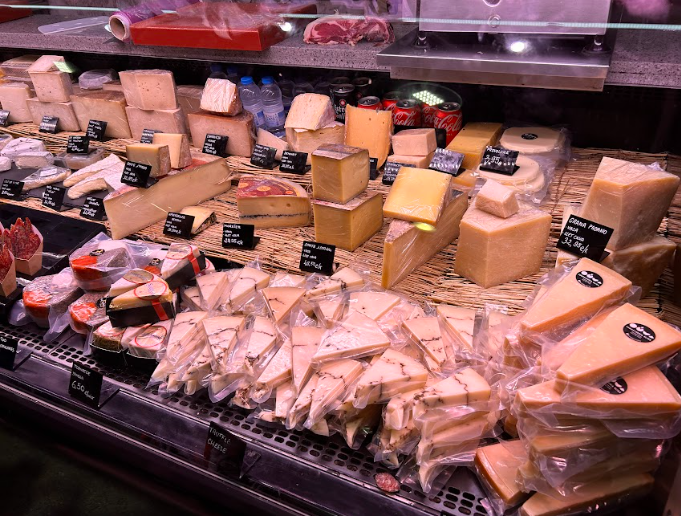 I got back home last night. I have to say, it feels good to sleep in my bed and play my guitar again.
The best part about being home is being with my family and friends again. Although I made friendships abroad, I still felt like a large part of a puzzle was missing during my journey. I soon realized that I missed my friends and family as they make an enormous difference in my life. After this trip, I can say that my appreciation and love towards my friends and family has grown immensely.
Similarly, there is something about hearing the English language everywhere that evokes a sudden feeling of nostalgia; it's almost like seeing an old childhood toy after spending years without seeing it. It feels good to continue "playing with this old toy."
I will say that I will miss Spain. When you become acclimated to living in a big city, you become stronger and more capable; you feel more confident in what you can do. Additionally, you begin to feel like the line between "study abroad student" and "local" begins to dissipate.
I will also miss that, in Barcelona, there was always something to see or do at such a close distance thanks to public transportation. You could see some of the most famous architecture in the world in the world less than 20 minutes from your apartment.
I will miss the food the most. In Spain, you can get very intricate, delicious meals and grocery items at a very affordable price compared to the United States. For example, you get a wide variety of exotic cheeses for only a few Euros; in the U.S., they would cost you much more.
Overall, I would say that I am very grateful for this study abroad experience, both the good and the bad because I feel like all of the challenges I faced helped me become more mature, self-reliant, and culturally aware.
Thank you for having me Barcelona! See you soon…