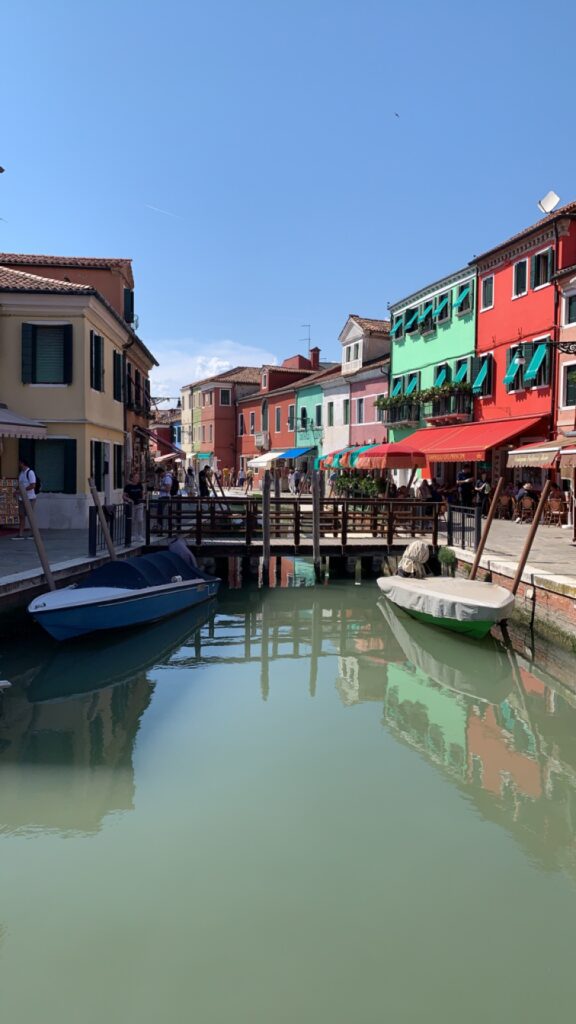 Hello! I would first like to introduce myself. My name is Jacob Blincoe, and I am a rising Junior from Louisville Kentucky. For my blogs, I would like to highlight the high points of all the different places I have visited throughout my study abroad journey! This blog will focus on the must-see spots of Venice as well as my favorite restaurants around the city!
St Mark's Square is a must see for anyone visiting Venice. It features a medieval church with artwork on it spanning from the dark ages to the renaissance. It also features the Doge's palace which is where the ruler of Venice lived when it was still a city state, as well as the Campanile, which is a huge clock tower that you can climb and get an amazing view of the city from.
St. Mark's square is home to the oldest coffee shop in Venice as well! It is called Caffe Florian and it was established in 1720.
Venice is famous for its canals, so I recommend anyone that travels that take a Gondola ride in the canals! It is such a cool experience to sail through the canals and explore the city! They are extremely easy to access as there are multiple pickup stations across the city.
Another great place to check out is the Venetian Islands. The Islands of Murano And Burano are home to some really cool seaside towns and some amazing seafood. Murano is cool because it is known for its glassmaking. I got to watch one of the glassblowing experts make a piece and it was so awesome.
Venice has some of the best seafood I have ever had! There are so many different restaurants and places to eat. My favorite by far is that of Ristorante Ribot. There I got squid ink spaghetti with spider crab and It was one of the greatest meals I have ever eaten in my life. I am not even kidding it was AMAZING.
I hope this blog was able to give you some further insight into Venice! It is such an amazing city and a must see when traveling Italy.