Going into studying abroad, it was very important for me to be able to experience as many new cities as possible. My program has built in day trips for every weekend except for two. This has made it especially easy (and so much cheaper) for me to see several Spanish cities.
With my program, I've gone to Toledo, Segovia, El Escorial, Aranjuez, and Granada. I'm really glad that my program had these trips built in because it made it so much easier for me to see these cities. Quite literally, all I had to do was get on a bus, and the rest was taken care of for me. I would highly recommend seeing if your study abroad program has similar day trips like this so that you can experience as much as possible during your time abroad. If I had to choose, I'd recommend seeing Toledo and Segovia. They're both about an hour outside of Madrid and they both have so much history and beautiful sceneries. Our trip to Granada was also quite memorable because we got to see the infamous Alhambra. This is something I've learned about in many of my classes, so getting to experience La Alhambra in person was something I've really looked forward to. The gardens are beautiful and the entire complex holds so much value in Spanish history. We also got to see a flamenco show in Granada, which was a cultural event I wanted to experience before leaving Spain. The dancers danced with so much emotion! I was seated right next to the dance floor, so I had a great view and got to see all the intricate details and emotion that the dancers showed. If you're ever in Spain, seek out a flamenco show!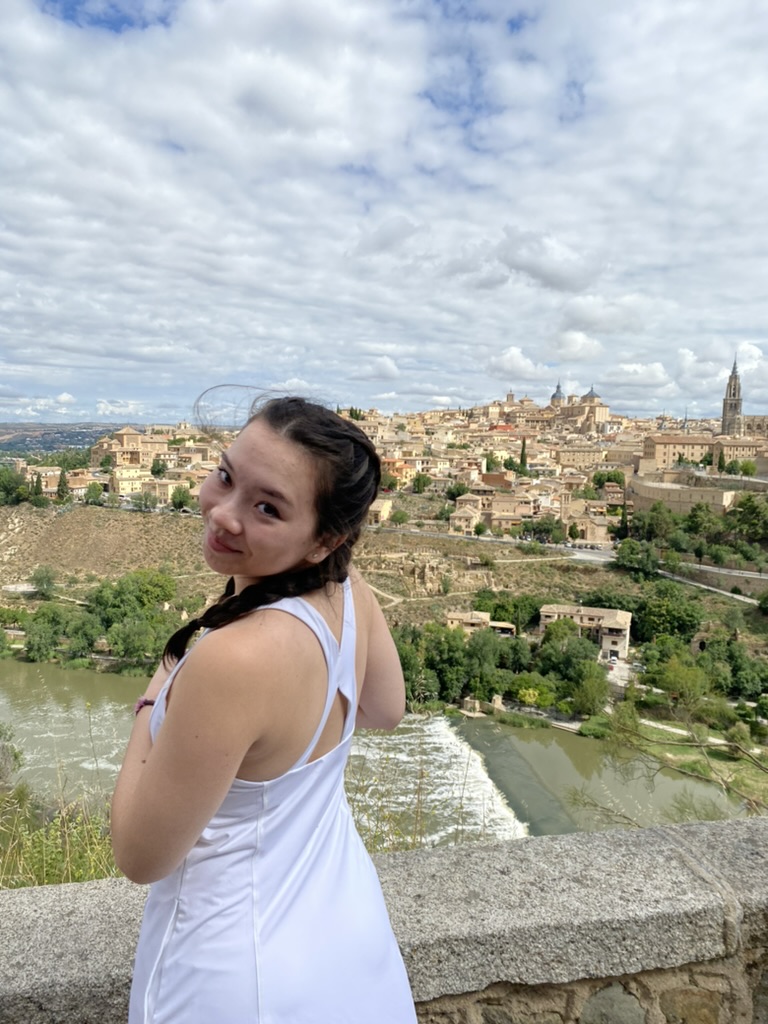 On my free weekends, I planned two weekend trips with friends. The first weekend I went to Valencia, Spain. This is a beautiful beach town that also has a large focus on arts and sciences as well as a big historical scene. Unfortunately, I hadn't done enough research on the historical side of the city (I was too excited for the beach!) and missed out on seeing a church that is known for housing the Holy Grail. I think this would've been super cool to see, but I guess this gives me an excuse to come back! From this I've learned to do a LOT of research on things to do in the city that you are planning to travel too.
For my next free weekend, I was searching for a city that was cooler where I could escape the heat of Madrid for the cheapest price possible. Brussels, Belgium was the answer! This city was amazing!! I'd never been to Belgium before and honestly didn't know that much about the country. I learned from my past mistakes and did a ton of research on things to do in Brussels. I researched famous parks, museums, churches, and monuments. Along with this, I did plenty of research on typical Belgian cuisine (Belgian waffles are amazing!!). I'm so glad I did the amount of research that I did because I feel like I was able to see everything I wanted to in two days. I was really excited to experience a completely new culture and go to a country I'd never been to. The people of Brussels were all so kind and I really enjoyed my time there! I'd highly recommend planning a weekend trip if you have the time and resources to do so.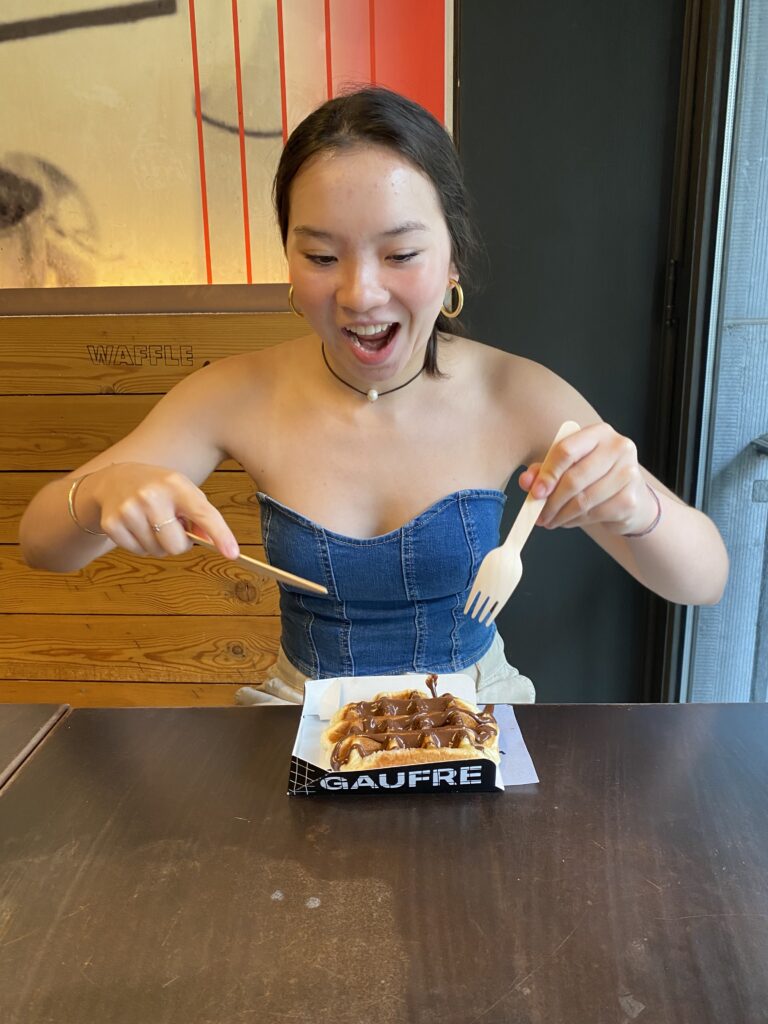 I'll leave you with some tips on planning weekend trips while studying abroad! First, try to plan your trip as early as possible. The earlier you book flights, trains, or buses, the cheaper they'll be. Also, don't be afraid to try staying in a hostel! It's a really great way to meet other travelers from all around the world. They're also usually pretty cheap and located in great areas. Many hostels also offer lots of cultural events to help travelers to get to know each other and the city. Next, I'd say watch out for prices. Any price you see isn't going to be the actual price you pay. There's going to be some sort of added fee into the price you're seeing, especially if you're booking your trips through third parties, so keep that in mind. Finally, have fun and make the most of the weekend! A weekend is so little time to get to know an entire city. I'd recommend doing as much as possible, even if that means staying out late and waking up early to go site seeing. Trust me, it's totally worth it!