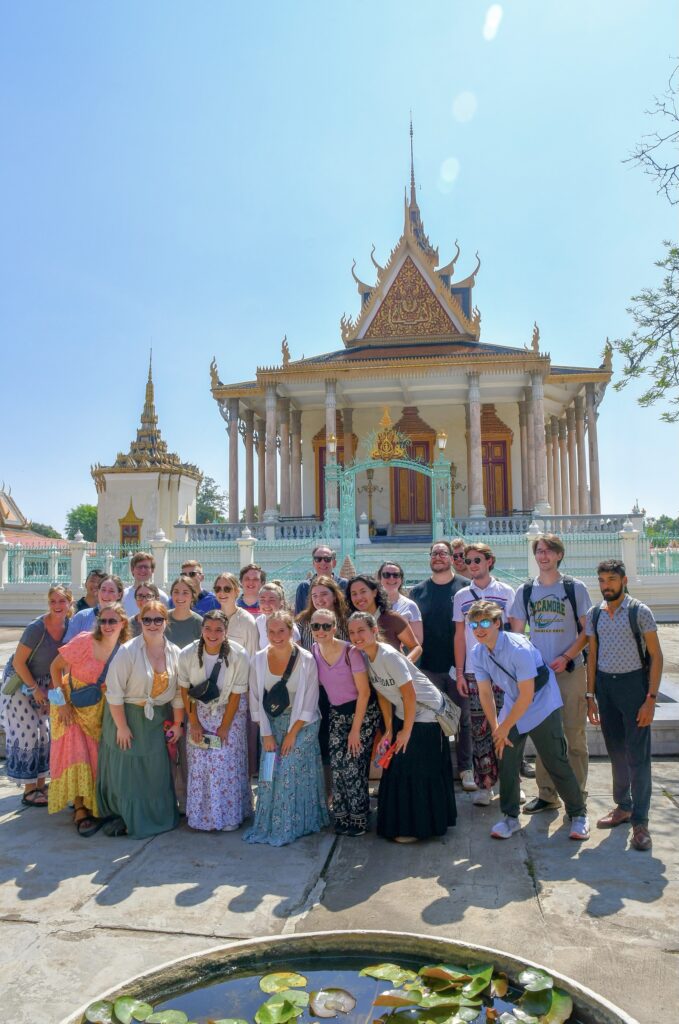 The last leg of our Southeast Asian adventure was Thailand. I visit Thai Basil Sushi II in Tuscaloosa at least once a week for the Massaman curry, so to say I was excited would be a gross understatement. As soon as the plane touched down in Bangkok, I had "One Night in Bangkok" blaring through my headphones.
The energy in Bangkok was thrilling. I was worried that I would be tired after our flight from Phnom Penh, but as we walked through the airport I could not have felt more awake. Our itinerary included a trip to The Grand Palace, lunch at a local restaurant, and finally, a boat ride to a nearby market. Some of the highlights included the most delicious Thai Iced Tea that I've ever had and our boat almost colliding with a passing cruise ship. After the market, a few of us decided to go on an excursion to the famous Lebua Hotel. The hotel's rooftop on the 64th floor was featured in the Hangover Part II and had breathtaking views of the city at night.
Our last day in Bangkok was one of my favorite parts of the trip. We were treated to a homemade Thai lunch in a local village. The owners of the restaurant were accustomed to local tourists, but they had never welcomed guests from the United States before. The meal was delicious, and after we ate, we learned how to make our very own Tom Yum mocktails.
As we headed to the BKK airport on our last day, I could not help but feel immensely grateful for not only the lifelong memories but the lifelong friendships I made during my time abroad. Although I have studied abroad before, traveling with my UA classmates and favorite professor proved to be an entirely new experience. I was sad to leave my friends for the summer, but I look forward to seeing them this fall and reminiscing about the once-in-a-lifetime adventure we all shared.