While this program planned for us to only travel between the Venice and Trento areas, I was able to venture to many other areas of Italy with relative ease. Make sure to talk to your faculty mentor about the best ways of travelling, but definitely make sure to visit as many places as possible while in a foreign country. Outside of the program, I have been able to visit Florence (Italy), Cinque Terre (Italy), and Innsbruck (Austria) without breaking the bank on travel and accommodations. Each of these areas were within a 2–3-hour train ride and never costed more than 50 euro round-trip.
Florence was a very interesting city, filled with history and tradition, where I spent about two full days going on tours and venturing the city. To me, it seemed like this city had the most tourism, where it seemed like more people spoke English rather than Italian.
Cinque Terre is the general name for the five coastal cities on the north-western coast of Italy, where the views were absolutely incredible. I was able to get into the water in three of the cities and there were plenty of trails for hiking/exploring. If you decide to visit Cinque Terre, I would highly recommend purchasing the day pass for the train, where would pay a small 18-euro fee to use the train between all the cities as much as you need throughout the day.
Innsbruck was truthfully my favorite place out of the entire program, as we were able to rent a house located higher in the Alps, with very immediate access to the public transport and mountain-top cable-cars. Just like with Cinque Terre, I would recommend purchasing the Innsbruck card, which gives you access to nearly all museums and transport for a very low price. We were able to hike to the tallest point in the Innsbruck area, after taking a short cable-car ride up to the Nordkette base.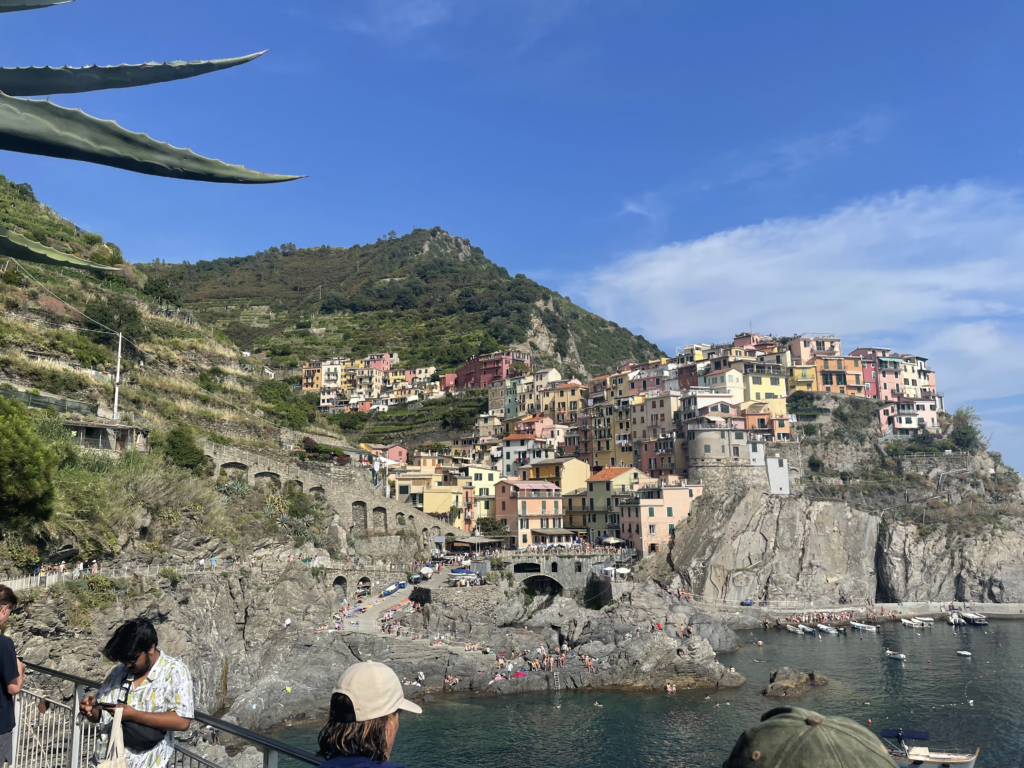 [/et_pb_text][/et_pb_column][/et_pb_row][/et_pb_section]