As my study abroad trip comes to an end, I would say I have mixed emotions, but I am mostly just sad that it is over. While I do miss my family, air conditioning, and being able to speak the language, I will still miss the comforts of Europe as well as the new friends I have made. Truthfully, I may miss the discomforts of Europe more than anything because being outside of your comfort zone allows you to live more presently and really appreciate the situations you are put in. The past month has consisted of weekend trips to Amsterdam, London, and Paris, mispronounced "merci's" and "bonjour's", and a lifetime of memories with people I had never heard of prior to this. Anything that had intimidated me or worried me prior to this trip turned out to be either a non-concern or actually one of the best things from the trip.
My favorite part of my trip would have to have been our free weekend where me and my friends went to Amsterdam. While we had some issues finding lodging, largely due to last minute planning, we ended up staying in a six-bed room which initially was upsetting, turned out to be one of the best and most bonding parts of the trip. I feel like having to go through all of these things, for the most part without guidance, had allowed each of us to grow in vastly different ways but all at the same time along with each other. You also truly can't predict what each day will be like, which to a hyper-planner such as me sounded horrible, but actually was what made every day so fun.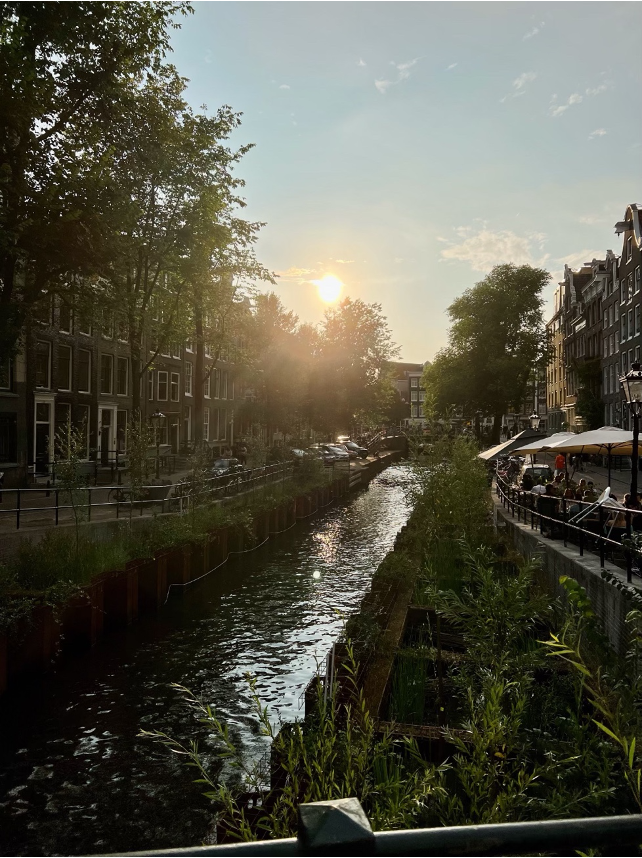 I also found some of the best people and friends I could have asked to have come on this trip with me. What started out as a group of strangers very quickly turned into a very close-knit group of friends. I did not know what to expect of the people on this trip but even my highest hopes of gaining a couple of new acquaintances were blown out of the water by the true friendships I have made here. Studying abroad in a new country allows relationships to grow where they may never have before and outside of the lessons learned in class, you learn a lot about people and yourself through such a shocking experience. Needless to say, if someone ever asks me if they should study abroad, I will tell them to absolutely do it. I have made memories here I will never forget, friends I hope to always have, and lesson that can never be unlearned. I think studying abroad is about way more than getting class credits or seeing a new country, it's about a conglomeration of all of these things coming together to form a life lesson that could not be taught in a classroom.