My study abroad program is called "Following Shakespeare Through Italy", and that's exactly what we've been doing! So far, we have been to Venice, Padua, Verona, Milan, Ravenna, and Florence, and now we are in Rome! It's been so fun getting to see so much of the country and have a new experience and vibe in each city. Here are some highlights from the first half of the cities we visited!
Venice: Venice was an amazing city to start our trip! It's incredibly historic and walkable, with so much to do everywhere you go. One of my favorite things we did in Venice was traveling to a nearby island and climbing up a bell tower to see the city from above! We stayed up there for almost an hour- it was a life-changing view and super peaceful. Some other highlights from Venice were taking a gondola ride, attending a concert at Vivaldi's Church, and touring St. Mark's Basilica.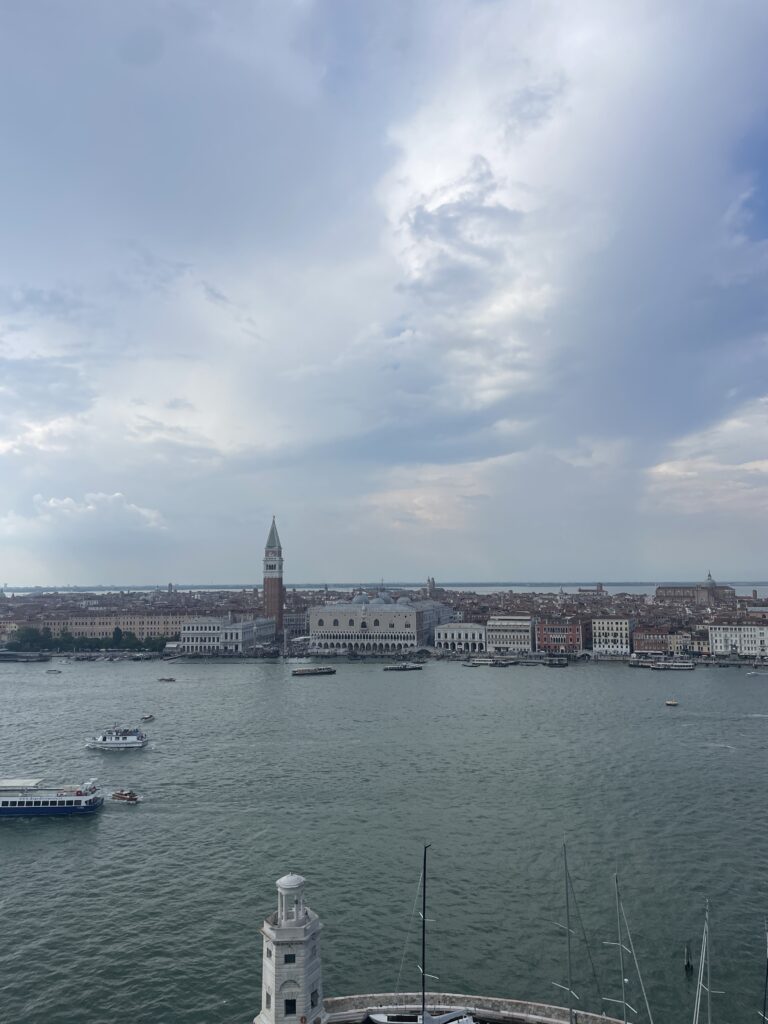 Padua: Padua is a smaller, college town in the same province as Venice. It was really fun getting to see the more "local", smaller-town side of Italy! Some of my favorite things in Padua were walking through the Prato della Valle Square, which is a circular park surrounded by Roman statues, and seeing the Padova Botanical Gardens, which are the oldest botanical gardens in the world!
Verona: We were in Verona for a short one-day trip, which we mostly spent seeing sites from Romeo and Juliet! We visited the Capulet and Montague houses, and Juliet's Tomb. It was so cool to learn about how the story of Romeo and Juliet was based on real-life people and an actual feud between two families in Verona.
Milan: Milan is the "New York City" of Italy! After being in some smaller cities, it was so much fun to be somewhere busy and full of things to do! We did tours of the Last Supper Painting and the Duomo. During my free time, I went shopping since Milan is one of the fashion capitals of the world!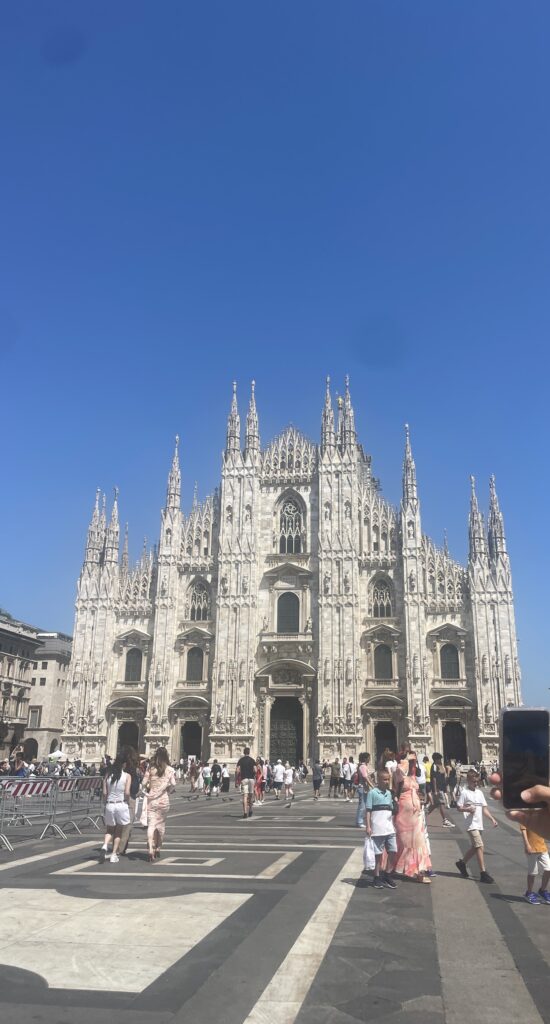 Overall, the trip has been extremely busy and fun! It's amazing getting to see so many cities and sites in just a month! I can't wait for everything else we have left to see and do!