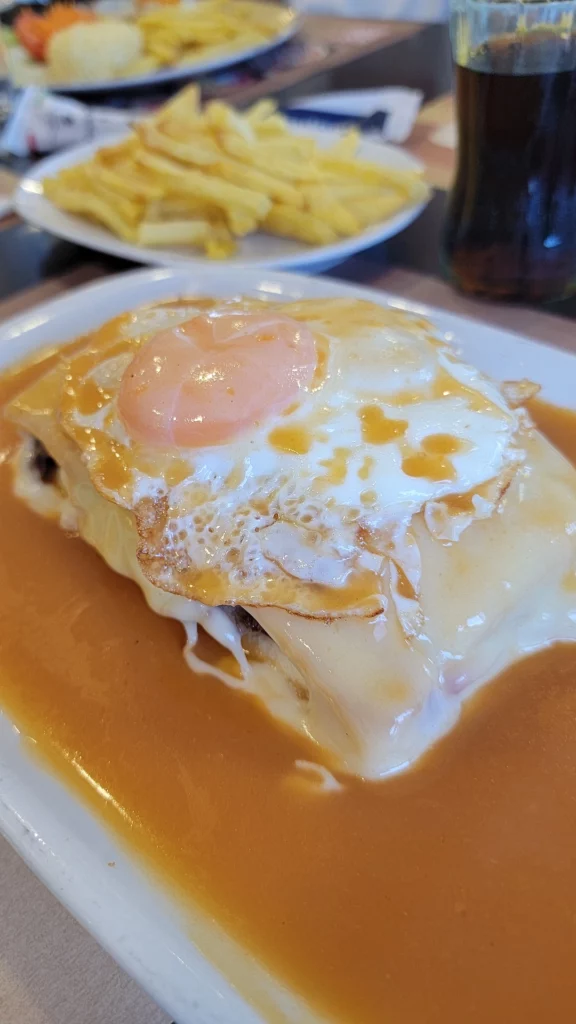 My first week in Porto is coming to a close and it has been a long week full of bumpy flights, airport sprints, uphill walks, last minute bus rides, and LOTS of Ubers.

My favorite thing about Porto so far, besides the breathtaking views, has been the food! Pastries are available on-demand all day, everyday. Chocolate croissant for breakfast? Sign me up! Pasteis de Nata for a snack? This Portuguese egg-custard tart calls my name every time. As far as main dishes go, the first full day of the EIA conference I tried a local dish called Francesinha. It consisted of meats, cheese, bread, and a tomato sauce, and well, more cheese. It was my first local dish and I was so impressed I ordered it again at another restaurant down the street. This one had a fried egg on top of it and this time… it was even better!
I have two more weeks left in Portugal for this program, and I am so excited to keep trying local dishes. But before I head back to Tuscaloosa, I can guarantee you, I will stop by this local cafe to order their Francesinha and ask them to put an egg on it!