I can pinpoint the first time I heard about UA in Oxford: English, History, and Honors. Surrounded by red carpet and fellow high school seniors, I was listening to a presentation by an Honors ambassador. In that moment, I was transported away from the uncertainty of my college choice. Instead, I was walking to Oxford's iconic Vaults and Gardens for a midday coffee before studying for my British history class at the Bodleian library. This optimistic daydream was far from my reality at the time.
It seems surreal to say I am leaving for this very trip just over one year later. My first year at UA was the best year of my life; I gained confidence in my ability to live independently, made many great memories, and was challenged academically. I see studying abroad in England as the magnification of that journey. Exploring and learning in such a prominent city will be an extraordinary opportunity to discover myself too.
Preparation
Most of my trip preparation has been for the two classes I am taking abroad: Shakespeare Live! At Oxford and Britain at War. These classes, taught by Drs. Tavares and Peacock respectively, require some reading before we arrive. Thus, I have been spending a lot of time at my local coffee shop (pictured below) reading Making Shakespeare and The Great War and Modern Memory. While some may see summer work as a drag, it will enable our classes to take excursions to places like Stratford-upon-Avon and the Imperial War Museum to experience what we are reading about.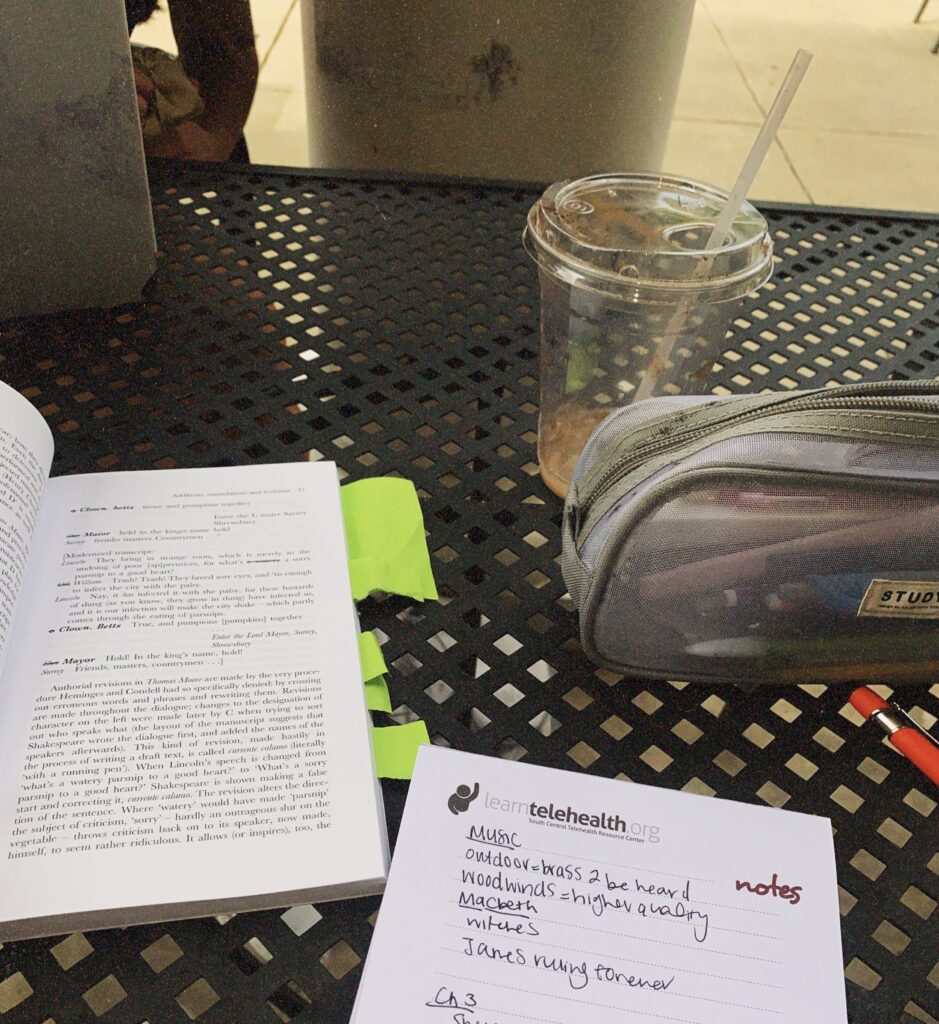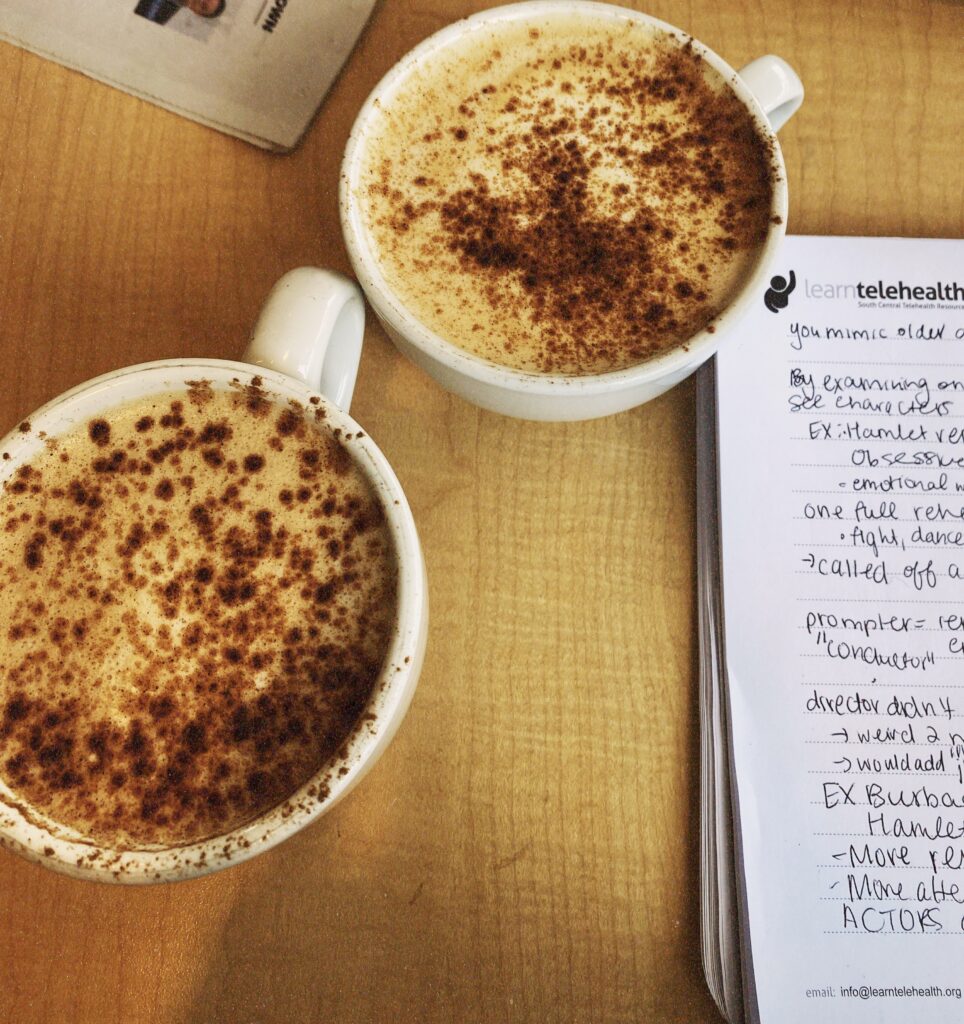 However, my preparation has not been solely academic. Some leg work such as calling my bank to place a travel notice on my card, figuring out what an unlocked phone is, and making physical copies of my passport has been necessary. Not all the preparation has been tedious though! Looking up potential restaurants, buying good-fitting walking shoes for our tours through Oxford, and starting a PhotoCircle for my family to see my pictures are some activities that have been exciting.
Advice
One thing that has been helpful to me has been speaking to older students about their experiences. Some students on our trip are planning to take one long weekend to go to Paris, and the advice of previous students that did the same thing expedited our planning. As a bonus, one of the older students was willing to send me their travel adapters!
As the number of travel-related apps on my phone increases, so does my gratitude to be able to embark on a trip that seemed like a moonshot one year ago. A program scribbled on a piece of loose-leaf paper has transformed into a Delta ticket, a (mostly) packed suitcase, and my reality. Roll Tide!