I had the honor and the privilege of having my birthday on my study abroad trip. I turned 19 on July 16th. To get the full story, it's best I back up.
A couple of friends and I went to Paris for the weekend. From the Palace of Versailles to The Louvre, to the Eiffel Tower, Paris is a beautiful city. We spent our days walking, exploring, and visiting boulangeries. We were staying in a lovely airbnb, although it was slightly cramped, and really did enjoy our time. But on Sunday, it was time to travel home.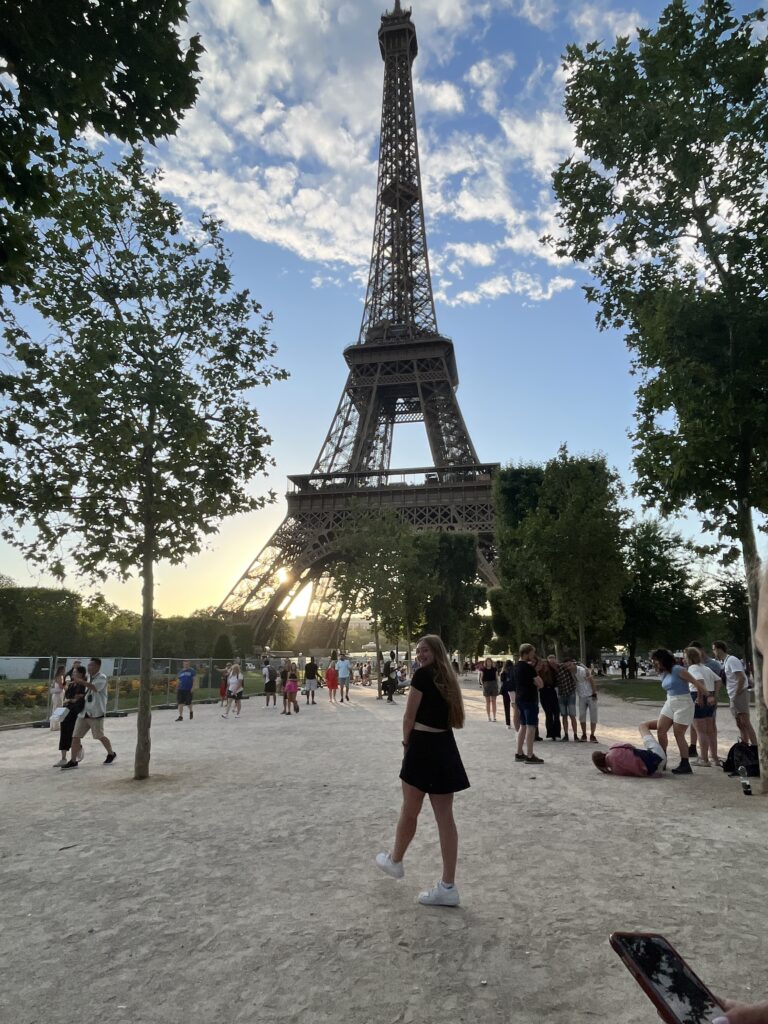 I hopped on the 13:43 train back to London after a short wait in the train station and was on my way. The only thing I can really say I am disappointed about during this trip back is the lack of excitement in the tunnel under the English Channel. It was just darkness, but I had expected it to be more exciting. Once back in London, we caught another train back to Oxford. These run relatively frequently, so it is easy to find one when we need it.
Upon my arrival in Oxford is when the real birthday celebration took place. My friends (shoutout to Mina, Rachel, and anyone else who helped), got me flowers from a shop in the covered market and doughnuts from another shop. I had not been expecting it, so it meant a lot to experience my birthday this way in England. The doughnuts were not regular Dunkin or Krispy Kreme, either. They were extravagant and huge. But really, I was just grateful that my friends were willing to put in so much effort to make my arrival back to Oxford so fun.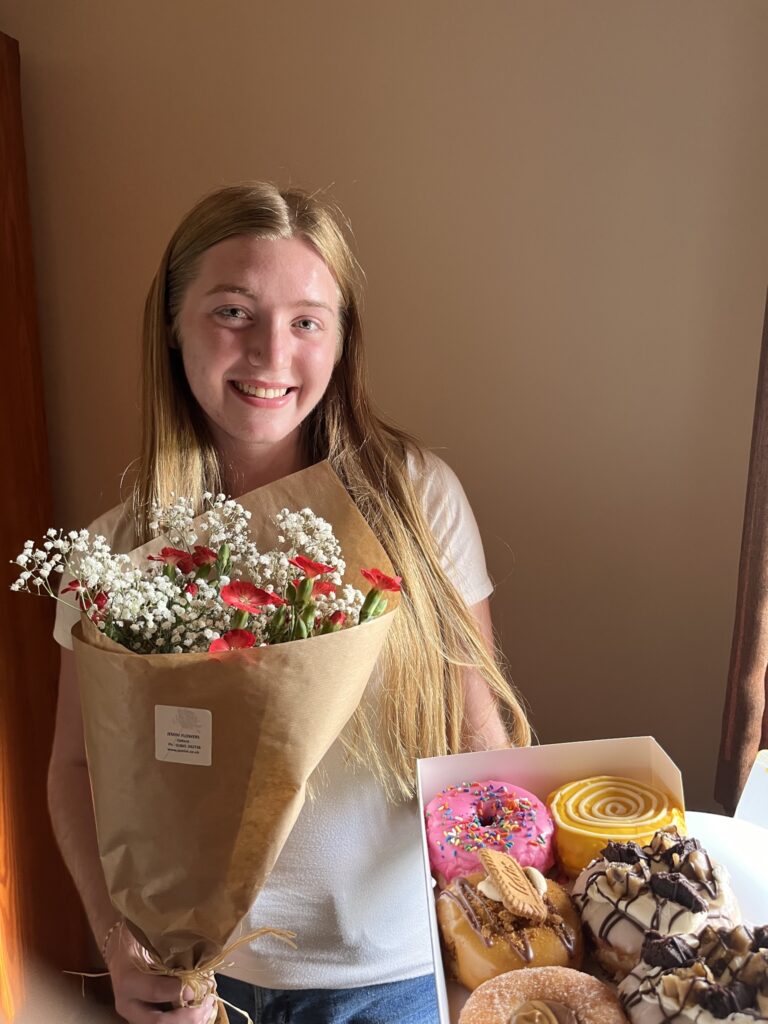 Later that night, Mina and I went to The White Rabbit, a local restaurant specializing in pizza and ales. Its name pays homage to the story of Alice in Wonderland which takes place in Oxford. I got a pizza with bleu cheese and pears, and it was divine. You can't get this kind of delicacy in America. I had been wanting to visit this restaurant for a while, so I was beyond excited to finally have the opportunity to go on my birthday.
A couple days after my birthday when I finally made it to dinner in the dining hall, the professors surprised me with a small cake from a local cake shop and the whole program sang to me. While it was a slightly awkward experience, as singing Happy Birthday usually is, it was a very sweet moment and an amazing way to end my birthday, Oxford-style.