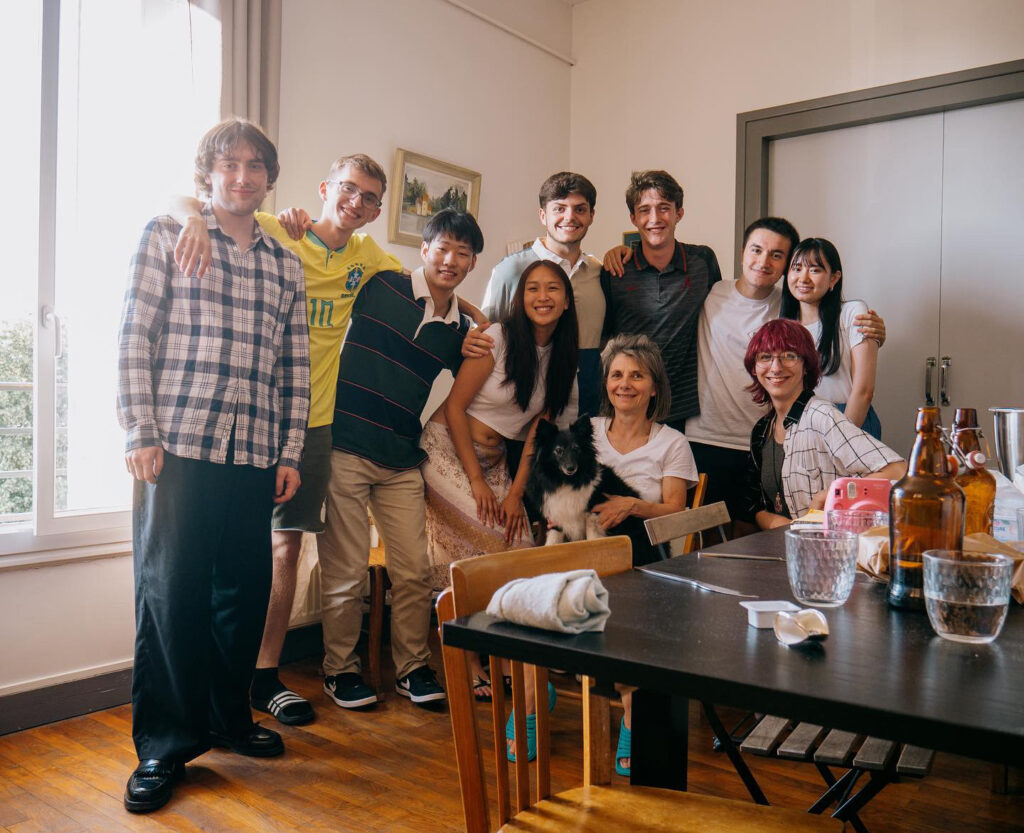 I've now been home for roughly two weeks or so, and I've decided that now is a good time to write my last post for Bama Bloggers Abroad. It was honestly harder to leave Tours (and France in general) than I thought it would be. There were many friends that I had made along the way, both from the University of Alabama, universities in other states, and people from other countries. There were individuals from my class in Tours, people that I spent time with during expeditions, and people I sang and danced with on Thursday and Friday nights.
Additionally, I had to say goodbye to my teacher, Christine. Even though she taught by far the most difficult course I've ever taken (I made a 55 on my very first exam), I grew to love her as a teacher, and I even brought my grade up to an A. I can say with certainty that my French improved a large deal, and I know the experience was overall a beneficial one. It was such a rewarding experience to be in the airport in Paris, speaking to the attendants in exclusively French, and also being able to offer instructions to a mother and her children for which train to get on in order to arrive to her terminal. Those experiences with the French language make my time studying it feel even more worth it.
After the long, nine hour flight back to Atlanta, I was so very happy to be home. Since coming back, I have been able to drive my car around town so much (which is one of the main things I missed while in France). I have also been able to stand in front of an AC unit with a newfound appreciation. I've also started back at my job, and in just a few days I'll be getting on another plane to fly to Colorado for a week or so. This summer has been quite an adventurous one so far, and this program has made it even more valuable and enriching.