It's hard to believe I have been studying abroad for over two weeks! While I love Oxford, having the opportunity to take day trips outside of the city to places like London has been incredible. This post will detail my trip to Stratford-upon-Avon (Shakespeare's birthplace) on July 12.
I began the day with the gym and breakfast. Worcester College provides a delicious breakfast for us, but I wanted to try porridge. It was delicious! After beginning my day it (and a mocha latte), I was ready for classes.
My first class, Shakespeare! Live, is from 9-10:15 AM. We usually discuss whichever play we are reading in a small seminar style class. That day, we analyzed Acts 3 and 4 of As You Like It, which we saw later that night.
In my second class, Britain at War, we had an experiential learning day. Members of my class gave tours of different sites in Oxford that are relevant to the city's memory of World War I. Not only was this a great way to see the city, but it also helped me better understand the history we have read about in class.
For lunch, I went to Gloucester Green where I had paella. Gloucester Green is a nearby market that is open Wednesday-Sunday with the affordable food from all over the world!
I caught a train to go to Stratford-upon-Avon with others in our program. The public transit in England is easy to use, especially with a Britrail pass.
After arriving, we completed a scavenger hunt for our Shakespeare class where we saw his birthplace, school, and final resting place. We grabbed dinner, and then walked over to see As You Like It at the Royal Shakespeare Company. After the play, which was a cast reunion, we returned back to Oxford via train. I was back in my bed by 1 AM!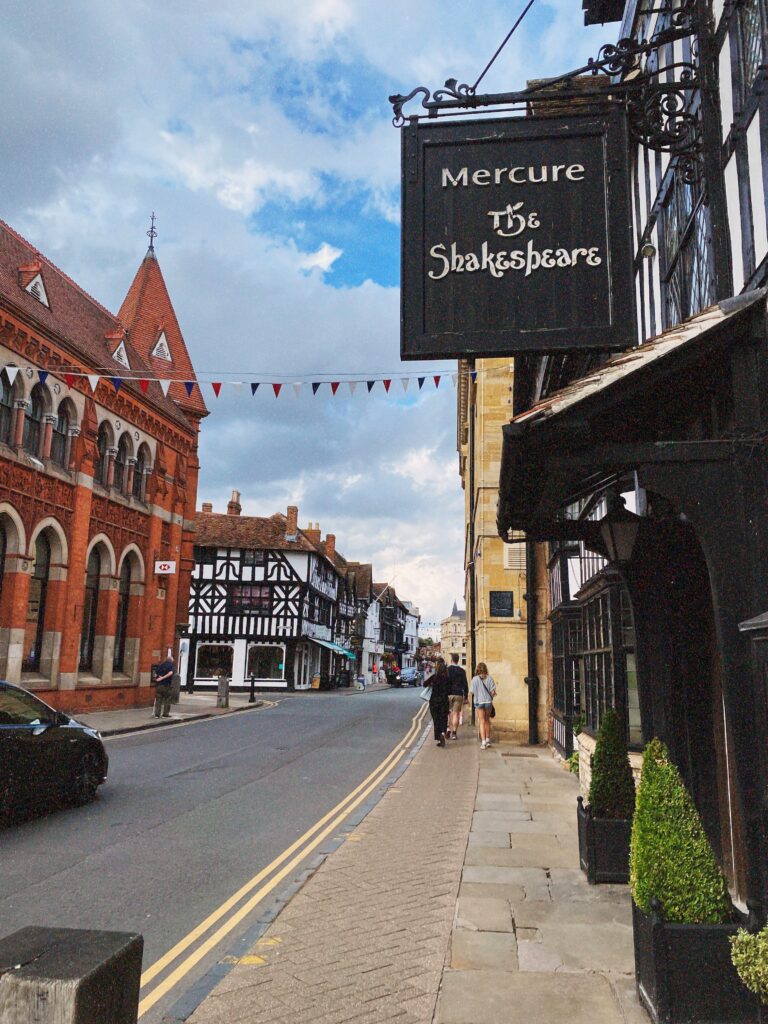 In Oxford, I have been able to learn through experience, which has been integral to my understanding of both my classes and myself. Cheers to the weeks ahead and Roll Tide!