Hello from the South Island of New Zealand! My name is Luke Turner, and I'm a rising sophomore studying abroad in New Zealand for the month. My first week on this amazing island has been unforgettable, so I wanted to recap a few highlights.

We started off our trip in Auckland, on the North Island. After settling into our new surroundings (it took a few days for everyone to get their luggage), we kicked off our group adventures with a visit to Waiheke Island. Located just a 30-minute ferry ride away from Auckland, this is a true island paradise. Our day was spent hiking through picturesque trails, exploring interesting shops, and eating great food. Tired after a long hike, we had a great lunch at Mudbrick, a restaurant where I tried an oyster fresh from the nearby coast, along with a tasty seafood gumbo for my main dish.
Now, let's talk animals! One of the most memorable excursions during our first week was a visit to Sheepworld. Located about a 2-hour bus ride from Auckland, this charming farm allowed us to experience rural life in New Zealand. We watched two talented sheepdogs herd sheep into the barn, and we got to see sheep-shearing in action. As an added bonus, we arrived a little early and were given the chance to walk around and feed the many friendly animals, from lambs to emus!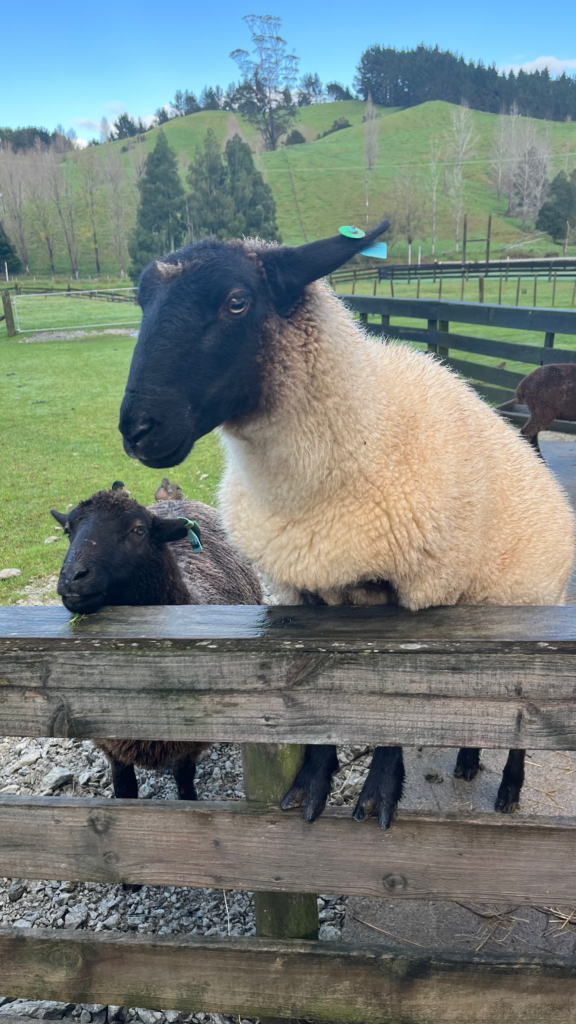 Last but certainly not least, we embarked on a magical journey to Hobbiton. I had actually never watched The Lord of the Rings trilogy before this trip, but as part of our homework for this study abroad class, I watched "The Fellowship of the Ring" on the flight to New Zealand. As we took a two-hour tour of the many filming sites for the movies, it was so much more impactful having seen the landscapes and buildings come to life in the film! Hearing the stories behind the scenes and learning about the intricate details that went into creating the films was mind-blowing, and our tour guide took an amazing group photo from a hobbit hole! To cap off the day, we enjoyed a yummy buffet lunch at Hobbiton before hopping on a flight to Christchurch.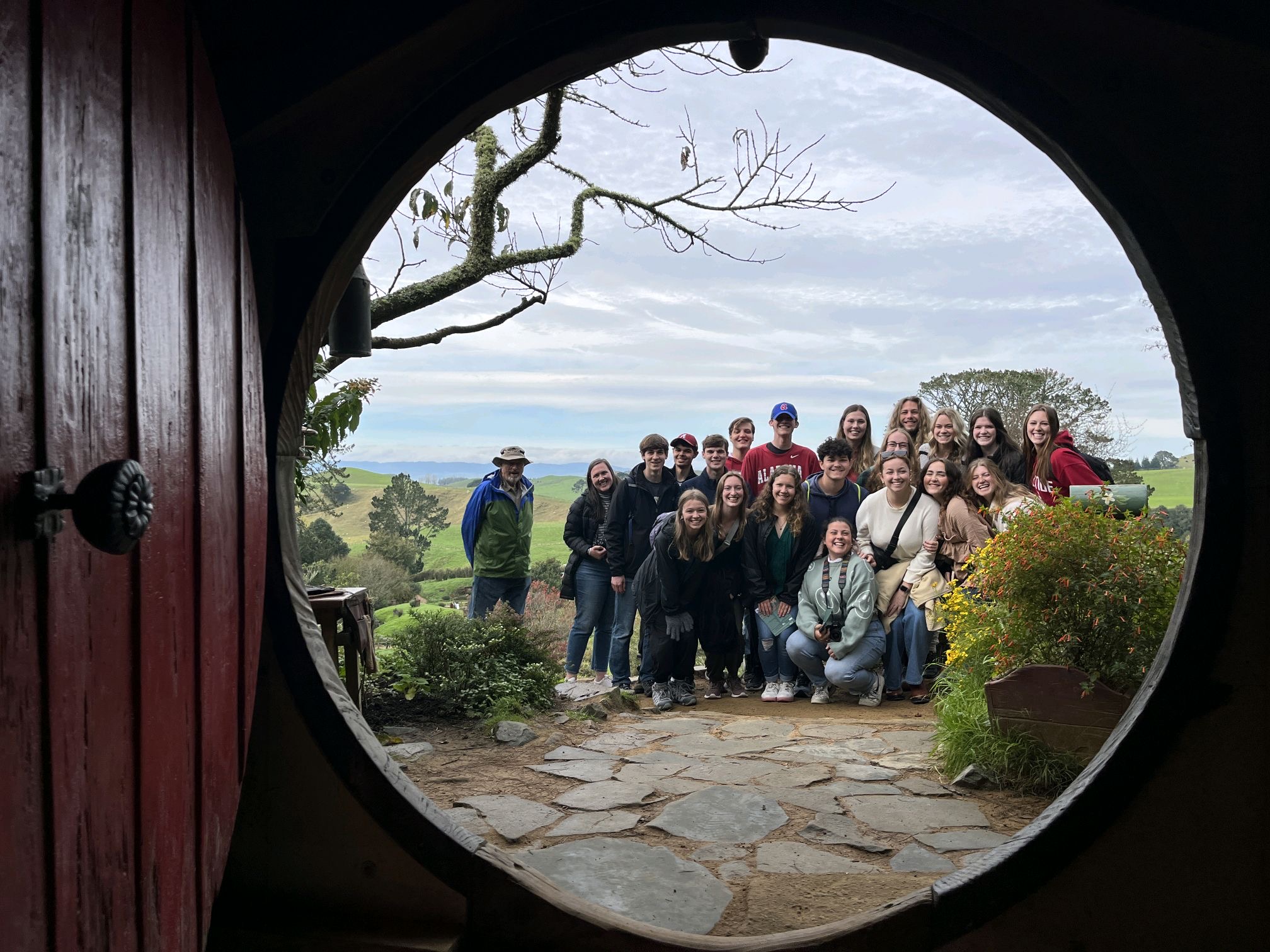 I hope you enjoyed seeing some of my favorite parts of Week 1 in New Zealand! Stay tuned for more updates as I begin my adventures on the South Island!
— Luke