The first 11 days of our study abroad trip were spent in two cities in Croatia: Zagreb and Dubrovnik. Zagreb is the capital of the country, and it is full of buildings that are centuries old, with lots of history behind them. Although it was the capital, we were able to walk the city and find our way around very easily. There were cafes in every direction you looked, and these places were full from early in the morning until late at night. Here, we were able to take a tram almost anywhere. We used to get to and from the University of Zagreb, to restaurants, and to the base of a mountain 30 minutes from town. Our favorite part of this city was the cafe street. It was full of the typical cafes, but also tons of restaurants that would satisfy whatever you were craving. I was able to try many traditional Croatian dishes and lots of foods influenced by Italian cuisine due to how close the countries are geographically. After 4 days in Zagreb, we headed back to the airport to fly to Dubrovnik.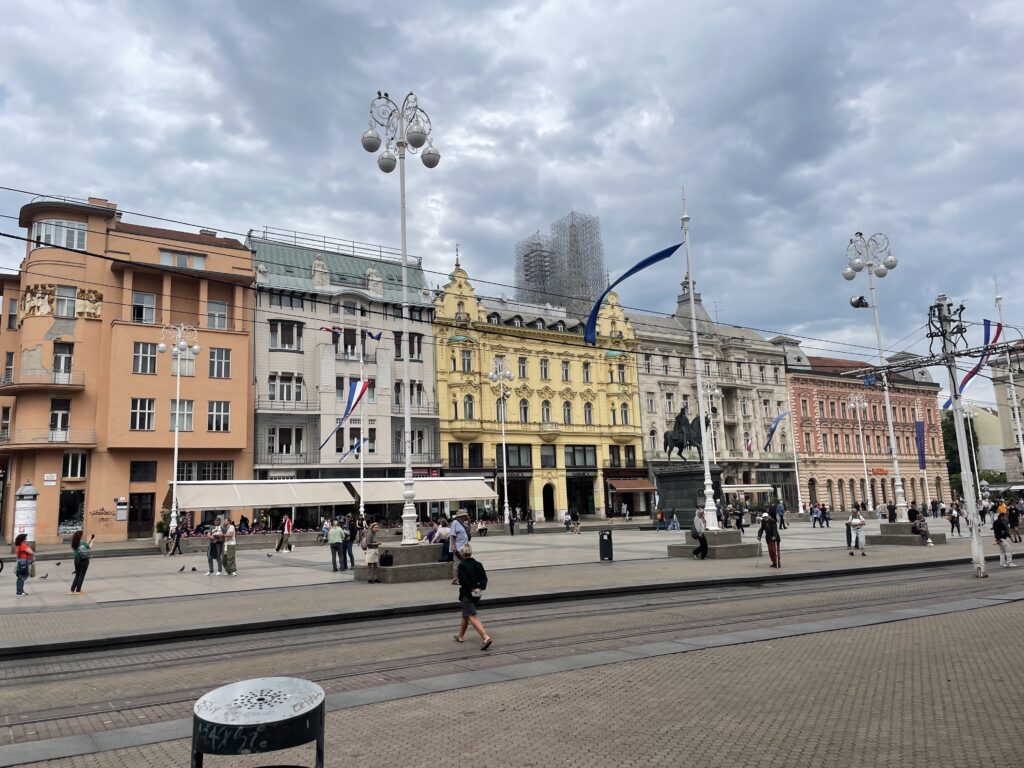 Upon arrival in Dubrovnik, you could tell by the smell in the air that we were in a seaside town. We took a small van to our dormitory, which was much different than dorms in the US, because these could also be used as a hotel. As soon as we laid down our bags, we started to explore the city, first walking to the Old Town. This is where the show Game of Thrones was filmed, and it looked like a completely different world. The buildings were all much older than those in Zagreb, and it was surrounded by walls that began construction 900 years ago. Right inside the walls was a busy city, full of tourist attractions. We ate in the city almost every night, and I mostly got seafood because it was all freshly caught within about a kilometer of where it was being eaten. The tours we took in Dubrovnik really exposed me to ancient history and the lives of those in a port city hundreds of years ago. On one of our last nights, we took a cable car to the top of a mountain, and were able to see the whole city below us.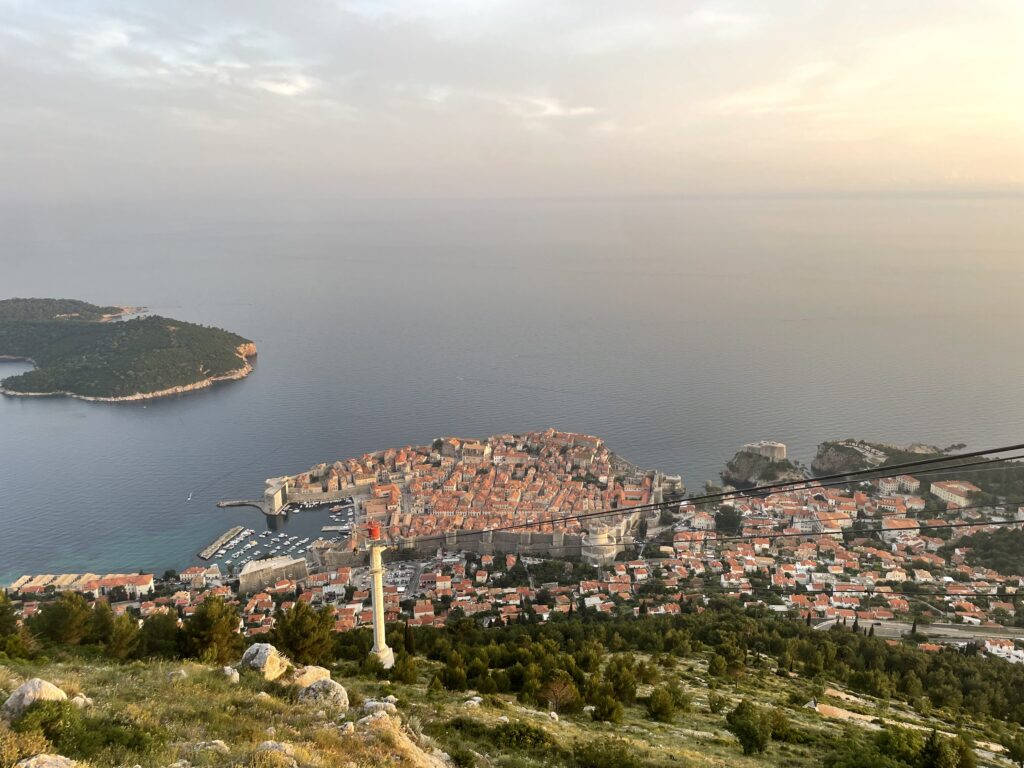 Overall, Croatia was a very exciting and beautiful country to visit. Before taking part in this program, I would not have thought to travel here, but after leaving, I will definitely be coming back.