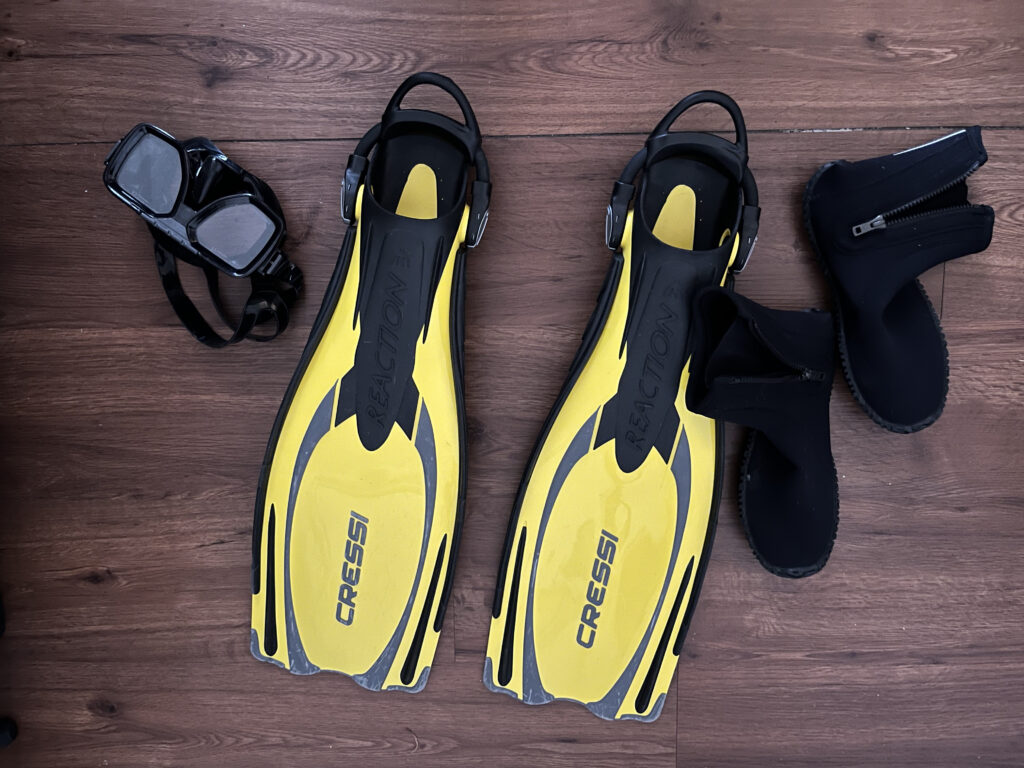 It's a little over a week until I leave for Belize, and I am counting down the days! I've already acquired a pair of flippers and booties from a family friend, but I have still yet to pack any of the items I'll need. There is a challenge in packing for this trip, as no matter how large or small my suitcase is, I will have to carry it with me on and off the boat when we travel within the country. So, I'm going to try and pack as light as I can, but it might be challenging due to the fact that I likely won't be able to wash any laundry while I'm there.
Some of the notable items to bring are flippers and booties for snorkeling, a battery-powered headlamp, a waterproof camera, a field notebook, and a lot of $1 and $5 bills. We are going to spend a lot of time in the field, so having good-quality flippers and a water-resistant notebook are important for our time on and in the water. Beyond just bathing suits and athletic clothing, we need to bring hiking pants for when we plant trees on the mainland. However, we won't need any fancy clothes beyond comfortable sundresses for when we're out of the water.
I'm super excited about this trip, but I can't devote my full focus to it until exams are over. 9 more days!