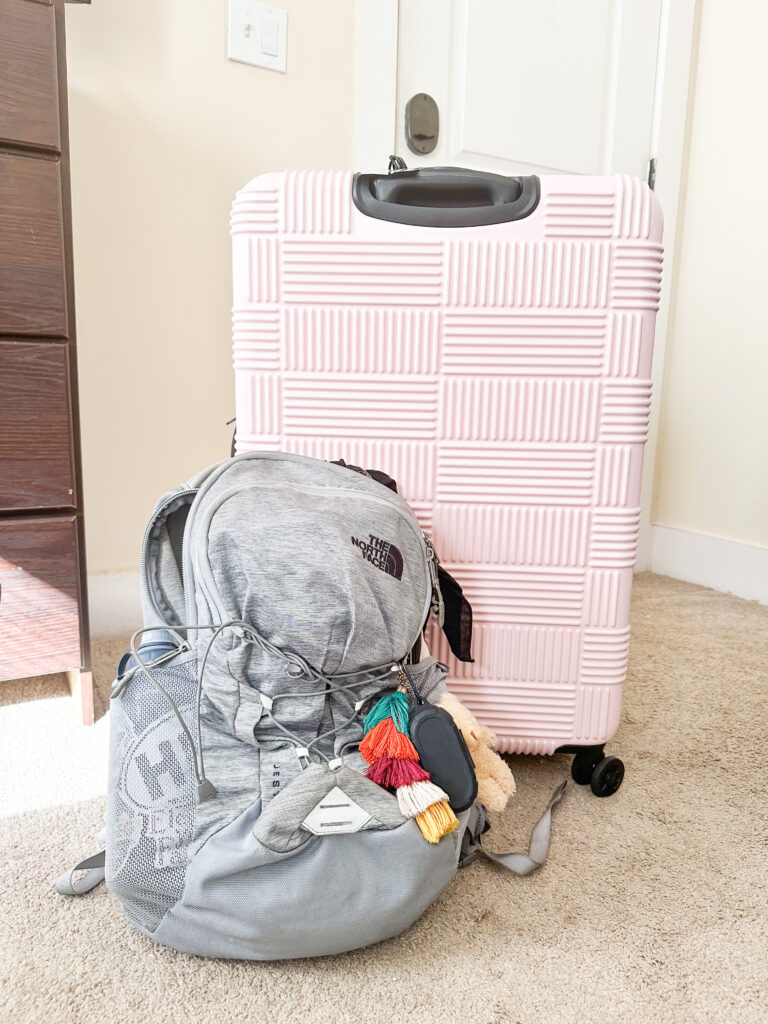 Kia Ora!
New Zealand is known for its beautiful views, rich heritage and is home to the adventure capital of the world. Whether New Zealand is on your list or you're simply checking your options, I hope this travel guide offers some guidance on how to prepare.
Studying abroad was something I knew I wanted to do before I officially started in Alabama. I wanted to find an enriching place to visit and an experience that would support my degree. When I finally found the opportunity to look into studying abroad, I was already 80% complete with my degree, which made it challenging to find a program that suited my needs. I stumbled upon Adventures of Literature, which allowed me to finish my last general requirement. I emailed Professor Nate Parker ecstatically and got my name on the list of people interested. Once that email was sent, my research started.
New Zealand is found on the other side of the world near Australia. The distance makes the country 18 hours ahead of US central time. The island is located in the southern hemisphere, making the seasons opposite to North America. I had the chance to participate in Adventures in Literature, a faculty-led program that happens in May. May in New Zealand is their Fall/Winter equivalent, meaning I had to pull out my cold-weather clothes for the first time since March. This is the simple information needed to plan accordingly for the month's journey.
With the incredible mountains, views, and experiences, it is important to pack with adventure in mind. Not counting travel days, we would be in New Zealand for 23 days, which is the longest time I ever packed for. With one large suitcase and a carry-on, it was time to be strategic. On the bright side, we would have access to laundry, so I only needed to pack enough outfits for half the trip.
This is a brief glimpse into my thought process before starting to pack. Instead of giving a long-winded explanation behind each of my decisions, I thought I would share a broad example of my packing list as a starting point.
Toiletries
Toothbrush
Toothpaste
Hair Brush
Shampoo
Conditioner
Sunscreen
Lotion
Body Wash
Shaving cream
Razor
Deodorant
Perfume/Cologne
Shoes
Converse/ Air Forces
Tennis shoes
Hiking boots
Sandals
Clothes
Socks (10)
wool wick socks (2)
Undergarments (12)
Sweatshirt
rain jacket
Hoodie
PJs
T-shirt (5)
Leggings (5)
Shorts (2)
Jean (2)
Sweaters (5)
Extra stuff
Day Bag
Plastic Bags
Towel
BackPack
Laptop & Charger
Phone & Charger
Portable Charger
Watch & Charger
Headphone & Charger
Hobbit Book
Passport
Glasses
Sunglasses
Water Bottle
Change of clothes
Wallet
Pen & Paper
Outlet Converter
While you can get more specific depending if you are male or female, this is a broad list of what I brought on the trip. With the colder weather, I wanted to pack clothes I could easily layer if needed but also had flexibility on slightly warmer days.
My biggest advice is to make a list and plan out exactly what you want to bring. It helps ensure you won't forget anything and allows you to make one trip for what you need. If you happen to forget something, don't worry! You can buy your missing item when you arrive in breathtaking New Zealand.
Besides packing, there are a few tips to take care of before you take off.
Make sure your passport is valid. This needs to be one of the first steps because there can be long wait times before you receive it.
Call your debit/credit card and let them know when you are traveling. This will ensure there are no hiccups when purchasing items abroad.
Get your visa for the country you are visiting. A visa allows you to enter a country, so it is a vital step.
Once you get to the airport, you can exchange any currency you need! Airports are probably one of the best places to transfer currency.
Carry a copy of your passport. This is a precaution in case anything were to happen to your original.
GET EXCITED!! You are about to embark on a once-in-a-lifetime opportunity. Do basic research on the culture and look at photos of some sights you might see.
I am leaving so soon, and I cannot contain my excitement. I hope to update the blog on my travels and adventures shortly. Last but not least, enjoy the process. There are many moving parts, but do not forget to enjoy it. Embrace everything that comes, and do not worry about the inevitable little hiccups.
Haere rā