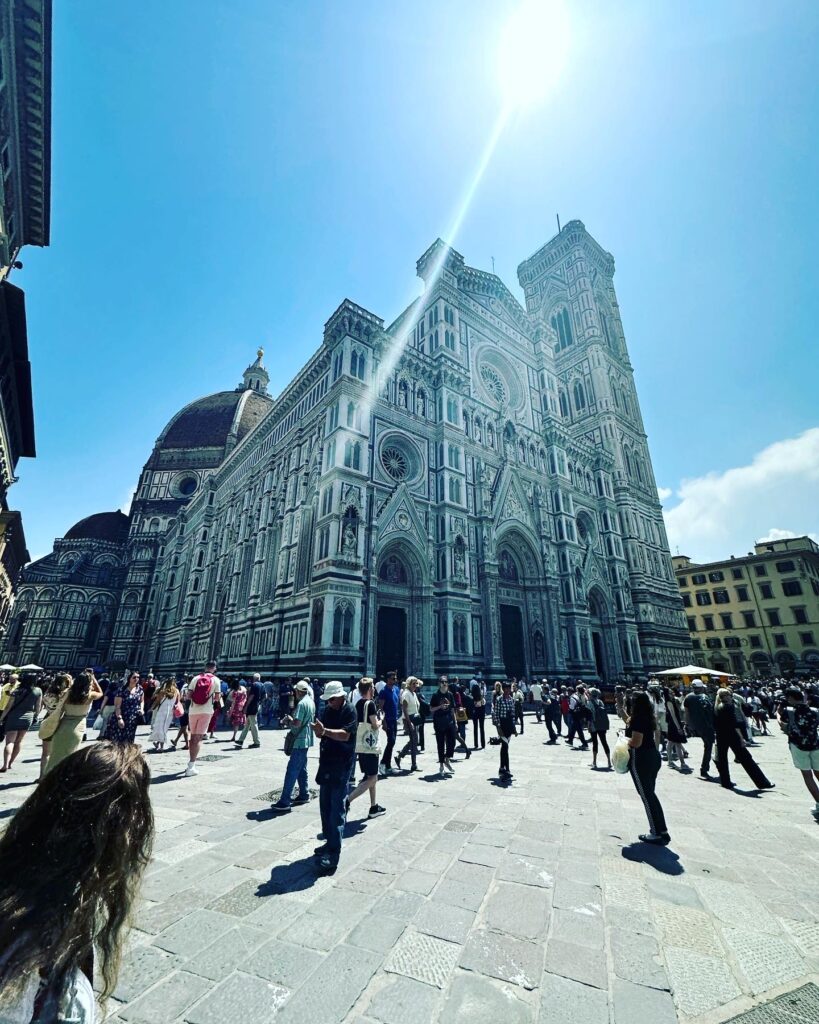 I believe I have fallen in love with Italy! The city is beautiful, the people are friendly, the food is amazing, as you are constantly surrounded by beautiful works of art. I came to Italy on a faculty led study abroad interior design course. I am an upcoming sophomore and I go to the university of Alabama out of state from Michigan.
With that being said you can interpret that I have been away from home for long extended periods of time! Once I saw that I could spend a month in Florence, Italy I could not turn it down. What's an ocean between me and my family? It can't be much different then 12 hours of land!
I have already grown so much in my independence and outgoingness since I have come abroad. It really is true that studying abroad changes people for the better. I have only been here a few short days and I can already see my perspective of the world changing and myself maturing even more than I have since coming to college this past year.
Onto the beautiful art and architecture encompassing all of Italy. Nothing in like seeing all of the paintings, sculptures, frescos, and churches that I have studied so much about in my art history classes and interior design courses at the university of Alabama. I have never been in so much awe as I was when first seeing the Duomo and the basilica church that I attached above. The beauty and monuments structure is like no other, truly a wonder to see in person.