As of today, I have spent an entire week in Belize. This experience has been one of my life's most challenging yet also most incredible times, and I'm so excited for the rest of the trip.
When I arrived on Tuesday, I was able to get through customs with some of my fellow tripmates that were on the flight with me. I didn't know it at the time, but I would get to know these people exceptionally quickly over the next few days. After we had (almost) all made it to the airport in Belize City, we headed out for a nearly four-hour bus ride with a break for lunch. We stayed the first night in Big Falls (where we would return later in the trip). The following morning, we got on the bus again and headed to Punta Gorda for a long boat ride to Lime Caye, our first official stop on the trip.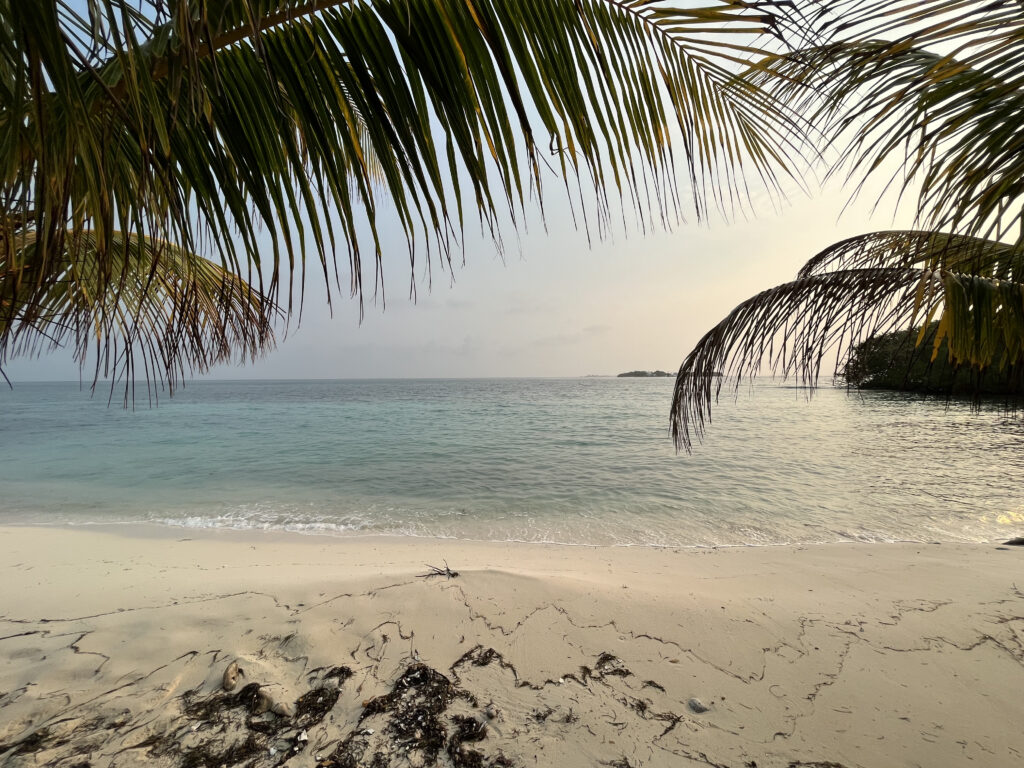 Our time on Lime Caye was mostly spent snorkeling, talking, and fishing, with minimal sleep on most nights. The nights were hot and there was no air conditioning, but opening the windows and doors of our cabins allowed a breeze to blow through and cool us while we slept. I most enjoyed snorkeling on the reefs while we were there, but working on my group project with Team Conch and playing cards with my new friends was also fun.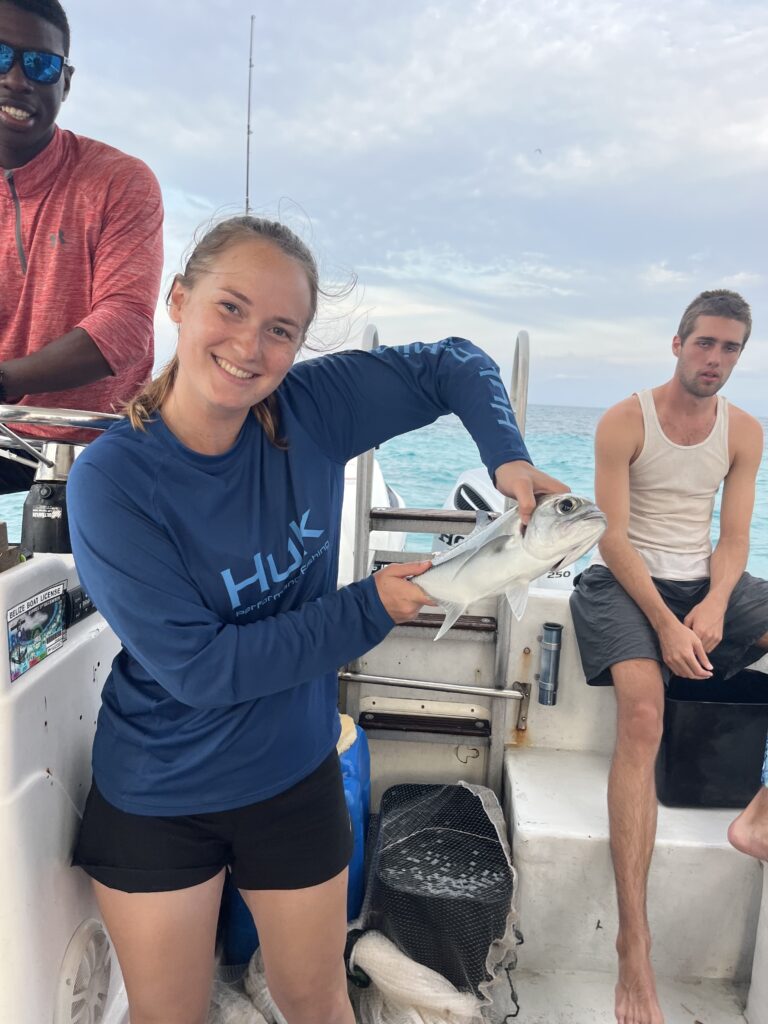 This was my Horse-Eye Jack that I caught on the last day!
I've been keeping up with nearly every new species of every living thing that I've seen for the Biodiversity Olympics, which is a competition between our teams. The winner is the team with the most species collected at the end of the trip, and we can list everything except for livestock animals. Our other graded portions of the trip are found in our journals (which I've been writing in every day) and our group projects. My group is doing research for a Ph.D. student at Alabama studying Queen Conch populations in Belize and the Caribbean at large. We went out a couple of times to snorkel for conch, measure data about their size, age, depth, and location, and interview locals with a special survey curated by the Ph.D. student. We will collect more data when we get to Blue Marlin Resort on Thursday. We also had class after dinner in the evenings, where we learned about coral reefs and their inhabitants.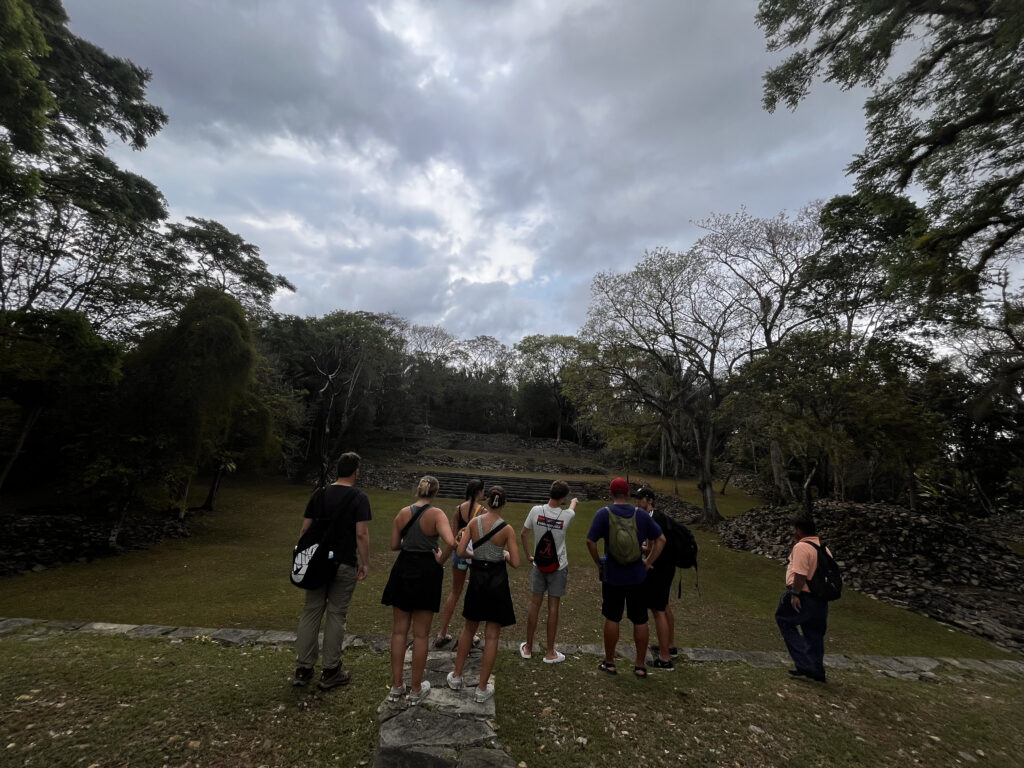 After leaving Lime Caye, we went back to the Big Falls lodge from the first day. The house is managed by TIDE, a nonprofit organization responsible for upholding relationships with the natural world in Belize. They co-own large areas of land for the conservation of species and also educate people on issues in Belizean conservation. In Big Falls, we've toured a chocolate farm, eaten at local restaurants, swam in a river with a waterfall, and toured an ancient Mayan city called Lubaantun (pictured above). We also planted 360 trees at a TIDE site today, beating the record from last year. It was hard work, but we were rewarded with fresh fruit and cacao drinks.
I'll post again when we reach the Blue Marlin resort. Roll Belize and Roll Tide!