As a student on the UA in Oxford faculty-led program, I had so many opportunities to explore other regions of England besides Oxford thanks to the flexible schedule of the program. When planning for which areas I wanted to take trips to, I knew I had to make it to every regency fan's bucket list city: Bath.
Bath was home to famed author Jane Austen for five years, and though it was a short amount of time, Jane chose to use the city as the setting for two of her novels, Northanger Abbey and Persuasion. The city and its iconic landmarks are also heavily featured in the Netflix show Bridgerton, a regency romance based on the book series by Julia Quinn. If you are like me and love anything regency-based, continue reading for my guide to a day trip in Bath.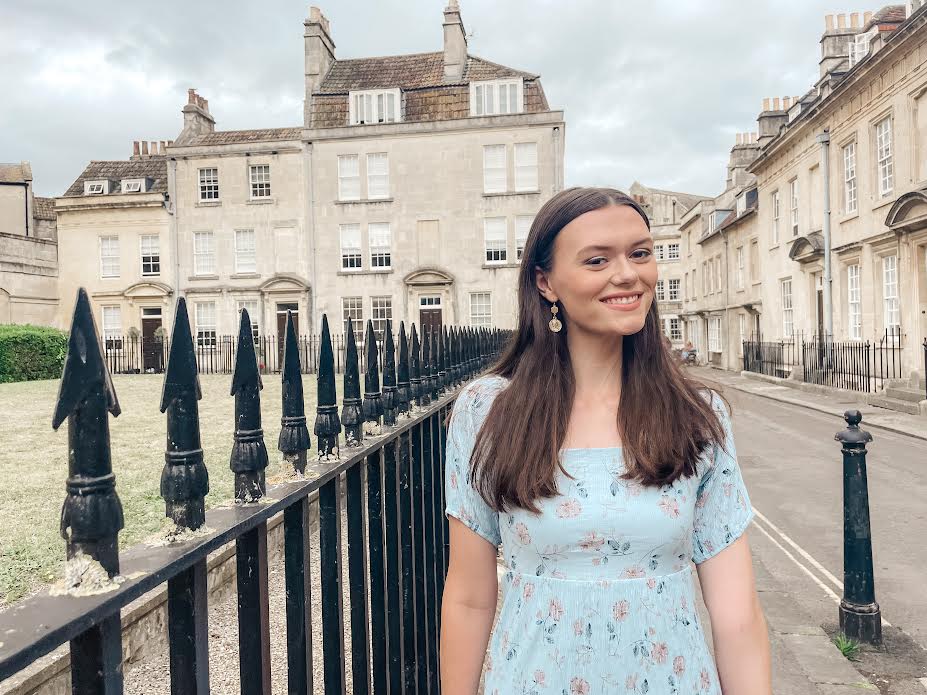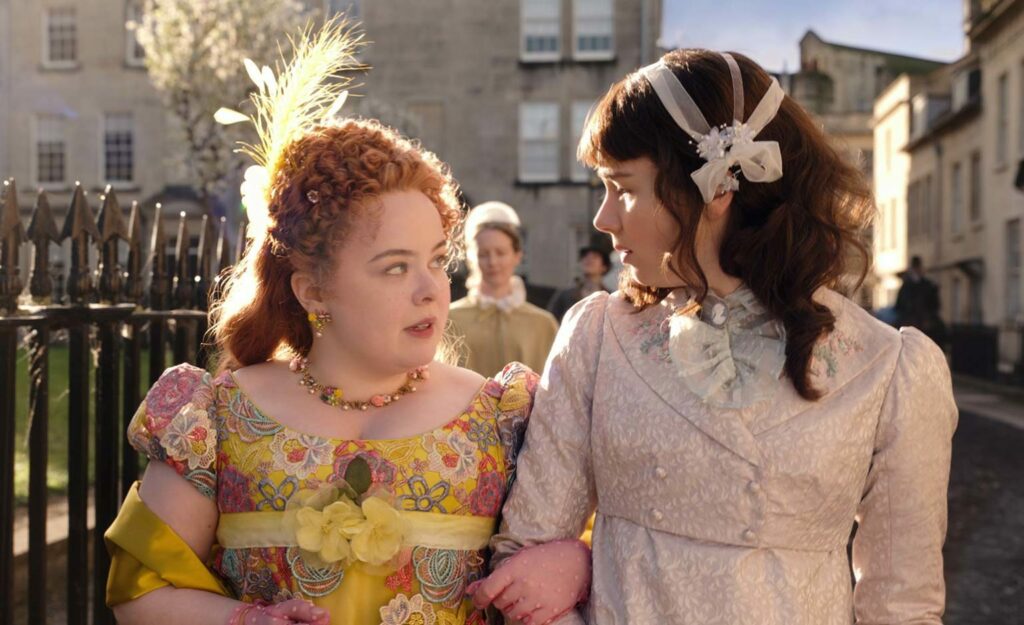 My first stop of the day was Beauford Square, a quiet spot in Bath where several scenes of Bridgerton have been filmed, including the scene above where Eloise and Penelope take a stroll while having a conversation. It is a perfect spot to get a few pictures, and near the end of the street is a quaint cafe to grab a coffee to get your regency-filled day started.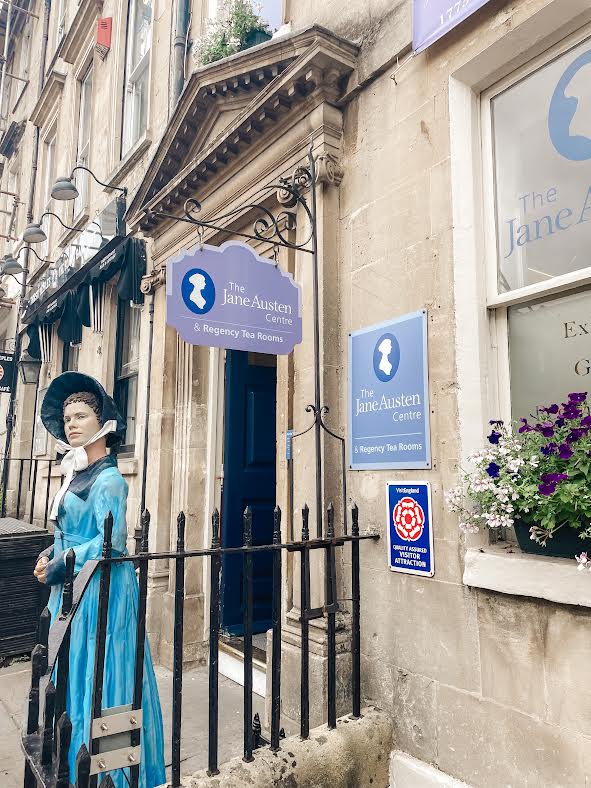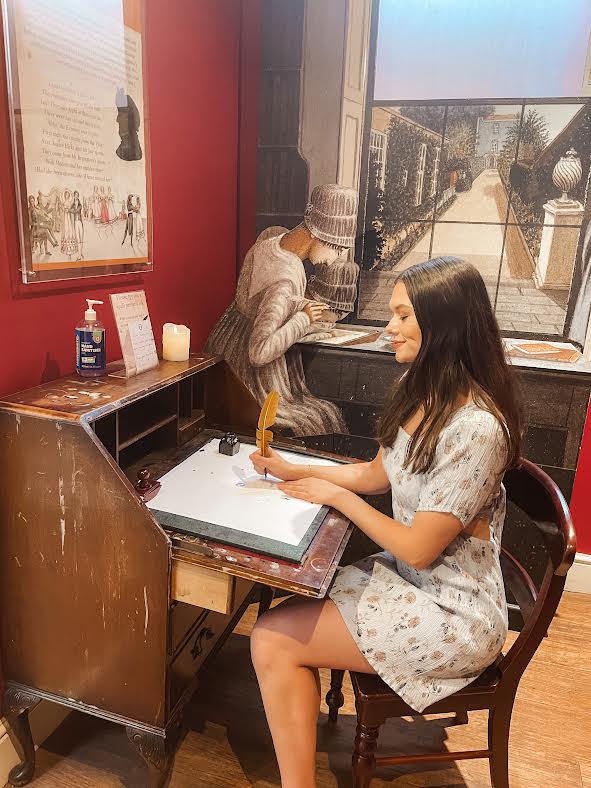 The next stop of the day was The Jane Austen Centre. I bought tickets for the centre beforehand, which I would highly recommend, because the little Georgian townhouse filled up very quickly. The centre walks you through what it was like to live in regency Bath and how the city influenced Jane Austen and her writing. You will start your visit with an informative presentation from one of Jane's "characters." Our group was led by the infamous Mr. Wickham from Pride and Prejudice. After the presentation, I took my time exploring the rest of the exhibit, which included a photo booth where you can dress up in regency clothing and a station where you can practice your penmanship with a quill and ink. The centre also boasts one of my favorite gift shops from my entire trip and a tea room (which I would also recommend to make a reservation for).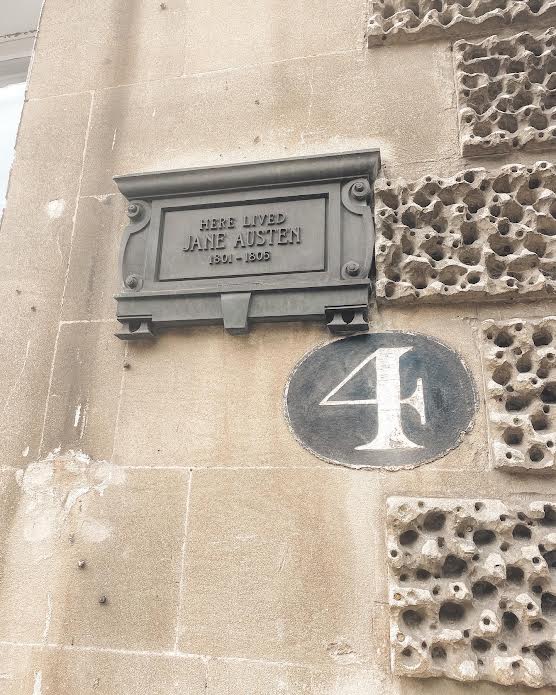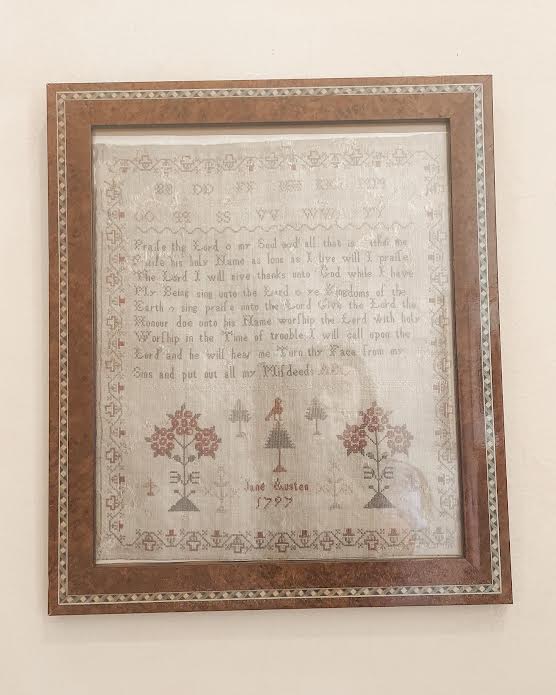 After The Jane Austen Centre, I couldn't wait to keep exploring all things Austen, so I headed to Number 4 Sydney Place, the residence where Jane stayed the longest in Bath. Although the house is still a private residence, there is a plaque outside commemorating the time Jane spent there. While my friend and I took pictures of the plaque, one of the current residents let us peak inside to the entryway to look at one of Jane's embroideries that was found there. I had an awe-struck moment when I realized I had just stepped foot in the very house in which my favorite author had lived!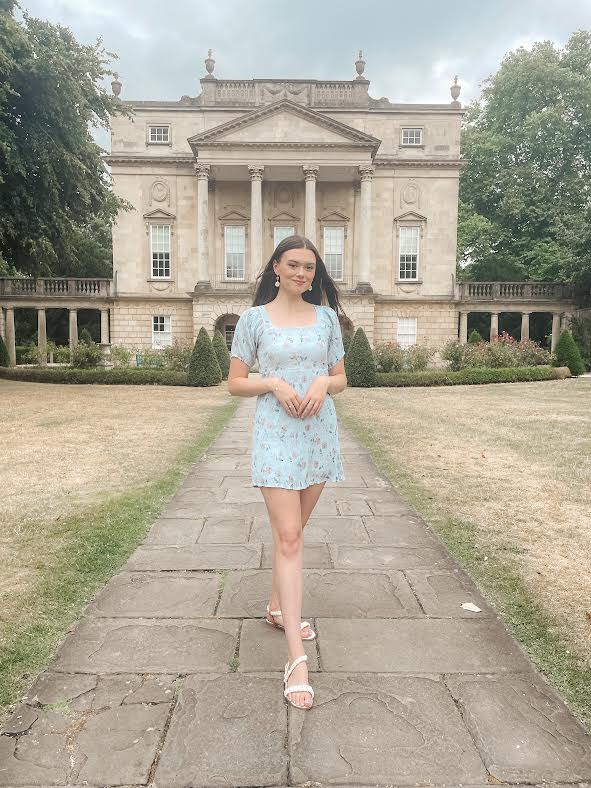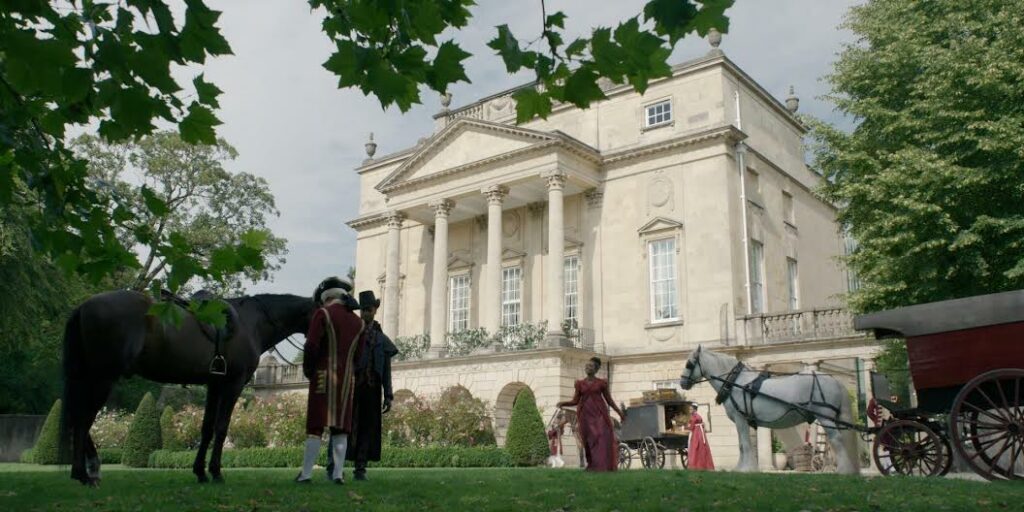 Just a stone's throw from Number 4 Sydney Place is the Holburne Museum. Formerly the Sydney Hotel, Jane Austen would frequently breakfast here. Now an art museum, the exterior is used as Lady Danbury's house in Bridgerton. After exploring the museum, you can find plenty of art and Bridgerton-themed goodies in the gift shop.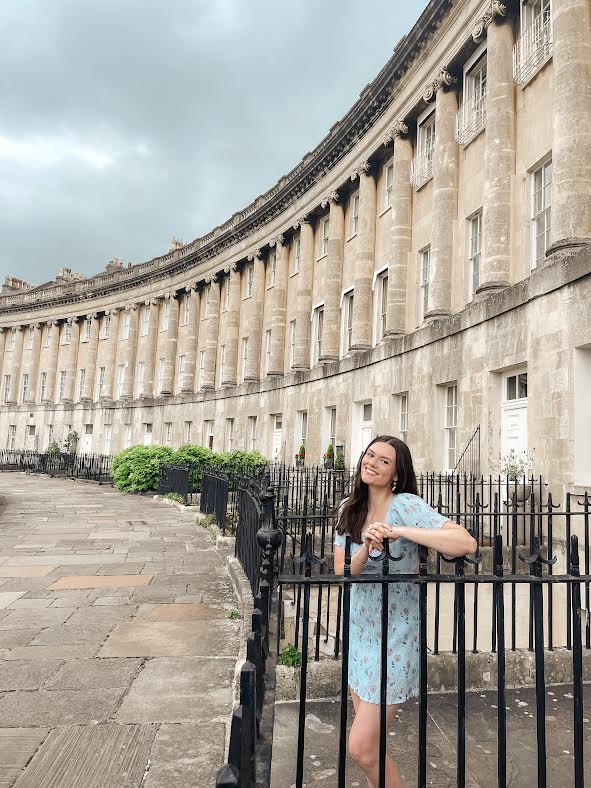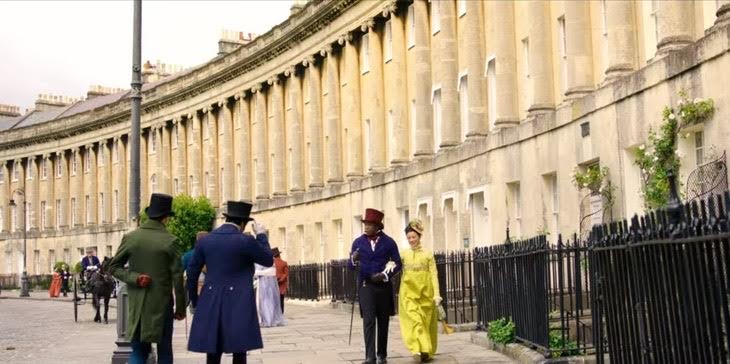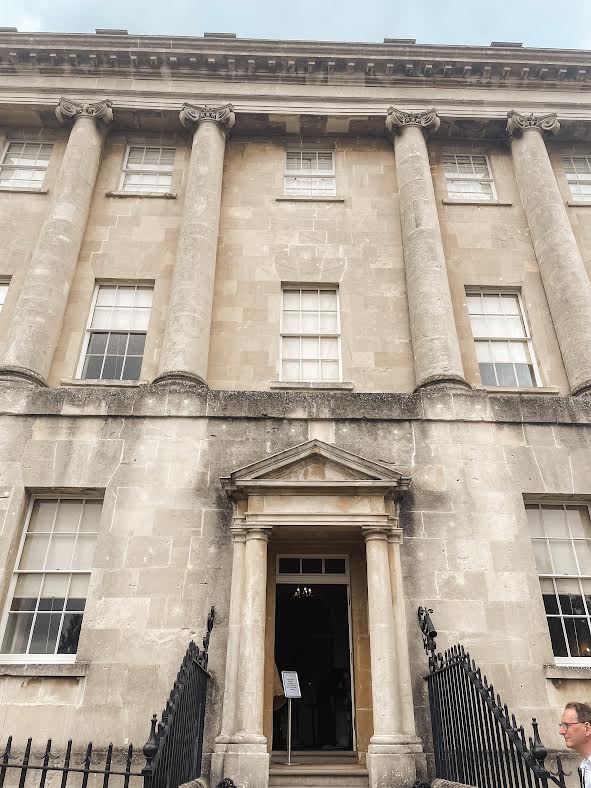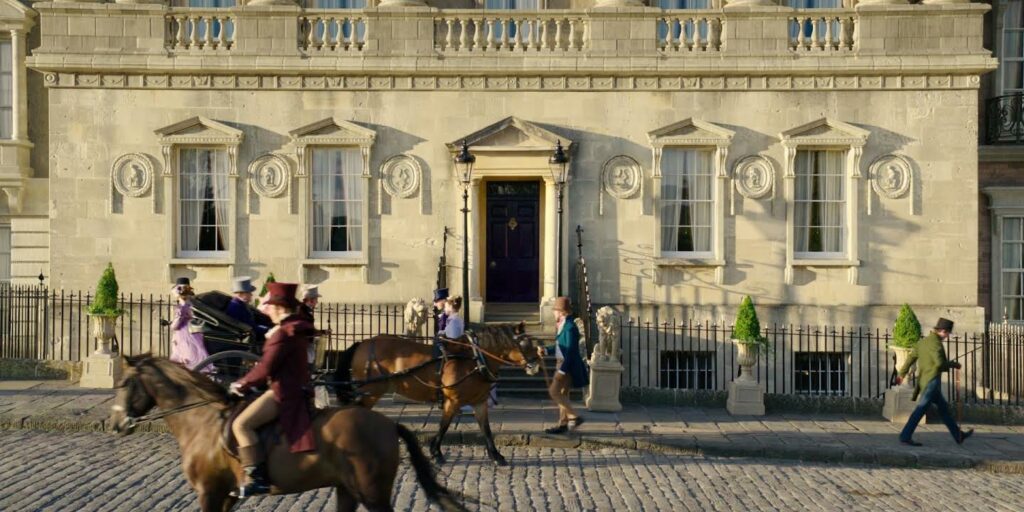 My final stop of the day was to the beautiful Royal Crescent, a row of 30 houses that has been used as filming locations for Bridgerton and many Jane Austen adaptations, including Netflix's new Persuasion. The very front of the crescent, No. 1 Royal Crescent, was used as the exterior of the Featherington home in Bridgerton, with a few CGI additions made. If you are a fan of interior design, I would definitely recommend heading inside, as the interior is decorated how it would have been in the 18th century.
Whether you are a romance fan, history buff, or both, Bath is the perfect day trip to get away from the hustle and bustle of London and the other larger cities of England and to step back in time. This quaint, beautiful city should be added to everyone's bucket list.