"Is this even real?" I don't think it would be possible to keep count of the number of times I have asked this question while participating in the UA in Oxford study abroad program this summer. It is so crazy to me that in only 27 days, I have fallen in love with Oxford, but what's not to love? The location, the food, the culture, etc. However, I think my favorite thing about this trip so far was the friendships I formed along the way and the experiences we were able to share.
Being I participated in a faculty-led program; I was taking classes with 37 other students from the University of Alabama. Not only that, but we all took on our adventures together, from just getting lunch at Gloucester Green to traveling to Paris for the weekend!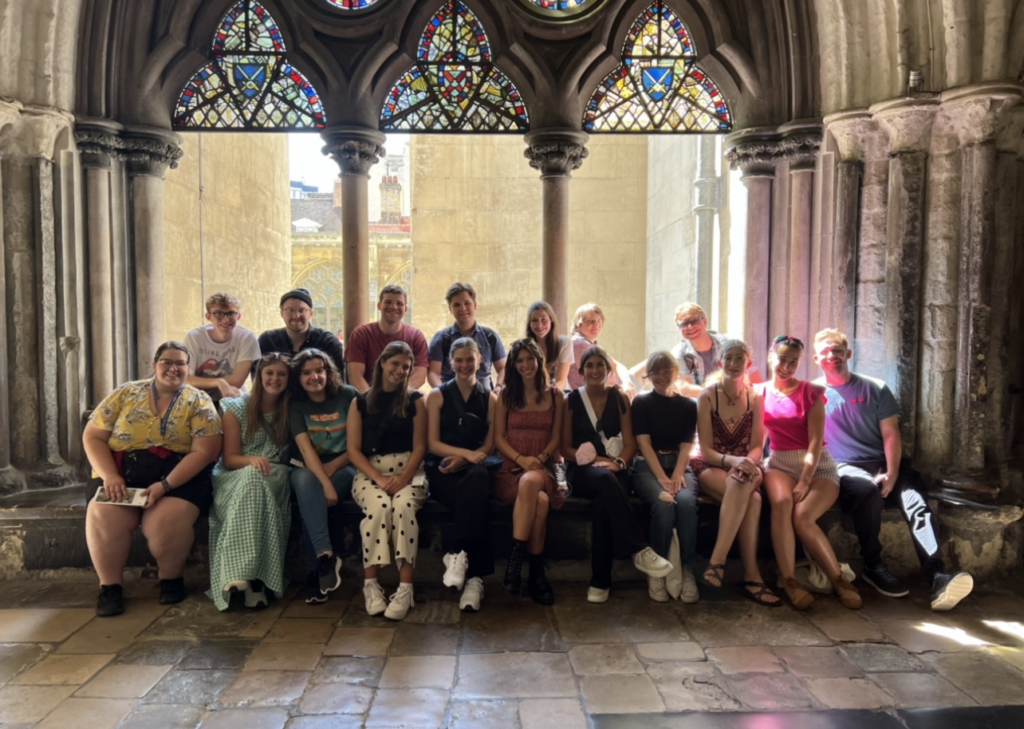 Speaking of traveling, I was able to travel quite a bit in just a few short weeks that we spent in England. On our first weekend in England, we were able to take on 'London Town.' We saw Windsor Castle, Big Ben, Westminster Abbey, The Churchill War Rooms, and Buckingham Palace. Something kind of cool that happened on our trip was that the Royal Standard was being flown at both Windsor Castle and Buckingham Palace, indicating that the Queen was present in the Castle/Palace during the two days we were visiting.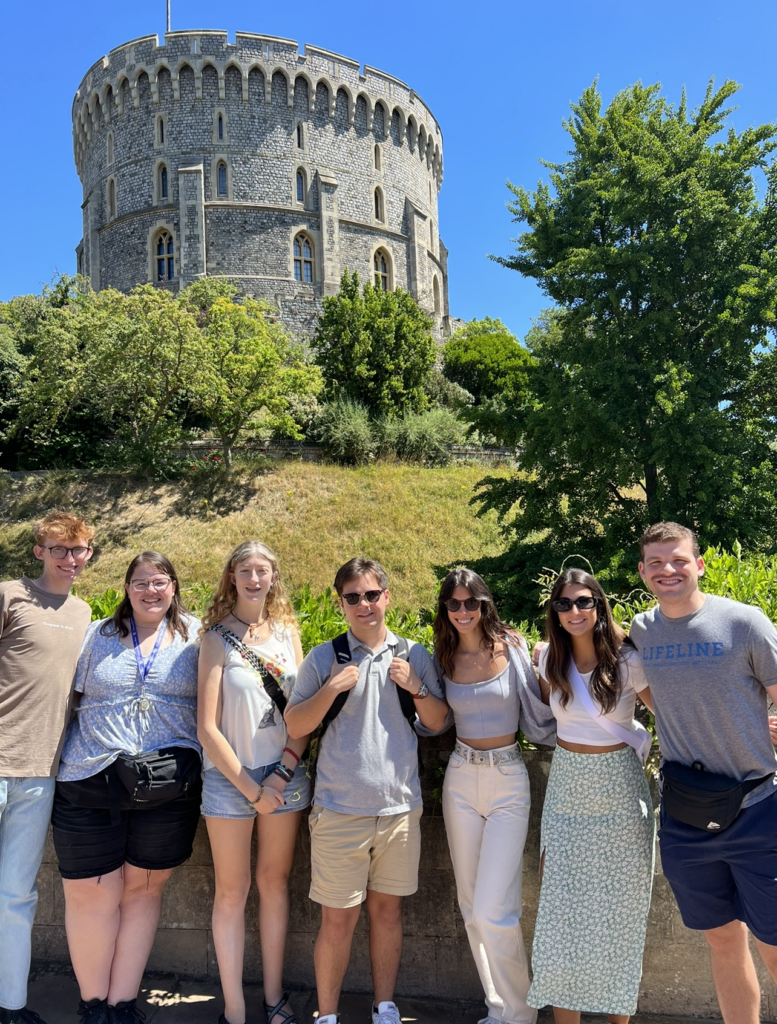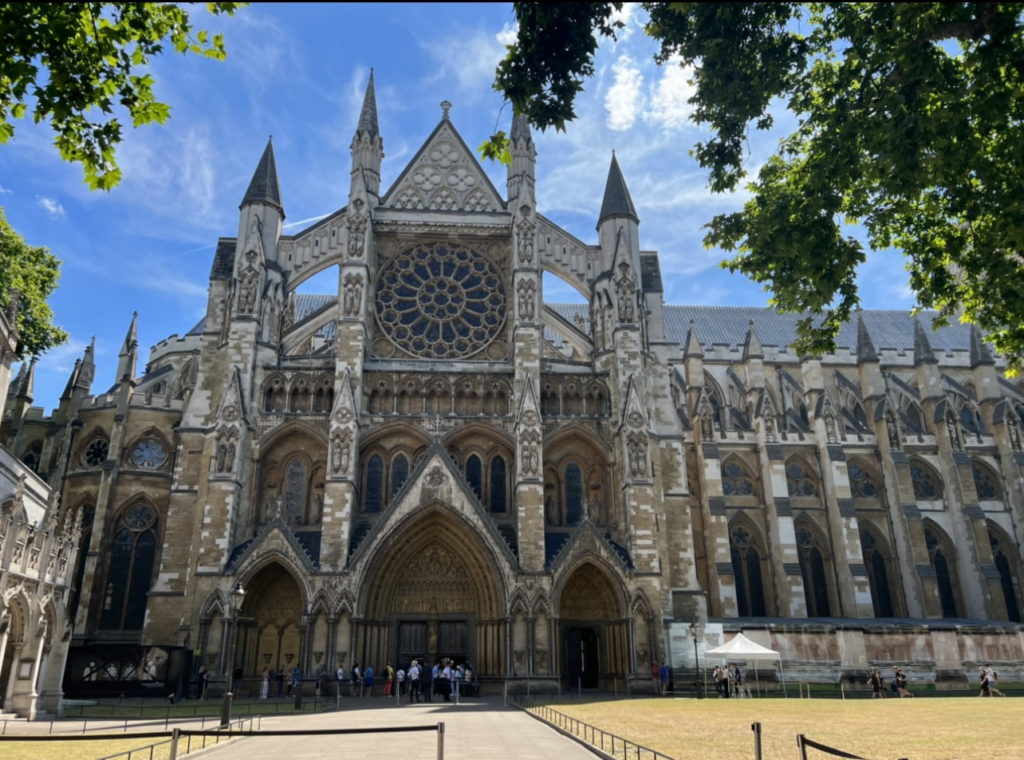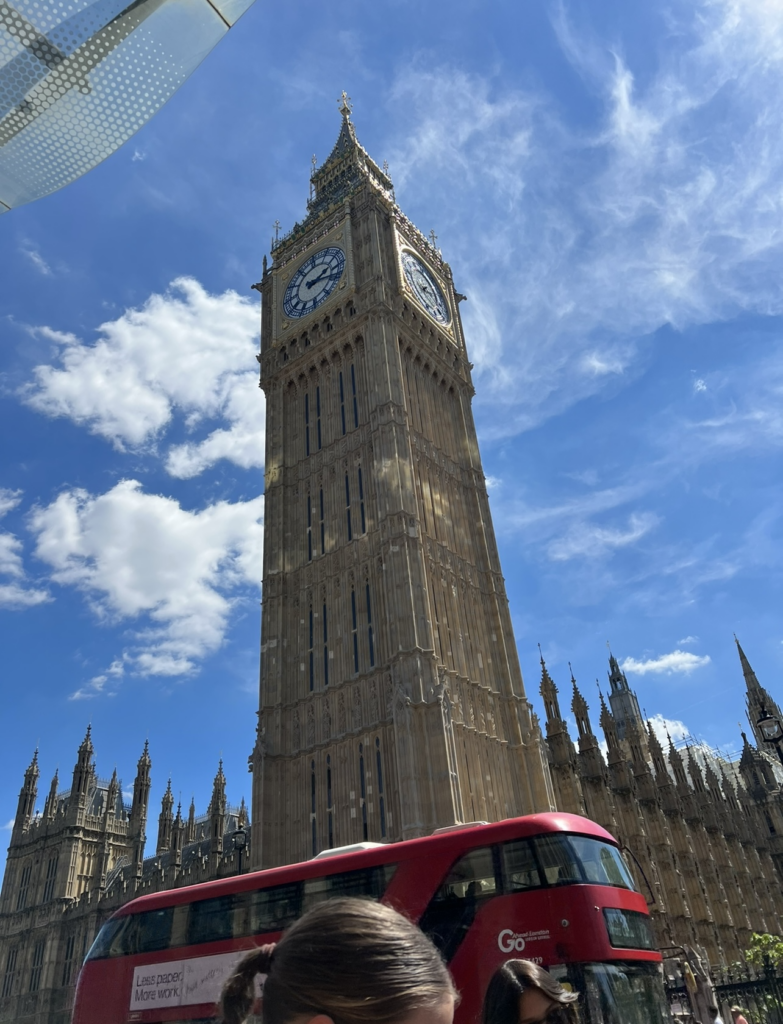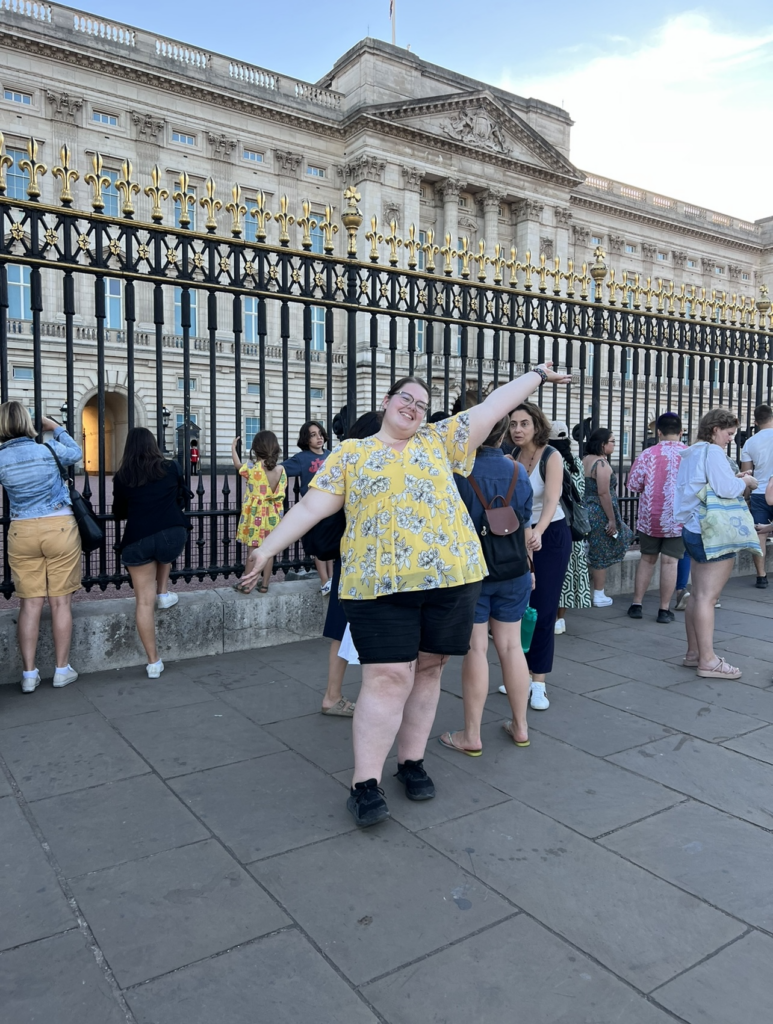 The following weekend I traveled with a group of friends North to Edinburgh, Scotland. To be honest, Edinburgh is a lot like a city on a hill. Speaking of hills, one of my favorite memories from our Scotland trip was walking up to Calton Hill and looking at the sunset over the city. It is a very small hike with some stairs, but as one of my friends said, "Low Cost. High Reward."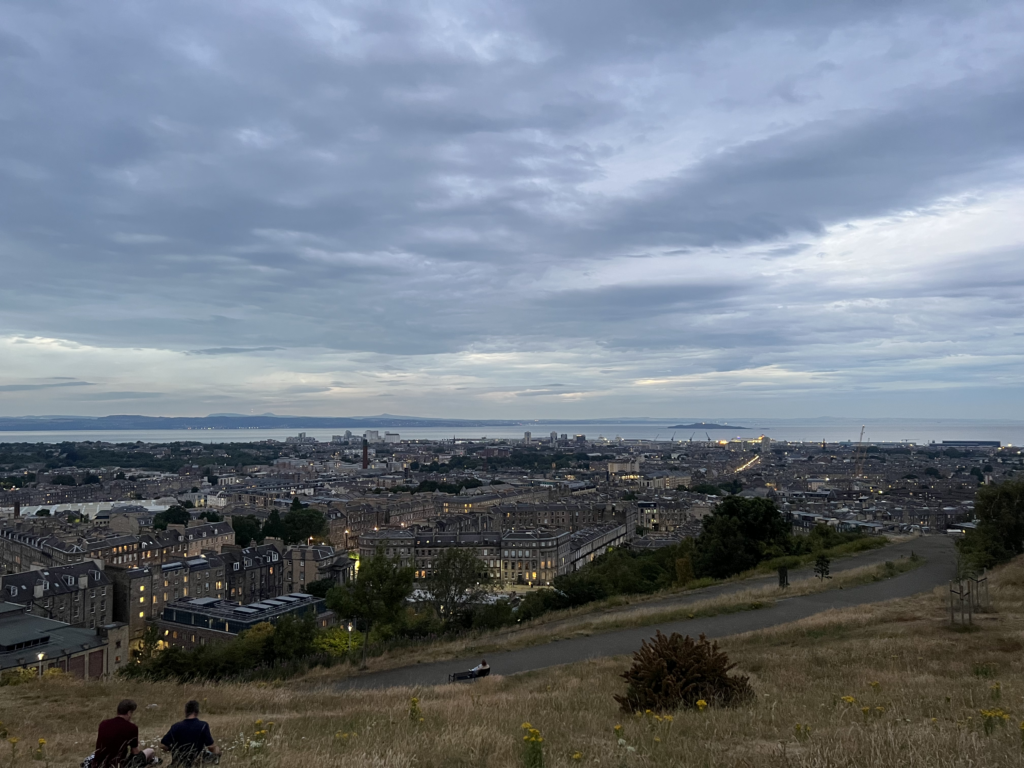 For our last weekend in Europe, a group of us took a train to Paris, France. It was the most amazing experience of my entire life. We did so many things that I could talk about forever, but my favorite memory took place on our last evening in Paris. Our group chose to split up, and instead of hiking Montmartre, a few of us decided to go on a sunset cruise around the Lake Sienna.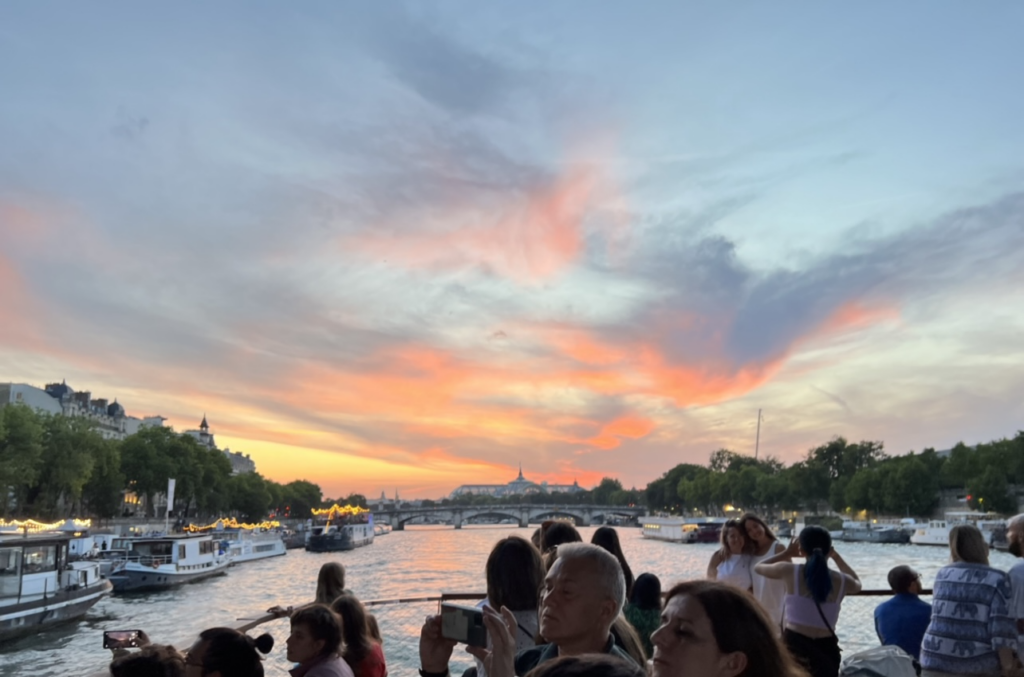 It was spectacular! When we first got on the cruise, we were able to see the Eiffel Tower at sunset, but by the time we returned to the dock, we were able to see the first time the Eiffel Tower sparkled that night. It was like living a dream come true.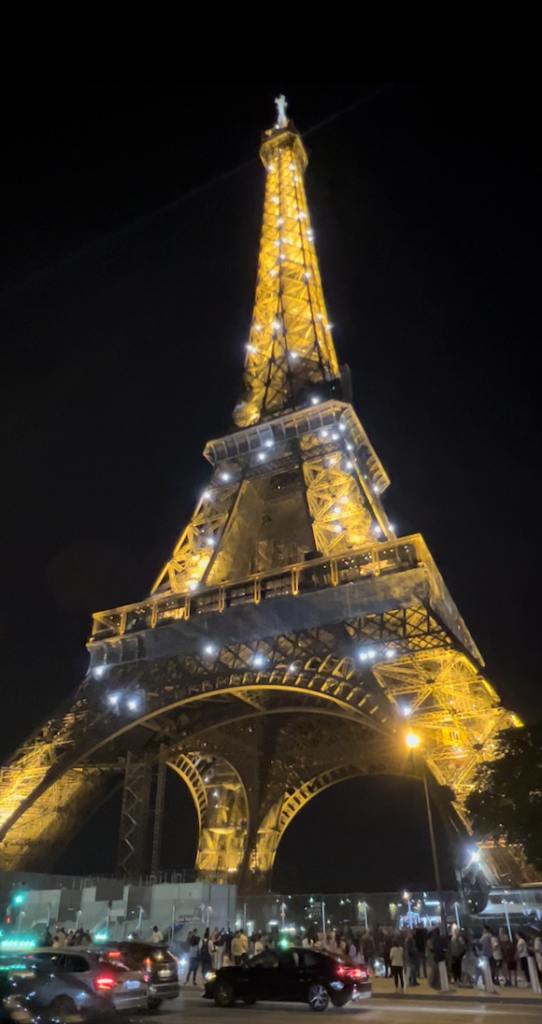 The Eiffel Tower sparkling at night on the hour.
Bonjour! That is all for now friends 🙂
Savannah Berryman