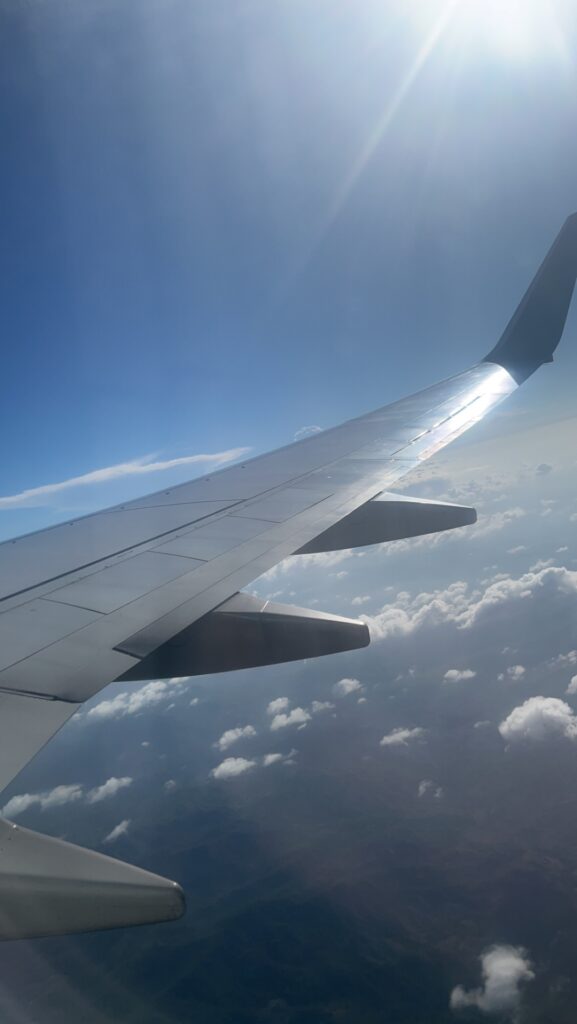 Overall Reflection
I will never forget this Study Abroad experience. Through it, I have met an amazing group of people, learned practical information about international business, and realized how many opportunities exist within the world. I was a little hesitant of this opportunity at first, however, I am incredibly grateful that I accepted it. I would definitely recommend studying aboard to anyone who wants to. Panama was an incredible host country and everyone I met there was so nice and true to themselves. I'm currently drafting this entry while on the plane ride back to the United States and all of the memories and experiences are flooding back to me. Overall, the biggest thing I feel studying abroad taught me was to love what I don't yet understand. Don't allow yourself to be closed-minded and intimidated by things outside your comfort zone, it is important to go out and experience everything.
Gamboa Rainforest
Visiting the Gamboa Rainforest was probably one of my favorite things I did while on this trip. I was able to both take a cable car through the rainforest and take a boat ride through the Panama Canal and the surrounding jungle. The scenery around me was absolutely beautiful and the wildlife was very vivid and active. There was even a moment where a family of Capuchin monkeys boarded our boat and we were able to feed and play with them. Experiencing the Gamboa Rainforest allowed me to see the fauna of Panama in its natural beautiful habitat and watch how it interacted with the rest of the nation.
Visiting The Causeway
The Causeway in Panama is an area where 3 separate islands were connected using leftover excavated dirt from the Panama Canal. This land-bridge allowed for the cultures of island Panama and mainland Panama to thrive and intertwine. Seafood was highly prevalent in this area as there were countless marinas and fisherman fishing. We ate dinner at a local restaurant here and the salmon was amazing. My group also rode bikes along the Causeway and it was a great way to see everything that the islands had to offer and the gorgeous views of ocean and sunsets.
Managing Culture Shock and Reverse Culture Shock
Culture shock is unavoidable when traveling outside of the country. Getting off the plane in a foreign country and being surrounded by people who don't speak your native language will be shocking at first. Additionally, during your first full day in the country, you will stumble upon many cultural differences. For instance, during my week in Panama, there was only one meal where I knew 100% what I was eating (regardless the food was still amazing). The language barrier is another thing to consider as it can place barriers between things such as transportation, directions, and communication. While all of these present issues within the first couple days, as the trip goes on, they start to lessen as you assimilate into their culture. By the end of the week, I found myself loving the weather, enjoying the food, and being able to speak and comprehend most of what was being spoken to me by local Panamanians. However, culture shock doesn't stop once you arrive home. This is because the differences that you've gotten use to in your host country are now foreign in your home country. Since arriving home, I've missed the hot weather, the food, and the overall scenery of Panama. The things that I had to work at and get used to will turn into valuable experiences and lessons, but first there is a feeling of reverse culture shock. Panama was an incredible adventure and I am so glad that I took the opportunity to go.