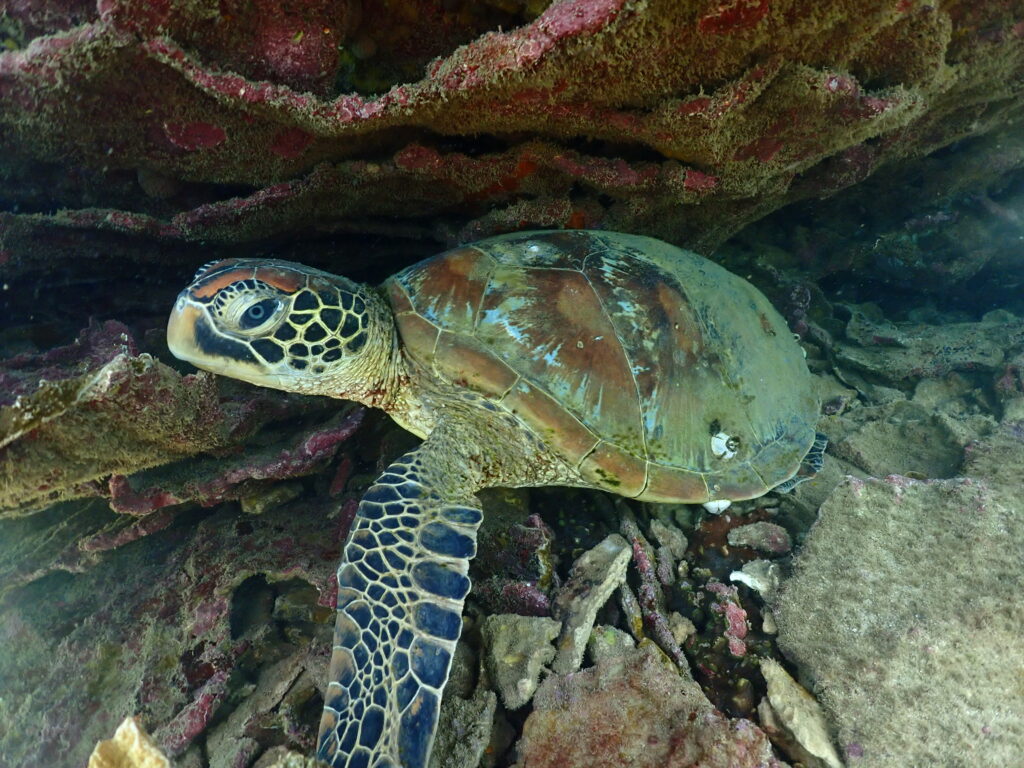 Life Down Under at James Cook University
Sydney Higgenbottom
Snorkelling with Shelly, the resident turtle at Magnetic Island. Picture credit: Tiani Dun
Hey y'all and G'day from Australia!
My name is Sydney Higgenbottom and I am currently a Junior at University of Alabama studying Marine Biology and Pre-Vet. This is my second semester in a row at James Cook University, Townsville, located in the beautiful tropical North Queensland area. I am so excited to be sharing some of my favorite memories so far, and dive into all the details regarding studying abroad in Australia.
"WHY MARINE BIOLOGY AT ALABAMA"?
Definitely one of my most common questions from my peers when I started college. All of my friends were into Business, Biology, or Nursing- I only met one other person with my major before studying abroad! Crazy! At UA, I was sort of outcast from the rest of the more common majors- but after coming to JCU, there are tons and tons of Marine Bio Enthusiasts! (Well, duh, Of Course! The Great Barrier Reef is literally in my backyard..) Being able to study the same subjects as all of my peers has stirred a new passion for my education and I am so grateful to have such a welcoming, supportive, and hardworking community surrounding me. Marine Biology has always been a goal for me- I even found a diary when cleaning my room before leaving the US, and it said "When I grow up I want to be a Marine Biologist on the Great Barrier Reef". And here I am!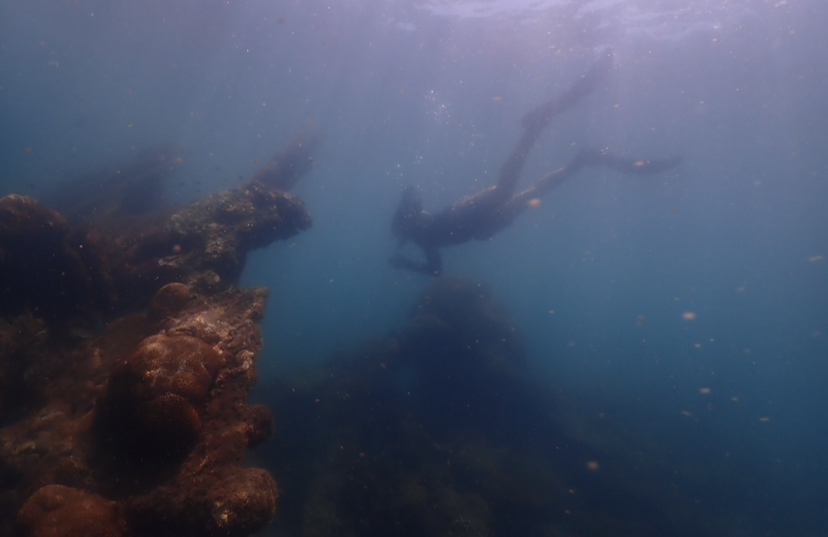 Left: Swimming through a shipwreck, Geoffrey Bay.
Right: A Scrambled Egg Nudibranch: Also known as Sea Slugs, these are some of my favorite creatures to spot on dive trips.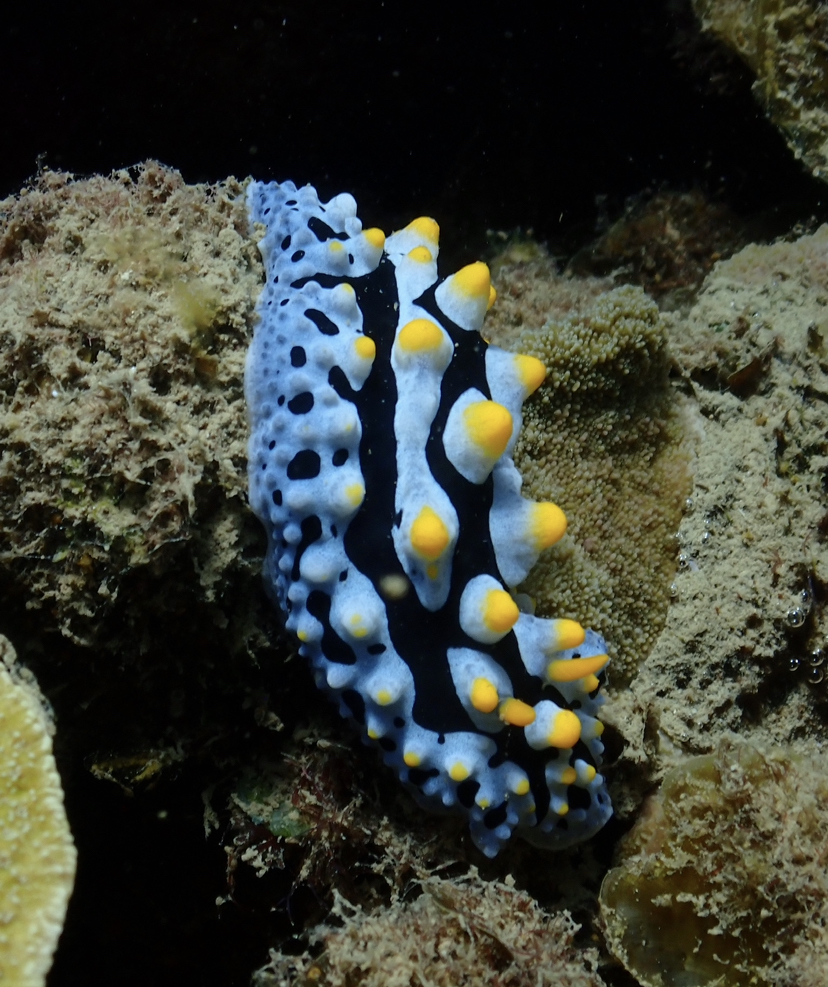 JAMES COOK UNIVERSITY- COURSES AND MORE
Snorkeling, Scuba diving, and weekly dissections are all a major part of the curriculum as a Marine Biology student here at JCU. The hands-on practicals and assignments accurately prepare you for the tests and allow you to explore the beauty of the ocean with your own eyes. As someone with ADHD plus a passion for the outdoors, it can be extremely difficult for me to sit inside a classroom for hours and hours. However, snorkeling with fish, coral, and invertebrates to learn the taxonomy and biology is exactly my style! Some of my courses this year include Invertebrate Biology, Marine Conservation, Ecology of Reef Fishes, and Coral Reef Geomorphology. This semester, in my Reef Fishes Course, I get to choose a fish species to dissect, and rebuild and label its skull for a grade! How neat.
Want even more out of your time in Australia? I did too! JCU Dive Club, Rock Climbing at Urban Climb, Snorkeling and Diving on Magnetic Island, Hiking Mt. Halifax, Canyoning Jourama Falls, and Volunteering with baby sea turtles are just a few of my favorite activities here.
TEAN
The Education Abroad Network helped me so much during my preparations, travel, and time abroad- both last semester and currently! The advisors assisted with planning flights, choosing courses, filling out my VISA, and moving into my new home in Townsville. Shoutout to my Resident Advisor in Townsville, Tiani Dun! AKA the coolest dive buddy, underwater photographer, and fellow coffee enthusiast. She planned so many fun excursions and quickly made Townsville feel like home. Her art is awesome, definitely go check it out! And if you want to know more about TEAN or Australia, shoot me an email.
For more cool photos and info on Studying Abroad-
Australian Social Media: SydinAustralia
Email: srhiggenbottom@crimson.ua.edu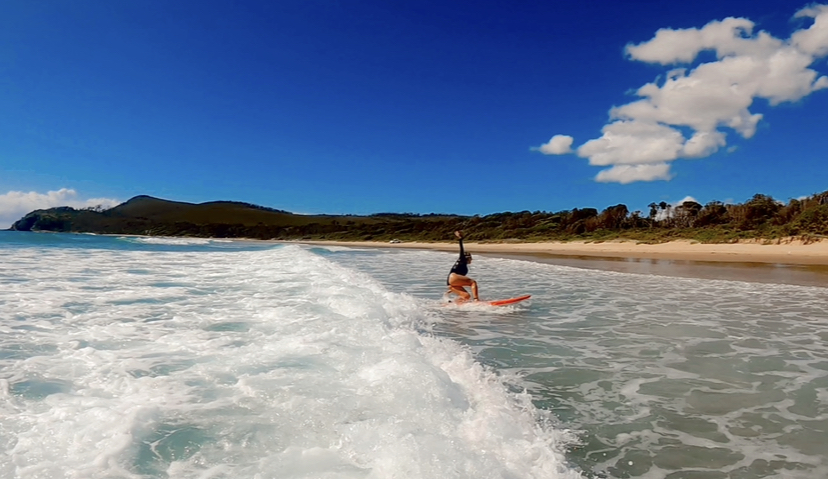 Photos from my recent travels in NSW, Australia.
Above: Surfing at Diamond Head Beach.
Right: These Kangaroos decided to choose violence during this gorgeous sunrise – right after this photo they started boxing each other!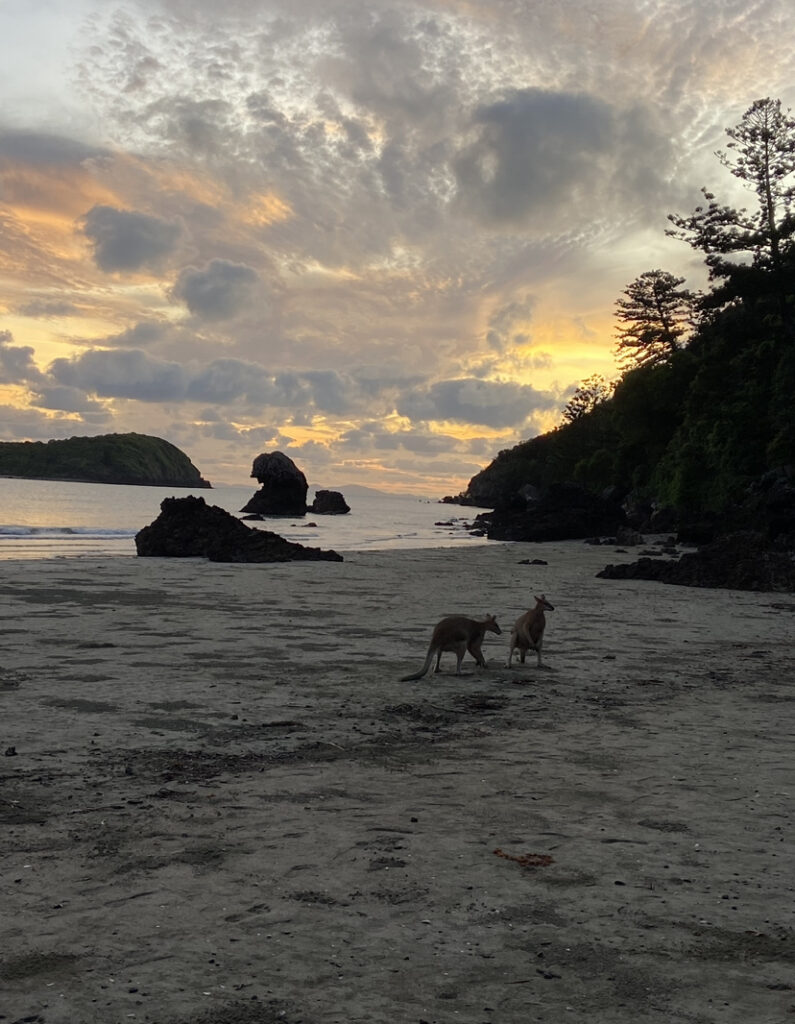 Cheers,
Syd