One of the perks of studying in Oxford is the proximity to amazing cities! I was lucky enough to travel each weekend of my study abroad program entirely by train. I was so impressed by the efficient railway system in Europe and wish that the States had something similar. Oxford itself had a station that was only a 10 minute walk from the college, which was so beneficial for us!
The program planned a day in London for us on Saturday of our first week in England. They planned a very informative tour about early London migration, which was pretty interesting. After that, we ate at a local pub, but unfortunately received the news that the play that we had planned to see,The Seagull, had been canceled due to COVID. Although this would have been a really cool experience, we took the initiative to see what else London had to offer before going back to Oxford. We toured Westminster Abbey, which was a lot cooler than I thought it'd be. I really enjoyed the Poet's Corner, where some of my favorite authors were buried, such as Jane Austen and Charlotte Brontë. We then trekked to Trafalgar Square and zoomed through The National Gallery to see a few Monet and Van Gogh pieces. After that, we saw Buckingham Palace (but I must say, I liked Windsor Castle better!). We took the underground to the Tower of London and crossed the London Bridge, then finished our day with a treat from Dunkin'! It was such a long day, but definitely worth it to see the major sights of London.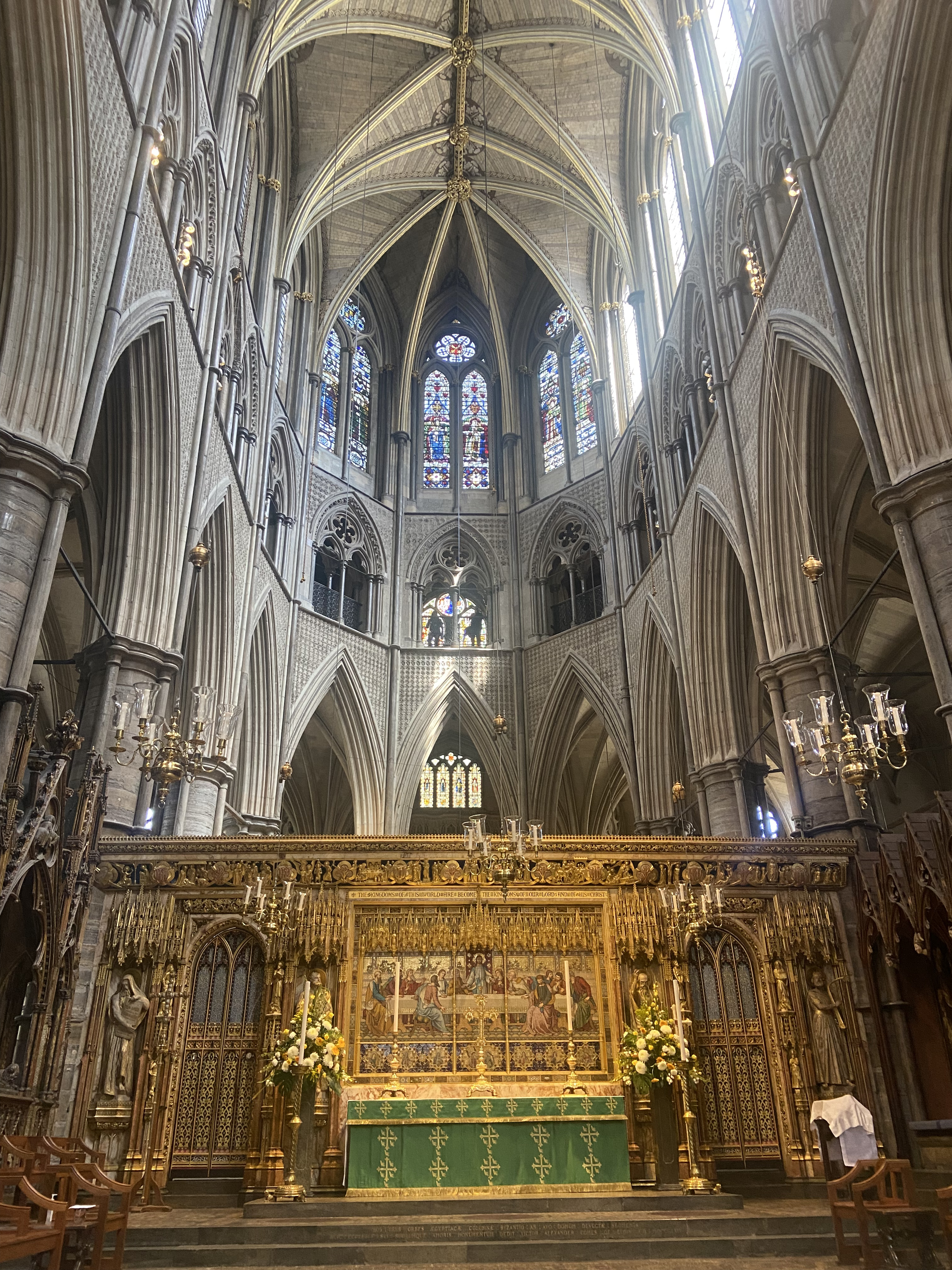 The following weekend, a group of us went up to Edinburgh in Scotland. The train ride was long, but SO beautiful. To see the Scottish countryside was amazing, and I would really love to explore the small towns we saw on the train one day! We stayed in a hostel on the Royal Mile which was a perfect location for us. I didn't realize how hill-y the city of Edinburgh was – we definitely got a good workout! The Edinburgh Castle was very interesting and different from the other castles I've toured. There was a lot of important history that happened at the castle, and I had no idea about it! After the castle, we shopped on the Royal Mile and I bought a cashmere scarf for my mom (Bama colors of course), which she loved. Edinburgh was a pretty laid back city, so we spent the day hopping from pub to pub and experiencing the culture like locals! We went on a ghost tour later that night and met the coolest person ever – our tour guide! Later that night, we found him in Greyfriar's Kirkyard Cemetery (I mean, how perfect is that?) and he gave us a personal tour of the graveyard and recommended an awesome pub to us. It was definitely a night to remember! The next day, we hiked a mountain called Arthur's Seat, which was definitely my favorite part of the trip. Although the hike was pretty steep and we all took a tumble a few times, the view was spectacular. You could see the entire city from the top of Arthur's Seat! Allegedly, the very top of the mountain is where King Arthur conversed with his Round Table of Knights! Whether or not this particular fact is true, it was an amazing hike that I feel very lucky to have experienced.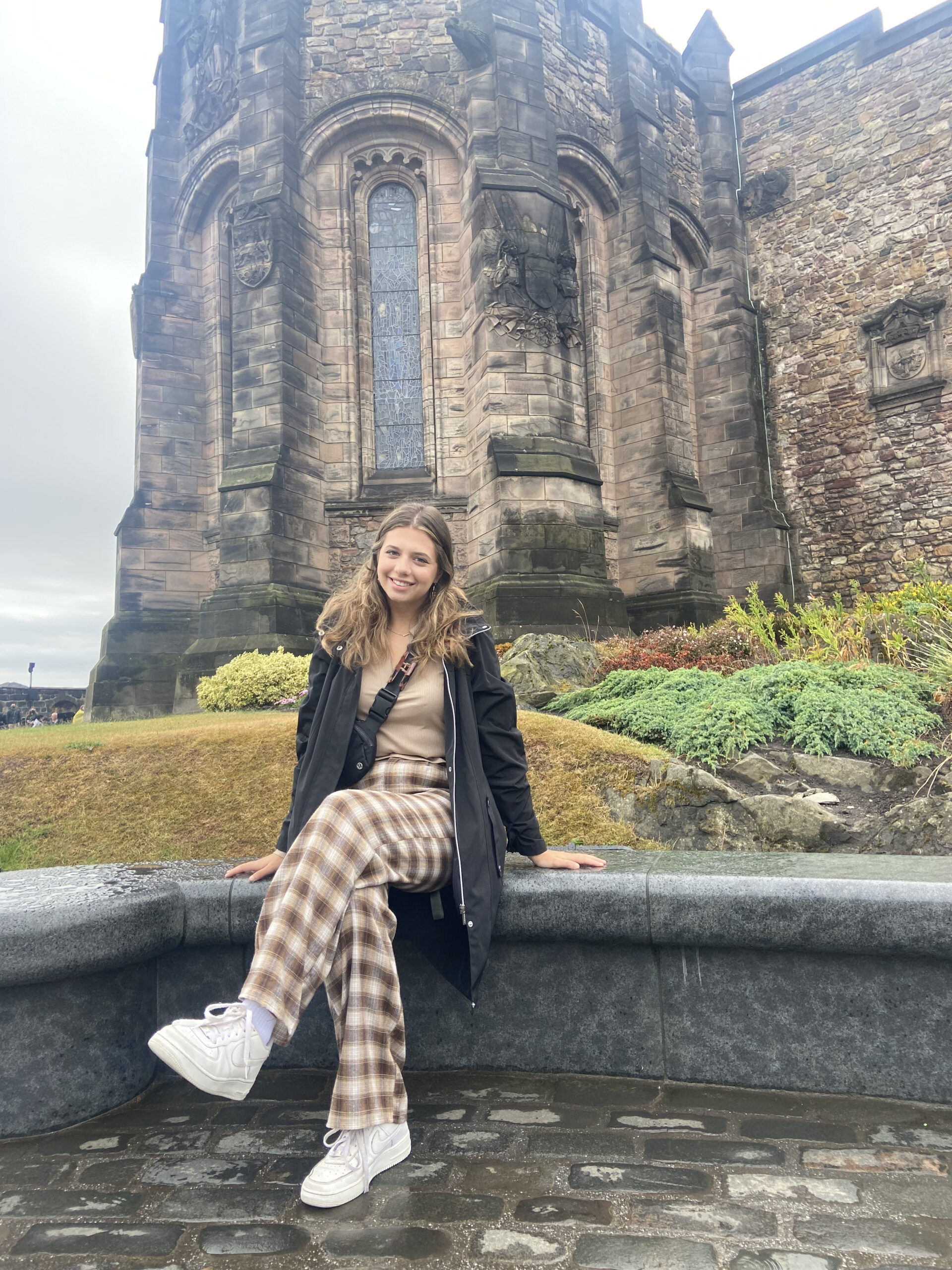 The last weekend before we returned to the states, a couple of us traveled to Paris, France. This was the best trip we took, in my opinion! Although we only had two full days, we fit a lot of the essential Paris stops in. First, we went to the Louvre, and because we went right when the museum opened, we saw the Mona Lisa when there was NO LINE! It was so humbling to see such a famous painting in person. As a huge French history nerd, I stumbled upon some of the paintings that I had studied for years! I was so excited to see Liberty Leading the People and The Death of Marat and discuss with my friends the stories behind the paintings. We got lost a couple of times in the museum, but we made it out and headed to Notre Dame Cathedral. Unfortunately, we could not tour the inside, but we got some good pictures in front! We then made our way down the Avenue des Champs-Élysées and stopped in a few shops! I tried some macarons from the most famous bakery in Paris – Ladurée. Although they eventually got smushed in my bag (sad), they were unlike any macaron I've tried in the states! After that, we hiked to the top of the Arc de Triomphe, which definitely had the best view of Paris. We then made our way to Trocadero Plaza and saw the Eiffel Tour at night. All of a sudden, the Eiffel started to sparkle, which was such a surprise because we had no idea what time it was (our phones were all dead)! It was an absolutely perfect moment. We went up into the tower and saw the 'City of Lights' at night, which I had been dreaming of for years. The next day, we went to the Palace of Versailles. As I mentioned, I love French history, so I have been dying to tour Versailles forever. It was so grand and over-the-top, which is exactly what I expected! My favorite part of our tour was the gardens, where we saw a fountain show choreographed to classical music. It was a very magical experience! After Versailles, we took a train to the neighborhood of Montmartre, where the Basilica of Sacré-Cœur is. It was so beautiful inside, but my favorite part of Montmartre was the neighborhood itself. It was the quintessential French neighborhood, and we found a really nice place to eat dinner, where we got wine and cheese. Overall, it was a perfect trip, and I am so grateful to have experienced the amazing city that is Paris!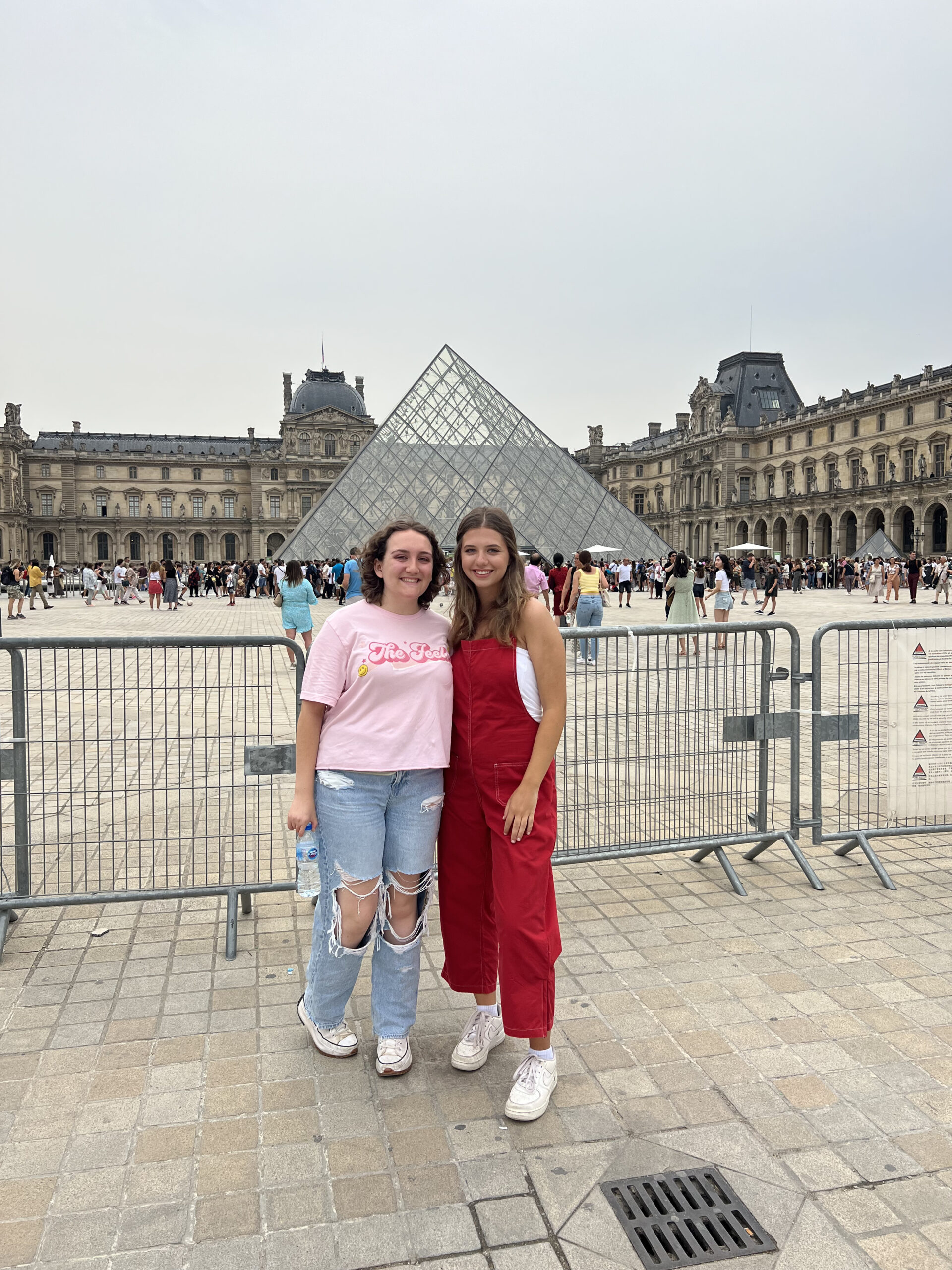 Although these trips were so phenomenal, I always found myself missing home – Oxford. Worcester College quickly became my comfort space, and I was so happy to return to my little dorm room after a long trip! Although smaller and arguably less 'grand' than the other cities I visited, Oxford was a treat to return home to.