After spending a week in Paris, it became clear to me that the city is absolutely full of hidden gems. While the typical tourist activities of going to see the Eiffel Tower sparkle at night and visiting the Louvre created valuable memories for me, I found multiple lesser-known activities just as wonderful! So, here are three necessary things to do for your trip to Paris!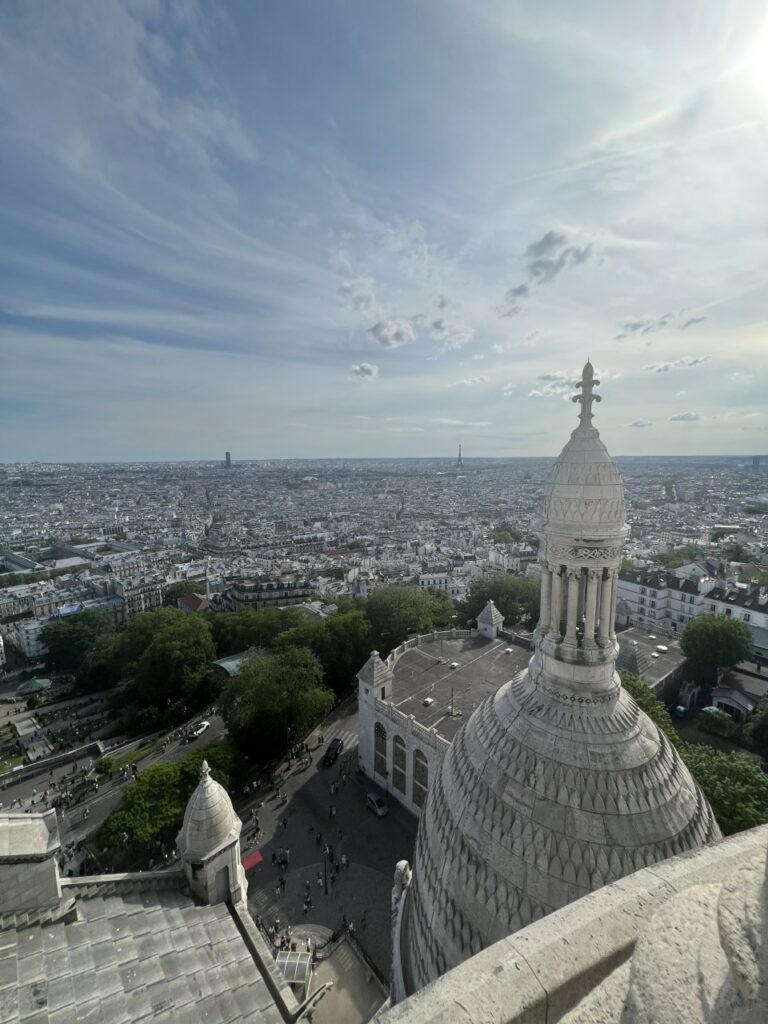 Visit Montmartre and Sacre-Coeur Basilica
Montmartre is a quaint, charming hilltop village in Paris' 18th arrondissement. The town used to be independent from Paris until Paris grew large enough to encompass it and make it a neighborhood. Climbing the staircases to the highest points of the city is very tiring, but the view will take away what little breath you have left! My group went even further and climbed to the top of the Sacre-Coeur Basilica, a Catholic church that was constructed between 1875 and 1914. The view from the dome at the top is absolutely incredible. The church gives you a panoramic view of the city that in my opinion is a must-see.
Ride bikes at Versailles
One of my favorite memories from my trip was riding bikes around the gardens of Versailles. Before arriving, I didn't realize quite how large the grounds really were, but I quickly learned that it is nearly impossible to walk and see everything you want to see. So, we chose to rent and ride bikes, and it was incredible! The views are breathtaking, and something about riding a bike through such beautiful landscapes feels freeing. After the bike ride, we rented boats and rowed around the lake, which was equally fun.
Visit Sainte-Chapelle
Sainte-Chapelle is a gothic-style 13th century chapel built on an island in the River Seine. The chapel is absolutely stunning, and the top floor boasts more stained glass in one room than I thought possible. The result is an ornate, grand worship room that one could stay in for hours.
While these might not be "underground" attractions, they are, in my opinion, just as worthwhile visits as the most popular and stereotypically Parisian activities! Make sure to add them to your list if you are planning to travel to Paris.