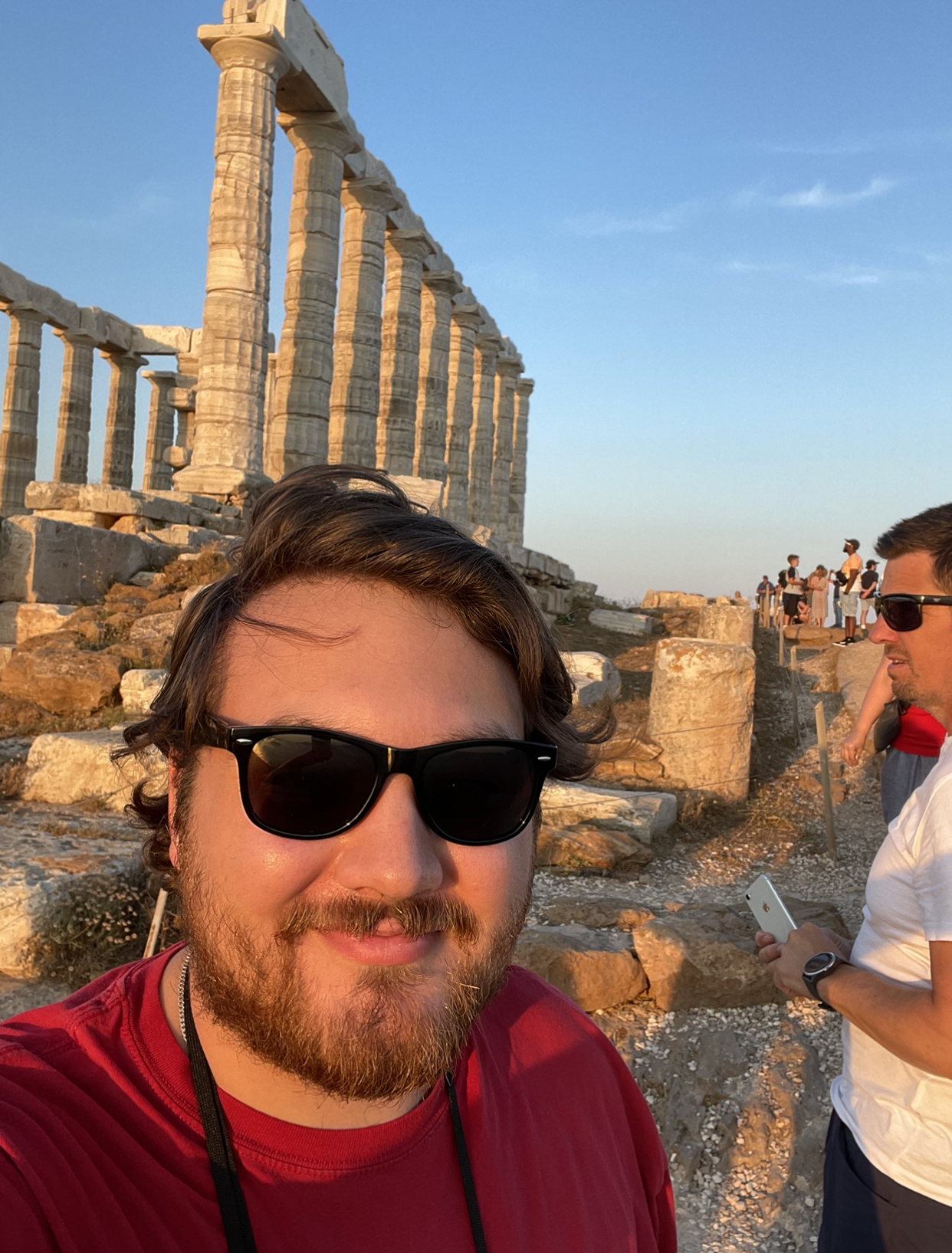 My name is Aidan. I am double majoring in The Classics/Ancient Civilization and Philosophy at UA. I have been trying to study abroad in Greece for the past three summers. However, COVID canceled two previous trips. I am finally going this summer. I chose this program because it will bring to life a lot of what I am studying in the classroom. I will be able to see some of the places where historical event unfolded, as well as, the the remains of some ancient culture. I will be able to see in person significant ancient ruins, artifacts, important places, and learn about event on a new level. I feel this trip will really compliment what I am studying at UA and help me appreciate what I am learning on a new level. Plus, Greece is supposed to be beautiful. I can't wait to go. I am a bit nervous about leaving my friends and family, but I know the trip will be amazing.
To prepare for the trip, I was sure to get international calling and texting on my iPhone so I could keep in touch with my family and friends. I also used WhatsApp. I made sure to alert my credit card company of my travel so that I wouldn't have any issues. I also exchanged money before I left so that I'd have cash for cabs/uber, food, gifts, tips, etc. I also took pictures of my student ID, passport, covid card, travel plans, and other important documents so that I would have a copy of them in case I lost anything. As far as packing, I only wanted to take one suitcase since our group would be traveling a lot throughout Greece. I fit everything into one suitcase and a carry on backpack. I found that many of the hotels in Greece offered laundry service. I actually could have packed a lot less and relied on this service. Also, don't forget to check your syllabus for any special items that may need to be packed and be sure to do any pre-departure reading or homework for class.
Also, on the flight to Greece from Atlanta I tried to sleep. We arrived in Greece early in the day. It was important to stay awake the entire first day to adjust to the time difference. I did not have any trouble with this. The first day our group explored the area, got a nice dinner, walked on the beach, and got to know each other. Our group was great. I have already made a lot of new friends.
I already know coming on this trip was a good decision.