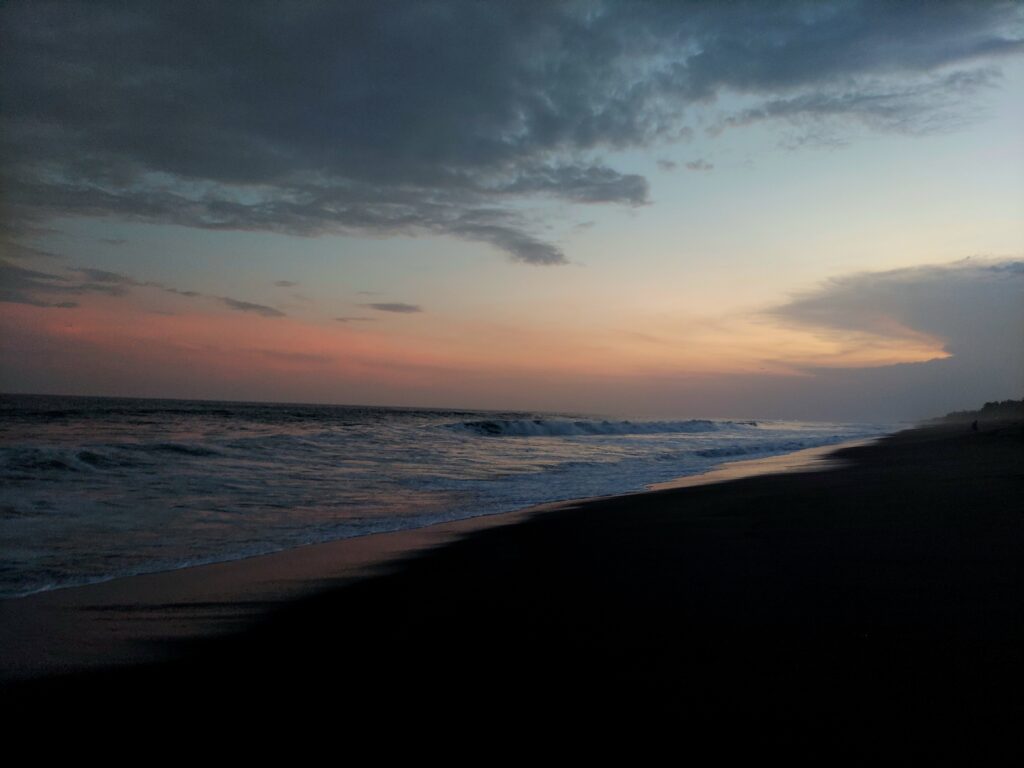 Hola from Antigua, Guatemala! This is my first time out of the country, and I wanted to pick a trip that would be affordable and educational, and this trip exceeded my expectations. Guatemala is a gorgeous country with mountains and volcanos surrounding the lovely city of Antigua. History and culture is at every corner, literally! Antigua is where the Spanish set up a capital for the country, later moving it to Guatemala City, the current capital. Ruins abound in Antigua. Our visit in Guatemala includes trips to the volcano Pacaya, the UNESCO world heritage site of Lake Atitlan, Guatemala City, and the Pacific Ocean!
Lake Atitlan has been called one of the most beautiful in the world. It's huge, and the boat ride to the other side feels like it takes twenty minutes! It's almost like a sea rather than a lake. The five volcanos surrounding it and the lake itself were created at the same time, leaving a spectacular blend of high peaks and crystal waters. The boat across got shaky in the middle due to the size of it, and once, rain caught us by surprise! Not all of us had raincoats or umbrellas, so the people at the front of the small boat held an umbrella straight in front of them to shield most of us from the worst of the rain. I'd recommend bringing a small packable rain poncho whenever you visit Guatemala! We are here during the rainy season, so sudden downpours are commonplace. But the rain in the courtyard of where we are staying is so beautiful.
We are currently staying at Casa Herrera. It's a historical home, built in the 1600s, turned into a place for scholars and study-abroaders to come and learn. They have a library and several bedrooms and classrooms, and all of it has that classic historic feel to it that lets you know how old the place really is. You can hear the church bells chiming from the center courtyard and watch volcano Fuego's small eruptions from the rooftop terrace. The stars are so bright, and the food? Unbeatable. We are treated to authentic, delicious Guatemalan food every day by a wonderful and friendly staff. We couldn't be more grateful for such a wonderful group of people helping us with our stay here!
One of my favorite parts has been the Pacific Ocean. We stayed in Monterrico, a lovely black sand beach due to the volcanic activity. The sand was dense and soft, the ocean was violent and powerful, so powerful it can knock you off your feet even standing only where waves will crash up to your knees! This has been an incredible experience, and I'm so so thankful for all of the study abroad staff, professors, and staff here that have made it such a memorable trip.