I have recently returned from my month in Spain, and now that I have had time to reflect, I wanted to talk about the things that I found most beneficial and the things that were not worth it on the trip. This will include material items as well as actual experiences. Of course, this is my personal opinion, so some of these may be different for others. However, I tried to keep the list pretty general so that you can get a decent idea of what would work for you!
Not worth it:
This, of course, depends a bit on your own interests. I personally enjoy reading so I brought a few books with me to enjoy during my time, but I found myself so busy that I didn't have any time to read besides while traveling (planes, trains, etc.) and I barely got through one! Also, as I was studying Spanish, I did buy a book in Spain that I read more than anything I had brought. In my opinion, multiple books are not worth the space they will take up, and with just a month you will often prefer to go explore than sit and read.
More than 2-3 pairs of shoes
Shoes are definitely somewhere you can pack light to save space. I went for one good pair of tennis shoes, one pair of sandals, and my chacos. I actually ended up never using the chacos and felt perfectly happy with just the two pairs. With neutral colors, they went with all my outfits, and worked perfectly for all of our adventures. I know some girls brought fancier heels for nicer nights, but I didn't really find the need for this, and they do take up a good bit of valuable luggage space.
I wore makeup a total of two times on my trip, and when I did it was only mascara. I expected to want to wear it for more occasions, but even on our fancier nights, we didn't have a ton of time to do it and I didn't feel the need to. Toiletries in general can be a big hassle to pack and manage throughout the trip, so I would definitely suggest minimal makeup if any.
This depends on your program, but ours included all three meals. If you're on a budget, it really is not worth it to go out to eat every day. Of course, it's important and so much fun to go explore various restaurants, but it can become quite stressful if you spend your entire weekly budget on restaurants before getting to do other experiences. Honestly, the dorm food is a great way to get an authentic taste of the culture as well. Even the grocery stores will give you a real sense of the cuisine and are pretty cheap too!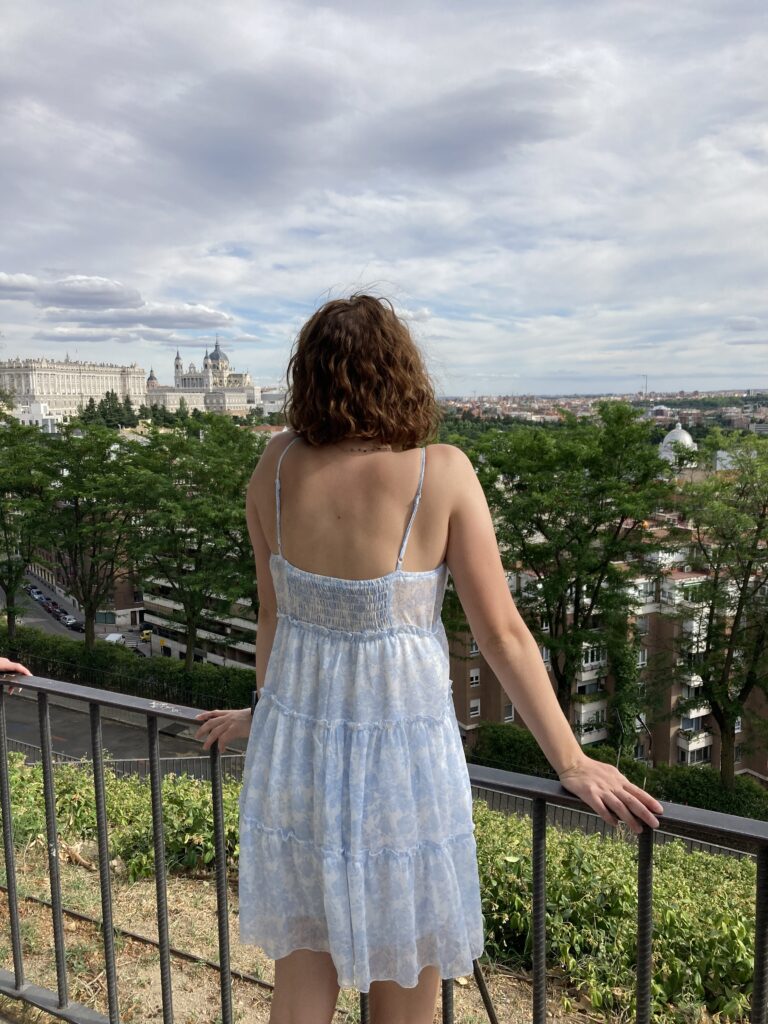 Worth it:
This is one of my BIGGEST recommendations for anyone that is studying abroad. Especially for excursion days, portable chargers are so useful. It is such a relief to have when that "20% battery" notification pops and you're only halfway through the day (taking pictures really kills that charge). The few of us who did have these became known as everyone was always asking to borrow. Definitely invest in one!
As I did some traveling outside the trip, these were extremely helpful to keep everything organized. They were useful when packing and also assisted increased the space I had for other things in my suitcase. Would recommend to any travelers!
This might be a weird tip, but try foods from other countries that are not just the one you're in. For example, the Italian food in Spain was some of the best Italian food I've ever eaten. You don't have to just stick to the cuisine of the country you're in, try whatever you can find!
As I mentioned above, I was lucky enough to be able to travel some more in the days before and after my trip. If you can, definitely try to get around to a few more cities or countries. Trains between countries in Europe are quite affordable, and cheap hostels or airbnbs are everywhere. If this is something you're interested in, be sure to add that into your budget for savings and plan in advance!