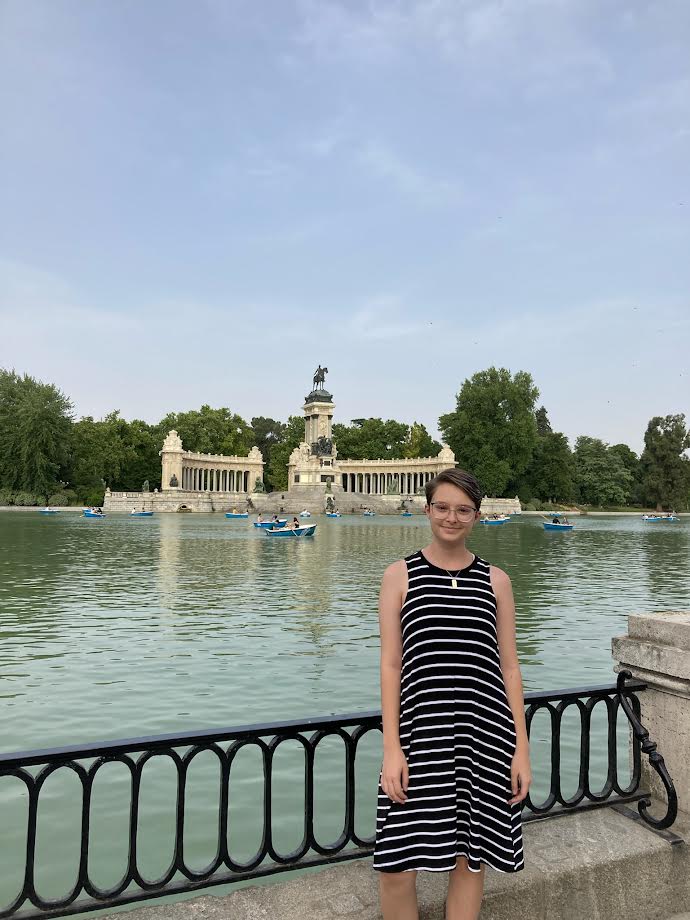 Hi, I'm Elizabeth. I am a political science major and Spanish minor at UA, and I just came back from the UA in Spain: Language and Culture program in Madrid. I wanted to compile a list of some of the must-see places I went to while in Spain.
Culture
The Plaza Mayor is one of the most iconic places in Madrid. It was built during the reign of Felipe III, whose statue stands in the middle of the plaza. Throughout history, it has been the site of many public events, markets, and even soccer games. Now, you can walk around, take photos, and eat in restaurants around the plaza while taking in the view.
The Mercado de San Miguel is a market full of Spanish food and culture. It has more than twenty stalls with tapas, desserts, and drinks. The market has been open for more than a hundred years. I highly recommend you try several different small tapas for the best experience. My favorite were the empanadas. It is important to note that this was a very "touristy" spot, and you can find a lot of tapas for cheaper in more "authentic" tapas bars, but this was a really fun place to try a large variety and had a nice atmosphere! My favorite tapas spot was La Paradita, located near La Almudena Cathedral in the center of Madrid.
Art
Madrid is full of impressive art and architecture. A trip to Madrid must include a trip to at least one of the famous art museums. The Prado is one of the most famous and prestigious art museums in the world. The collection is massive – you cannot see it all in just one visit. The museum's collection includes works from some of the most important artists in the history of Spain and Europe, including El Greco, Velázquez, and Goya. Next, you should also visit my favorite museum in Madrid, the Reina Sofia. In contrast to the Prado, the Reina Sofia is more contemporary, and the collection has art in many different forms. The collection includes famous works of Picasso, Dalí, and more, but it also has sculptures, political posters and protest signs, books, newspapers, and much more. The most iconic work in the museum is Guernica, Picasso's 11 ft by 25 ft painting representing the bombing of the Basque town of Guernica during the Spanish civil war. This work is an extremely powerful symbol of Spanish culture.
Parks and Recreation
Madrid is a very walkable city, but if you want to break up your time of walking in the city and take in some wildlife, Madrid is full of beautiful public parks. The most iconic park, El Retiro, is in the heart of Madrid. Retiro consists of 125 hectares and more than 15,000 trees. It was formerly part of the private royal grounds until the end of the nineteenth century, when it was opened to the public. There are many things to see and do. The Crystal Palace is a glass pavilion that was constructed in 1887. There is also a lake, El Estanque Grande, with rowboats available for rent. There are several fountains and green spaces to enjoy. In 2021, Retiro became a UNESCO World Heritage Site with the Paseo del Prado. This is the perfect place to relax for an afternoon while you are in Madrid.
There are so many beautiful sites to see while in Madrid that I could hardly list them all, but these are the most emblematic of Madrid, in my opinion. I enjoyed so much my stay in Madrid, and I hope you are able to see these sights when you visit!