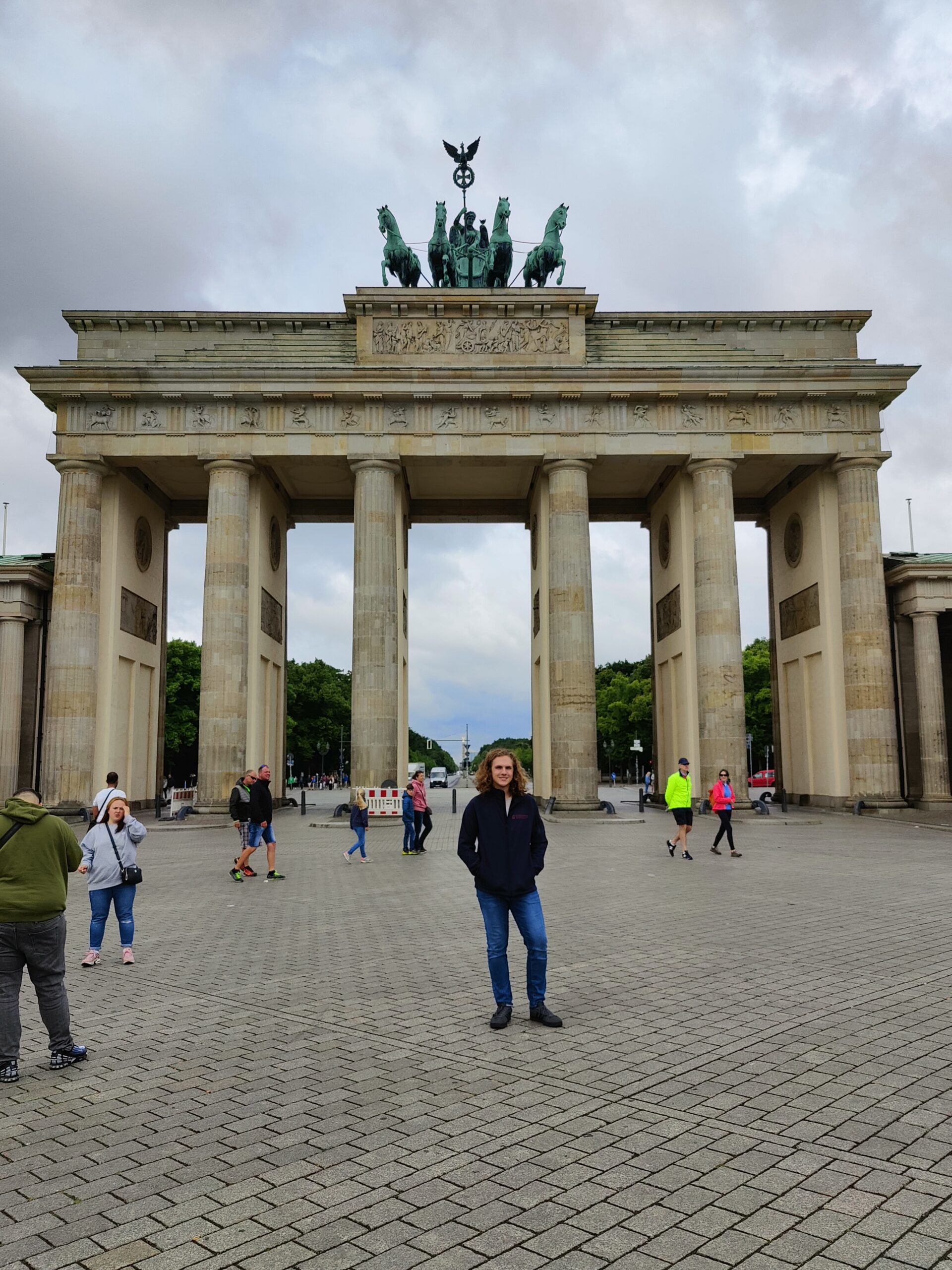 To take a break from the heavy coursework and report writing Unit Operations Lab demands, we took a FlixBus from Copenhagen to Berlin. This was an overnight bus departing 10:40 pm and arriving around 7 am, and I was fortunate enough to get some sleep before we arrived. We only had about 14 hours to see everything we wanted to, so we got started right away.
Berlin had a 9-euro ticket for the entire month of July to promote using public transportation again as well as to bring in more tourists. This was great for us, as we took the trains all over Berlin. Our first stop was to visit Brandenburg Gate. Arriving there at 8 am gave us a good opportunity to take pictures before it became too crowded. We then walked 2 km to see the Victory Column monument and passed almost every form of rentable transportation: Bikes, Scooters, Mopeds, and cars. The Victory monument was also not too busy by that point. It took us a few minutes to figure out how to reach the monument, as there are underground tunnels you need to go through to reach it.
We had tickets booked to see the TV Tower and that was the highlight of the trip for me. The view was amazing and there were many signs that pointed out different historical or touristic landmarks around Berlin. When our time was up we finished the day with the Mall of Berlin, Checkpoint Charlie, and the Berlin Wall Memorial Monument. Overall I had a great time but we had to leave for the bus shortly after that.