Being the second biggest city in South Korea, Busan can be quite the duanting place to explore, with so many food places to choose from I will share some of my favorites for you to try during your trip!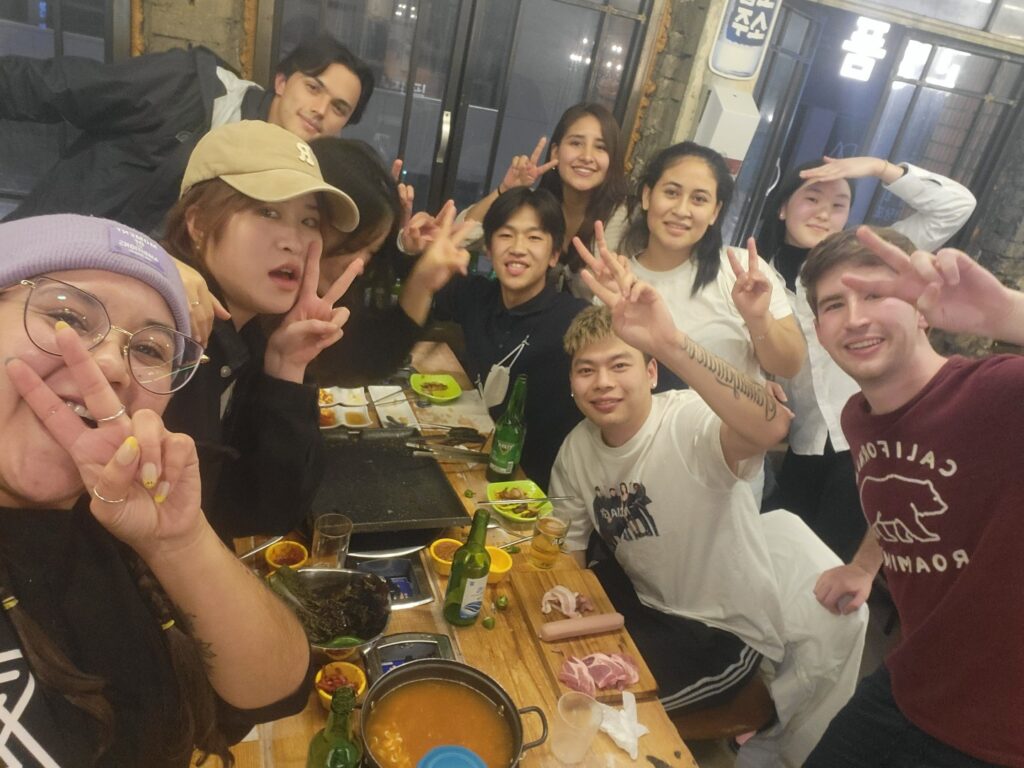 First off, for people who are looking to enjoy the nightlife, the best place to visit is Somyeon. Somyeon is the heart of Busan for partying and a socializing hub for Busan. You can also find many fantastic places to eat. Make sure to visit (로위버거), 야키야, and 철인7호. All of these delicious places showcase authentic Korean and Japanese cuisine to enjoy. Also, it is in an easy to find location. Once off of the subway, leave out of exit 7, take a right and it will be on the left. Make sure to go to any korean BBQ place too, its very fun with friends!
If you are in the mood for sweets visit 카페 반디나무 서면점 BANDI TREE which is close to the aformentioned places. They have amazing freshly made juices. You can actually see them cutting up the watrmelon on the street for watermelon juice! Also, you can never go wrong visiting any bakery in Busan, they all have amazing pastries, cakes, and other sweets to choose from. For a really good milkshake please make sure to visit Vincent 7 which is close one block north of the somyeon Mcdonalds. You can't visit South Korea without trying Bing Su which is a type of shaved ice, ice cream. If you have the chance to visit during the summer be sure to try strawberry Bing Su. Just visit any building labeled 설빙 to try Bing Su.
This section will be about some of the really good popular Korean dishes, as well as some traditional Busan dishes. The tastiest korean dish I have had is called Jim Daag (찜닭). It is basically a huge pan of chicken mixed with some spices and cheese. There are many 찜닭 restaurants. I recommend the location that is close to Pusan National University one block from the enterance. While you are in this area, you can visit Maxico Burrito for really delicious quesadillas. Last up is a traditional korean dish called 돼지국밥. Dweji Gugbab is a type of soup with with pork and rice in it. It is very common at local restuarants and also cheap.
There are many other amazing restaurants and dishes to try in Busan. I hope this list will be a great starting point for your food adventure!