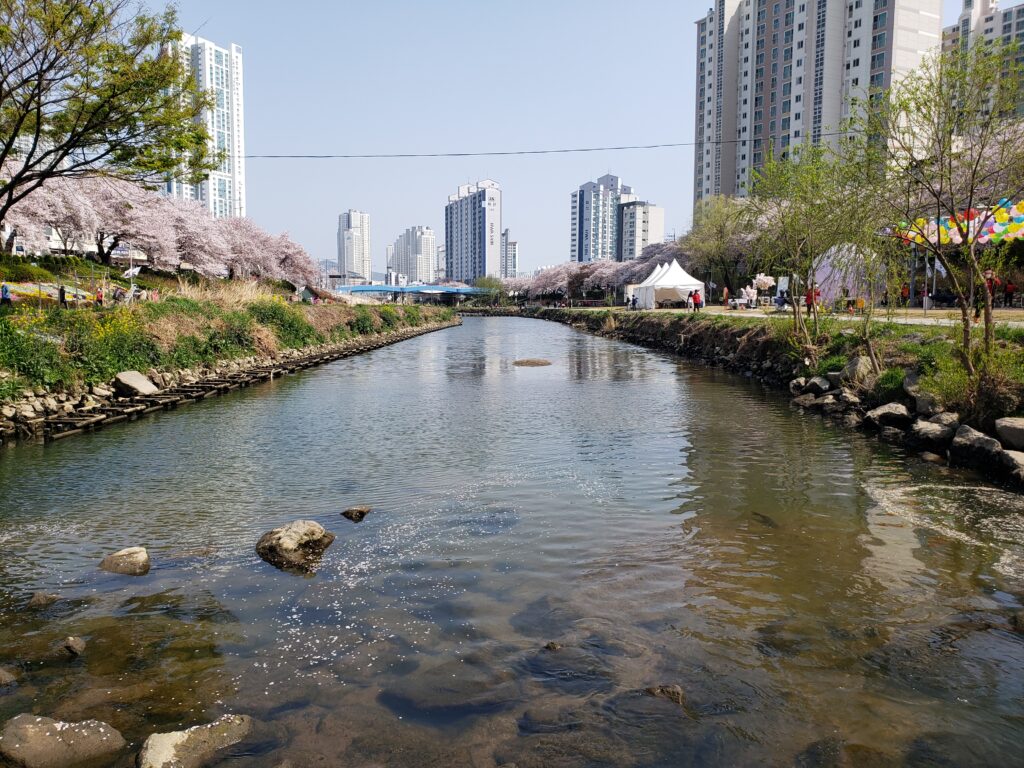 Oncheon-cheon, Busan – During cherry blossom season
Busan is the second largest city in South Korea, and being a mountainous area surrounded by beaches, there are many amazing spots to visit during your time in Busan. Furthermore, if you have the opportunity, visit Korea during the springtime to see the beautiful scenery of the cherry blossom season.
The first and most popular area for college students is Somyeon. It is the in the center of Busan and is the party distric and also houses the most places for entertainment such as theaters, skating, sports, karoake, and much more. Somyeon is also one of the best areas in Busan to find delicious places to eat.
If you are in the mood for shopping, Busan the largest department store in the world called Shinsegae. It is located in Centum City and is only a 20 minute train ride from Somyeon. When I visited the mall during the Summer time I got lost many times while wondering around. The mall has cheap shopping outlets and spans all the way up to luxury brands such as Gucci. You can also find a huge food court in the first floor and on other floors expensive restuarants to try out.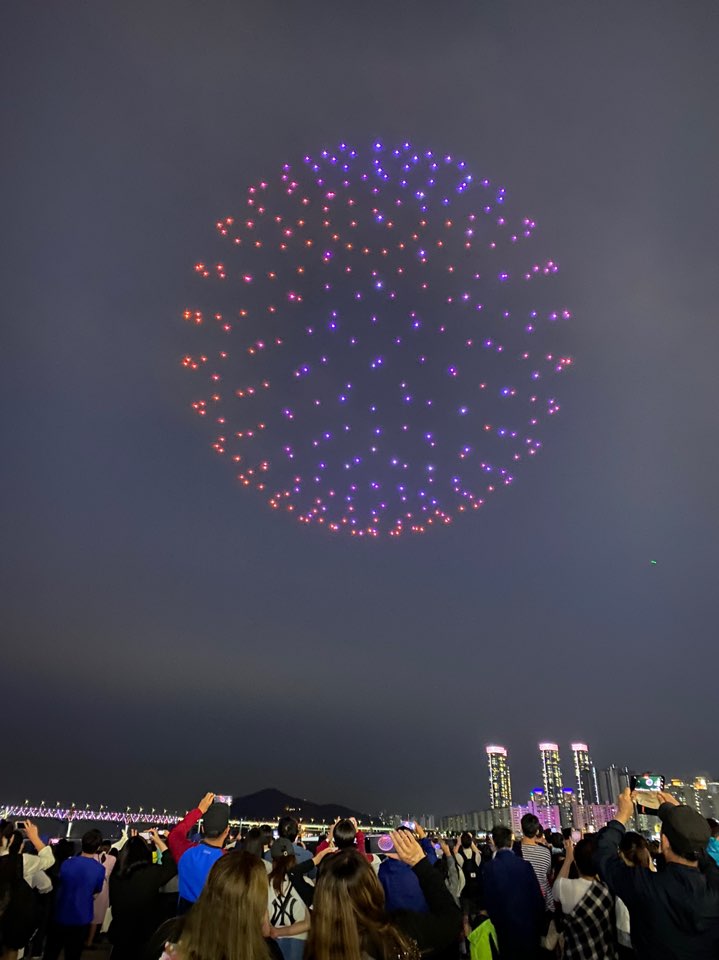 Gwanganlli, Busan
Make sure to head to Gwanganlli to scene the famous light up bridge at night and enjoy the beach during the daytime. Also, on Saturday they host a light show using drones during the night. Make sure to grab a nice dinner, sit on the neach, and enjoy the drone show.
The famous Busan Tower is located in Nopo, which is also a great shopping and eating disctrict. It is also home to one of the bigger fish markets found in Busan where you can pick out fresh seafood and they will prepare and cook it for you. Also, nearby Nopo you can visit the Gamcheon Cultural Village which looks like a city straight out of Barcelona, Spain. This area is very beautiful and nice for a stroll.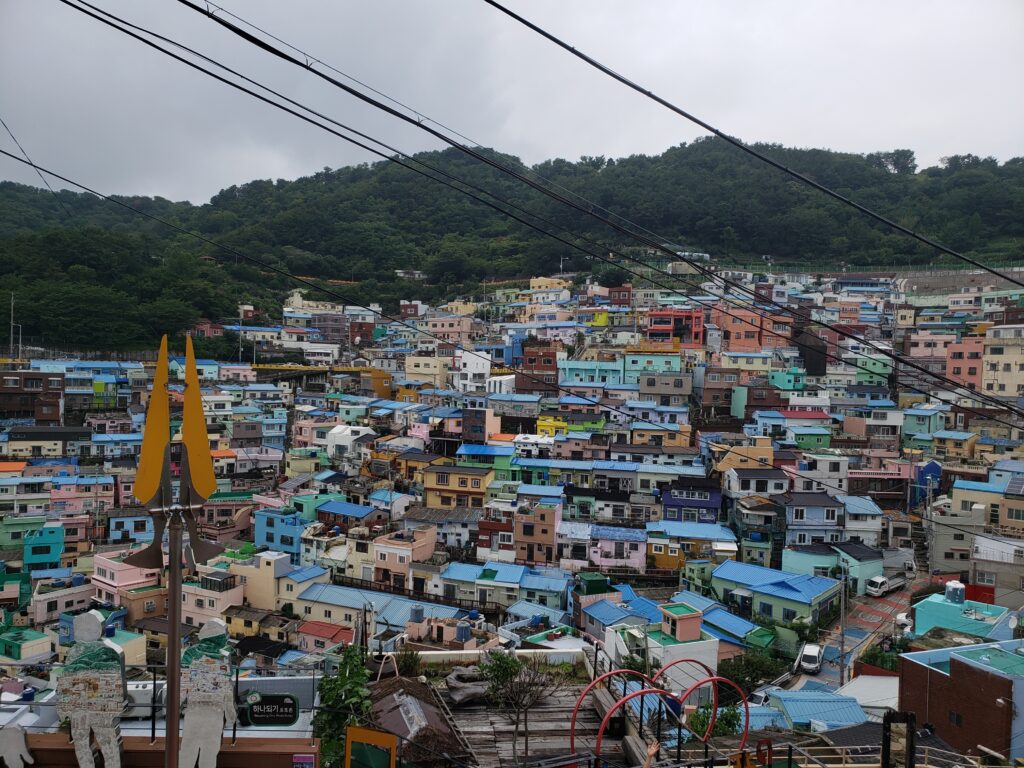 Saha, Busan – Gamcheon Cultural Village
Lastly, I would recommend visiting the Beomeosa temple located on Geumjeongsan Mountain. It is a beautiful temple and a great hike to take during the evening. At the peak of this mountain all of Busan can be seen. With a good eye you can spot all of the places previously listed!
I hope you have the chance to visit Busan, It's a very beautiuful city with so many things to do. Have fun and enjoy your time in Busan.