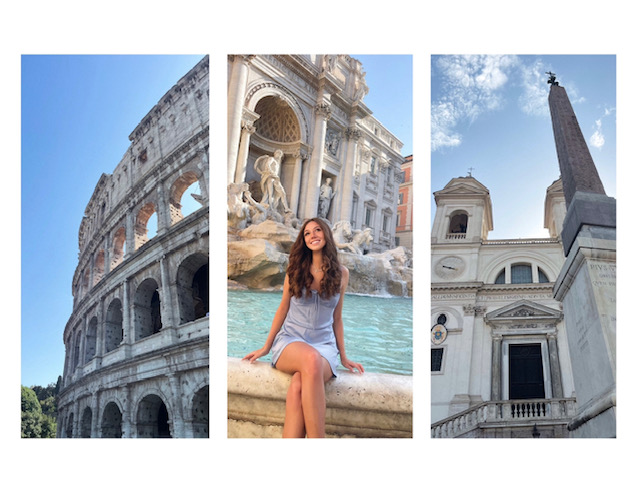 My words of wisdom to anyone considering a study abroad program are JUST DO IT! There are some choices you make in life that you will never regret and this is one of them. I chose to study art history in Italy in a faculty-led program. It was honestly the best decision I ever made in my life…next to choosing The University of Alabama, of course!

Participating in a faculty-led program enabled me to engage in guided tours to so many incredible places in Italy including the Colosseum, the Roman Forum, Vatican City, St. Peter's Basilica, Florence, Naples, Tivoli, Pompeii, the Catacombs, as well as countless museums and galleries. The experience was truly amazing and I honestly do not think anyone could have done a better job organizing such a well rounded experience. On our free days we even traveled to Capri and Venice with new friends that were made along the way.

The faculty-led programs are designed to allow you time to explore in the afternoon and evenings so we were able to visit additional sites such as my personal favorite, Trevi Fountain. This made the trip so much more of a hands-on learning experience. We were able to dive deep into Roman culture and eat at the most delicious restaurants and meet people from literally all over the world.

I have been changed by this experience. I thought traveling from New York to Alabama was broadening my horizons but studying abroad showed me there is so much more history and culture to learn about than you can imagine. This trip was a dream come true and has solidified a desire in me to explore more of this vast world we live in. So, take my advice and do not doubt your decision, just do it!