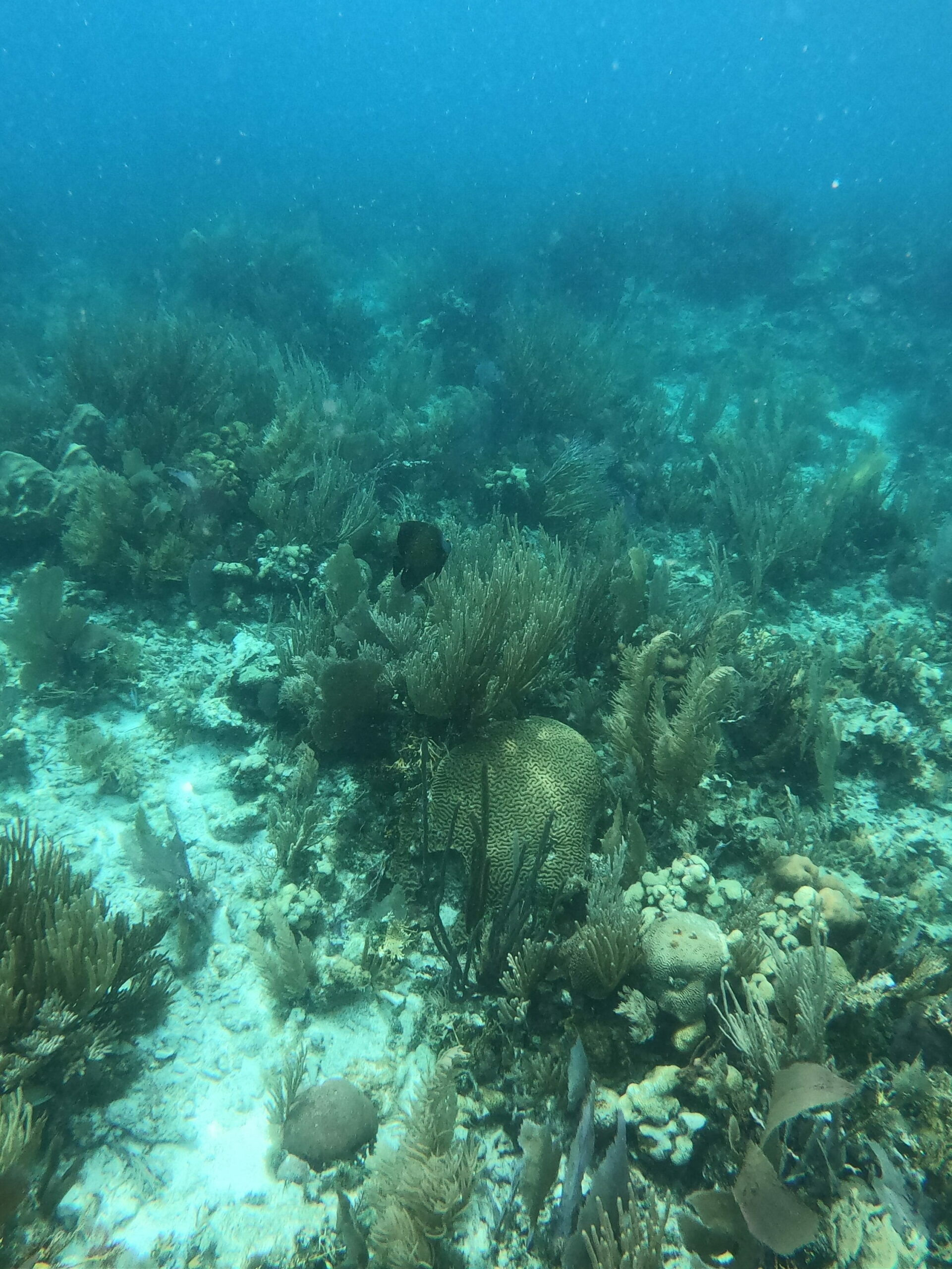 When we arrived at the airport it was all really exciting to start meeting people and getting to know my new friends for the next 2 weeks. We started on our way by stopping for lunch and headed for our 5 hour bus ride to Big Falls, we stayed at this house for one night. The next morning we headed out to get on a boat and go to Lime Caye. We stayed on Lime Caye for 5 nights. This was such a nice bonding experience for everyone because we had no service on this island. No Phones really brought everyone together and made us all feel like we had been friends for forever.
After those 5 days we went back to the mainland to get tours of Mayan ruins and a cocoa learning experience. We also got to go to a National Park and jump off a waterfall. After 3 days of doing that we got to go to our final destination, Blue Marlin Beach Resort, another island off the coast of Belize.
At South Water Caye, we continued to work on each our research projects, go snorkeling everyday, learn about the culture of everyone around us, and also get to know each other a little more.
A normal day in the life of a student taking this course is. Wake up around 6am and get ready for Breakfast, which is at 7am. After breakfast, we would all go get ready for our 8:15 group snorkel, we would go to a different reef everyday. This means everyday we got to see something new and learn about a new species. We would usually get back around 10am at which point, I would wash the salt water off of me and throw a shirt and a pair of shorts on (it is a requirement to have a shirt and pants on at lunch and dinner). Then we would start on our journal for the day. In the journals you would write everything you did and saw that day as well as draw two pictures a day. Lunch was at 12:30 and it usually included beans and rice, which is a Belizean specialty. After lunch we would go back out a snorkel a new spot at 1:30. Once we got back around 3, I would shower and put some comfy clothes on to finish journaling. Dinner would be at 6:30 and after dinner we would have class at 7:15. Then we were free for the night.
This type of trip is a once in a lifetime opportunity, getting to experience amazing coral reefs while learning about all the different species of fish, coral, sponges, and sea creatures. While also meeting new people and creating a bond that will last a lifetime.