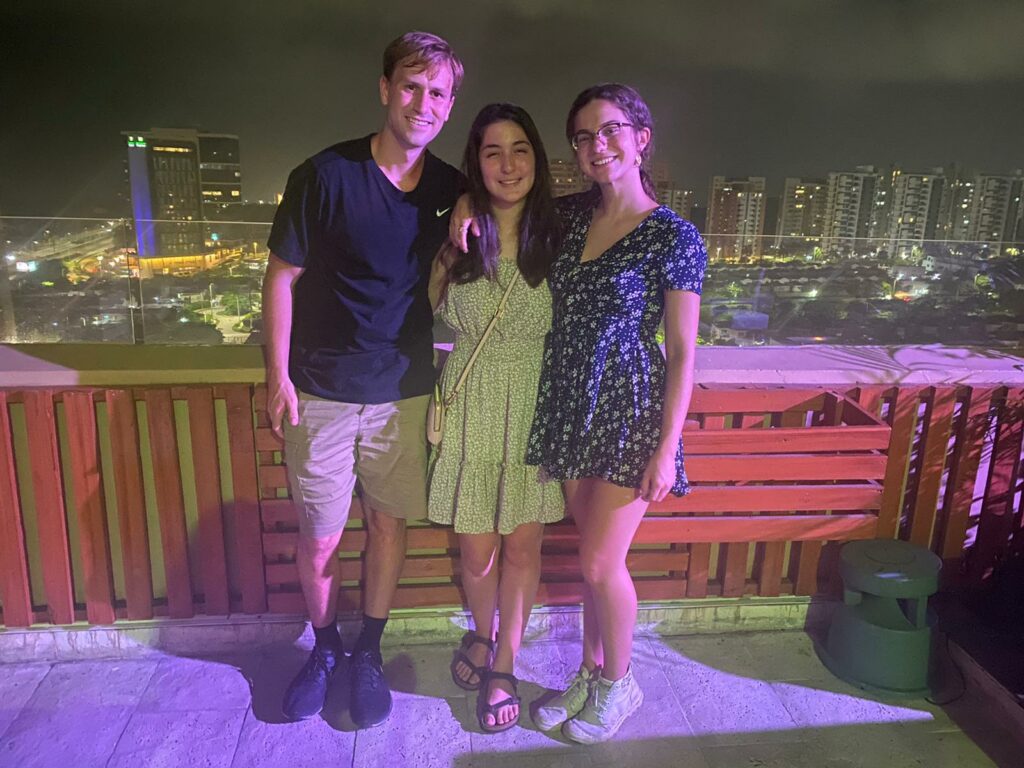 The best part of traveling is the friends you make. There are always a lot of great people you meet, but sometimes you find a friendship where everything just feels easy. In the past couple weeks I have realized that those people for me on this study abroad are my friends Angie and Sarah. We probably never would have met in Tuscaloosa even though we all go to school there, and in a lot of ways we are very different people. But we can laugh about a lot of the same things, and that is all a friendship really needs.
With Angie, I think our friendship moment was sitting together on the beach in Colombia watching the sunset. We were having a serious conversation that was also filled with laughter at the same time. With Sarah, our friendship moment was hanging out on the rooftop of a hotel, dancing a little bit, and hugging at the end of the night after talking about how we wished it was more common to hug your friends.
I have classes with both of them, and I feel like even after only a few weeks I can give them a look when we get to class in the morning and they know exactly what I am thinking. I am very grateful to have made such great friends. I believe it is the people who make a place special, not the place itself. Most of the best memories in my life are with great friends and people I have met. There are few memories when I was alone that make the list. Thanks to Angie and Sarah, I already have really great memories from Colombia, and I am excited to make many more in the next few weeks.