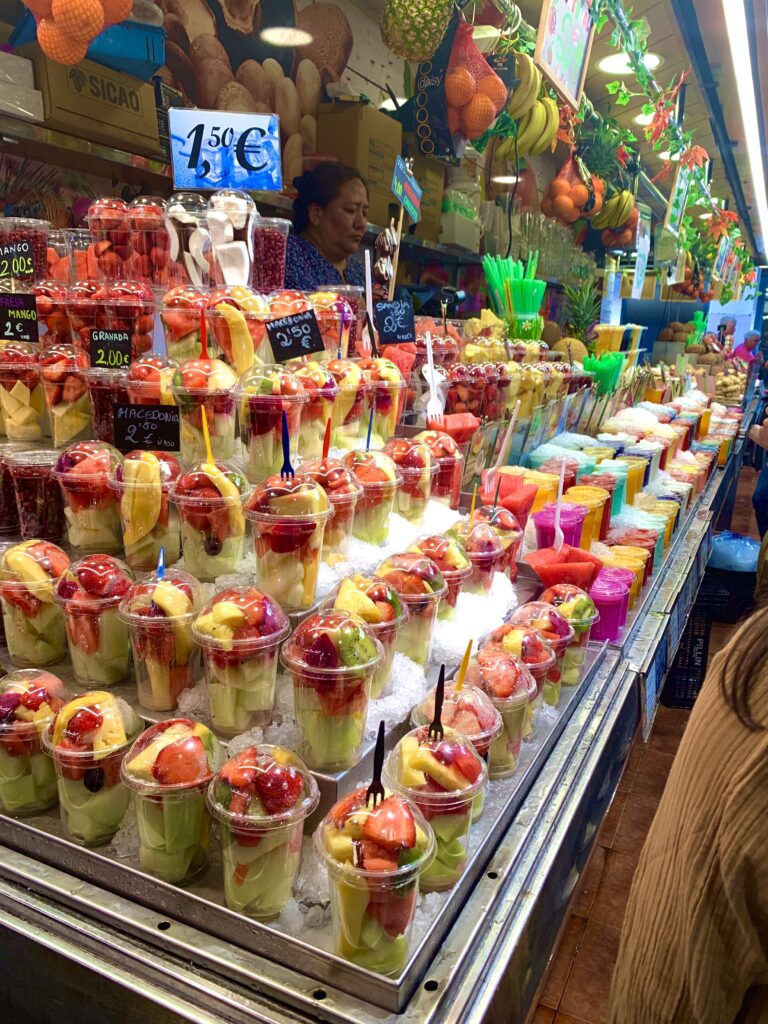 Another one of my favorite things about Barcelona is that it is a big city. I was not expecting to like the city as much as I do but it has turned out to be one of the best parts. I love that Barcelona is alive and that there is always something to do. Constantly there will be posters about what is going on that day or weekend and there is never a shortage of activities. I also love the different parts of the city. In Barcelona we have streets for shops, food, the gothic area, El Born and even the beach.
Although there are many amazing things about Barcelona, one of my least favorite parts is the people. Barcelona has a reputation of being unsafe and known for their pick pocking and it could not be more accurate. Already half of my roommates have had something stolen and everyone I have talked to have also known someone who got something stolen. Mostly the stories I have heard was because someone was not paying attention. My advice against pickpocketing would be to be aware of your surroundings.
I am so excited for the next four weeks in Barcelona and can't wait to learn more about the city!