Preparing to travel abroad involves a lot of work in advance, but it's important to gather all that together in the last two weeks as you prepare to fly. Two weeks before my faculty-led study abroad to Italy, I returned from a family trip to India and started unpacking and then repacking.
Before you travel abroad, here's what I recommend you review:
Documents
You should start applying for any documents you need to fly many months before you plan to travel. These documents can include passports, visas, travel insurance, itineraries, and health documents.
For my faculty-led trip to Italy, my professor provided the itinerary and the school provided insurance. For health documents, I needed my COVID vaccination card. Since I already had a passport, I just needed to apply for a Schengen visa, which applies in EU areas. You can find more information about visas and other travel documents in this article.
You'll have all this ready before you travel, but in the last few weeks, you should gather them up to put in a safe place. Be sure to carry your passport as you fly, but you may also need other identification, travel and health documents. I am carrying my passport (which contains my Schengen visa), COVID vaccination card, and Green Card.
I also made copies of my passport, visa, travel insurance, flight bookings, travel itinerary, identification documents, and health documents. While I move about Italy, the copies of my passport and visa will serve as identification documents while avoiding the risk of loss and theft to the originals. Sometimes, customs and immigration officials may ask for travel verification like flight bookings, insurance, and travel itineraries which is why it is important to carry these copies.
Packing
I usually pack for travel in roller bags, which have built-in compartments and a wide opening for ease of access and organization. For Italy, my professor told us that wheels would be a hassle on water taxis and cobblestone, so he recommended a backpack-duffel style bag.
I bought a bag but was puzzled about how I could organize my clothes, toiletries, etc. in the main pocket so repacking at each location wouldn't be too challenging. The answer is packing cubes.
Packing cubes are mini bags that can help organize your bag for ease. These are usually packed one of two ways, by outfit or by clothing type. I packed my cubes by type of clothing: tops, bottoms, pajamas, etc.
My trip to Italy is a month long, so I need to have the ability to wash my clothes while there. In the GroupMe of the students on the trip, my friends recommended I purchase laundry sheets instead of other types of detergents. By doing so, I avoided leakages from liquid detergent or the bursting of tide pods.
It's also important to remember that clothes and books aren't all you need to pack for studying abroad. Some things that I nearly forgot to pack are:
A raincoat
A second pair of shoes
A travel adapter
Extra glasses
Home COVID tests
General Prep
Beyond gathering documents and packing, I also had to do some general preparation for travel.
Call credit card companies and banks to get cards activated for international use.
Go to the bank and request local currency at the destination, the euro for me. The dollar value was deducted from my account.
Manage international phone use. I used a monthly international plan from Verizon, but other options include buying a local or digital sim card.
Check COVID travel requirements. The state department provides summarized information and links to specific country websites.
Flight Tips
Flights, no matter how far in advance they're booked, can see delays and cancellations. To stay on top of these updates, I made an account with my airline, downloaded their app, and linked my flight itinerary using the confirmation number. These apps include American Airlines and Fly Delta.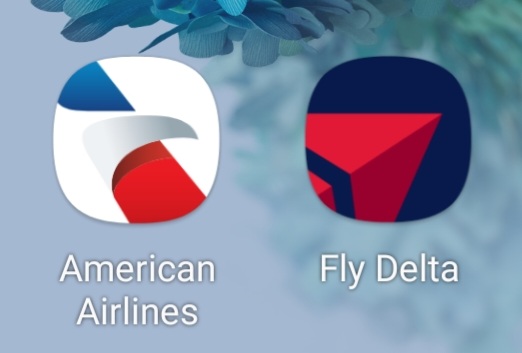 These apps will:
Alert you to flight changes
Allow you to view or change your seat
Enable online check in
Ease flight changes or cancellations
Ease opting in for upgrades or standby
Provide bag tracking
Select accessible or special services
Present online boarding passes
I also made sure to download a Spotify playlist, a few movies, and a couple of kindle books to entertain myself with during the flight.
I'm looking forward to traveling to Italy, exploring history, discussing Shakespeare, and spending time with my fellow students. I hope that your travels excite you, that they run smoothly, and that you sleep peacefully on your flights.
Best of Luck!