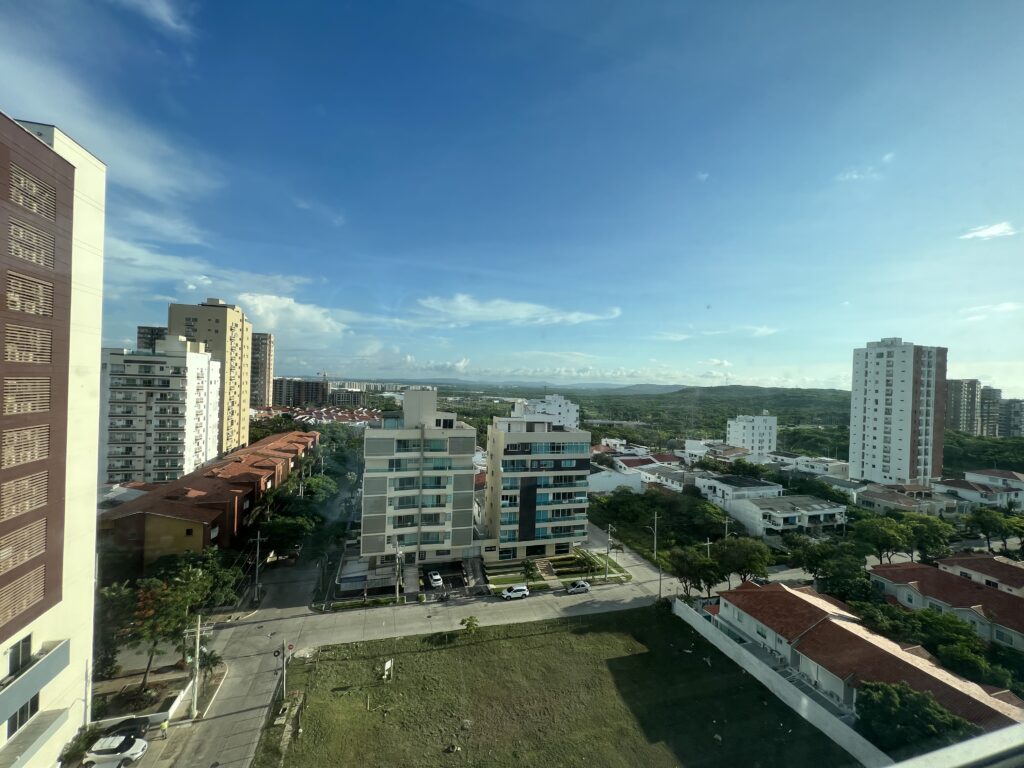 Two weeks in to my six-weeks study abroad program in Colombia, I went snorkeling in Santa Marta with a group of other students from Alabama. We had a great time floating around the bay, watching the colorful fish swim, and making friends from around the world. However, as I got out of the water and climbed on to the boat-escaping the storm that was quickly brewing around us-my throat began to itch. I thought little of it, and we continued on to escape the rain and eventually return to our hotel.
The next day, we returned to our home stays in Barranquilla, and I felt no better. The opposite, in fact. I messaged the program assistant who was traveling with us, and we made plans to go to the health center the next day to see what they could do. This was where the worst happened: I tested positive for COVID-19.
I spent the next five days quarantined in a hotel room with the program assistant, who was also diagnosed with COVID. I missed class, activities, and precious time I should have spent practicing my Spanish in the real world. I watched an entire Netflix series in Spanish and, once I began to feel better, attended my classes virtually. Finally, after five days in the hotel, we were released and returned back to our normal lives, fatigued and still under the weather, but not contagious for COVID.
As travel returns to normal, it is normal to have fears or doubts about what may happen if you should get COVID. When I tested positive, I had a million questions. What was going to happen to me? Would I be able to finish the program? How would I keep up with the rest of the students when I had to quarantine for a week?
It has now been over a week since I got out of quarantine, and I can confidently say that my time away has not detracted from my study abroad experience. My professors have been nothing if not patient as I have made up the work I missed, and through UA's travel insurance, I will be fully reimbursed for the expenses I incurred due to my quarantine.
The week since I got out of quarantine has been the best time of the program yet. Now that I know what it is like to be separated from everyone, I surely do not take any experience for granted. We spent the past weekend in Cartagena, exploring the beaches and old city. I've become close with some of the other students who I wasn't before, and I'm looking forward to a trip to Medellin this upcoming weekend.
This all goes to say that, yes, COVID still exists, and it may impact your study abroad experience. However, do not live in fear that a positive test will ruin the trip. The world is opening up and ready to be explored, so be careful and go on an adventure.