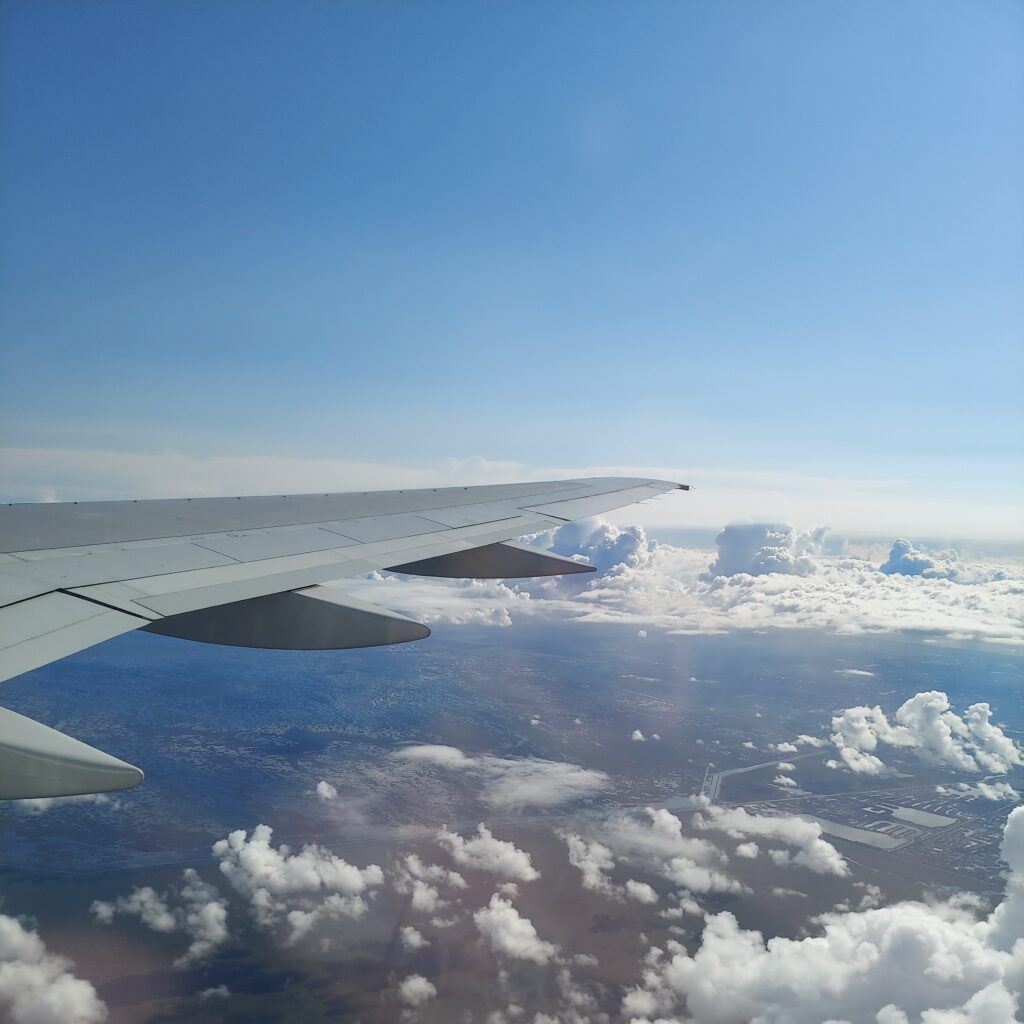 When going abroad, whether for the first time or the fifteenth, we all have ideas in mind of what to do in advance. Buy luggage, pack extra socks, maybe study a few essential words in a language- all good things! What stands out to me most, however, is clothing. Clothing is so indicative of a culture. Whether it's custom, religion, or availability related, clothes say a lot about a place. This is important to know for multiple reasons:
One, funnily enough, is weather! You don't want to be stranded in a place with six sweaters when it's ninety degrees. Always check the seasonal patterns for the area, and maybe pack a small rain jacket just in case! For Guatemala, the town we are staying in most of the time will be temperate enough for long pants. We have excursions to the beach, however, which will be in the 90s! So, some lighter clothing, just enough to last that day, was essential too. We will also be doing some outdoors adventuring, so adequate hiking clothes and very strong bugspray were needed. If you'll be in a hot area but it's still better to be covered up, try very breathable fabrics like cotton or linen in looser clothes.
Two, cultural sensitivity. I am going to Guatemala, and according to the research I did to prepare for this trip, the usual clothing for the region seems more reserved. Higher collars on tops, lower hemlines for pants or skirts, longer sleeves, et cetera! Consider how different cultures view clothes as appropriate or standing out. For example, as the study abroad office has mentioned, American "athleisure" clothing would stand out a lot in certain countries! There are many resources online for just about any destination regarding clothing preferences. You can try to find pieces you already have that would better blend with these preferences, that way you don't have to step too out of your comfort zone. I'm packing more long pants, blousy shirts, and long skirts that still fit with my style, but allow me to more comfortably blend in as I explore the city.
Three, personal safety. Since we will be taking in the sights and perhaps speaking another language, etc., it will already be obvious we are tourists. Who wouldn't stop to admire the beautiful architecture or "ooh" and "aah" at the volcanos? I know I will! Unfortunately, tourists everywhere can be targets for pickpocketing and other crimes. Making my wardrobe more fitting for the area could help avoid some of the pitfalls tourists face. Not wearing jewelry and name brand items is a good tip. Instead of wearing my engagement ring, I bought a (very cheap) silicone band to wear in its place. Blending in in smaller, possible ways will help me stay safe.
A quick look into what the weather is expected to be like in your area and at what clothing is more suitable can help your experience as a student abroad more seamless. You'll be happy you brought that rain jacket! Wherever you go, you are a guest of that country, so doing all we can to be respectful is a must. With these things in mind, I'm counting the days until my study abroad journey begins. It's truly an honor to be able to visit Guatemala and study political science there with my peers. It's a beautiful country, with a deep past and a rich present, and I cannot wait to take off!