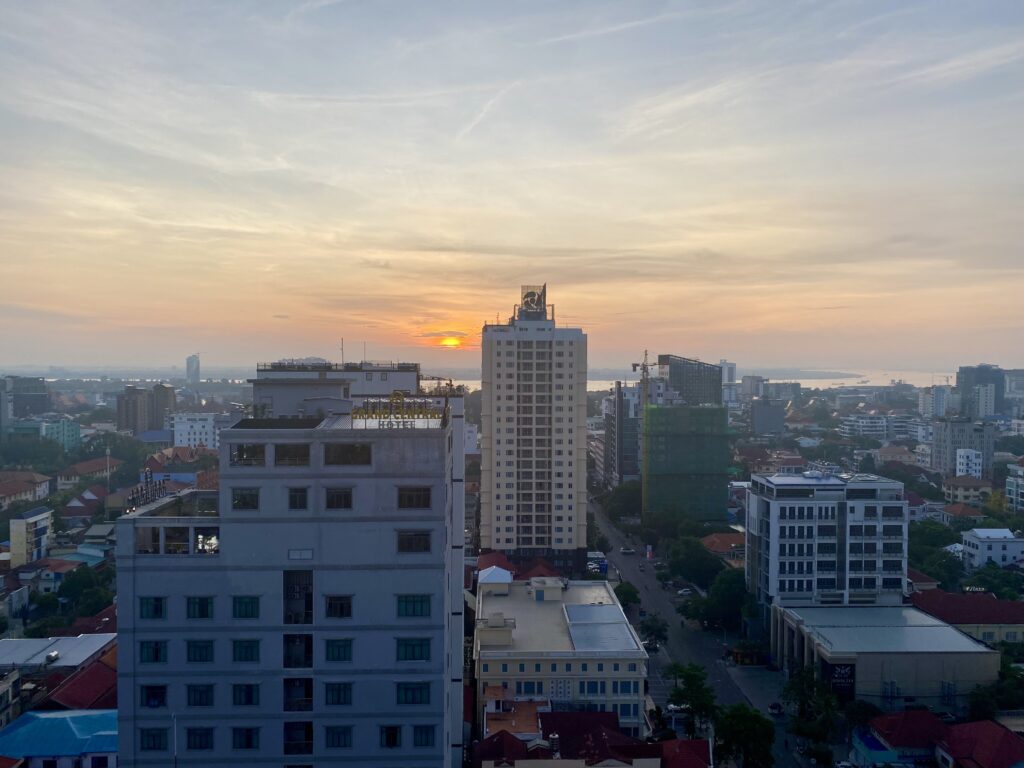 There's 365 days in a year, but this one might as well have been a leap year for me. Flying westward from the US to Cambodia, a day is lost in the process. This is but one realization of many that don't hit you until you're traveling abroad.
Prior to this trip, I knew I wanted to study abroad and make use of the scholarship money I had earned, while also earning course credit. However, with COVID emerging in 2020 as I considered this, my plans fell to the wayside. Even now, COVID has affected my preparation for the trip, with vaccination status and entry/exit tests being necessary for travel to Cambodia. In a similar vein, I obtained vaccines for yellow fever, typhoid, and tetanus, as well as a prescription for antimalarial medicine – all of which can be done at the Student Health Center. The remaining key parts of preparation involved printing out records for entry to Cambodia and packing lots of dry-fit shirts for the humidity.
Having seen my family a few days before this trip, I already feel some anxiety about leaving them for the other side of the world. The number of connecting flights I must navigate also adds a little stress. What keeps me going is the idea that this is pushing my comfort zone, and the expectation that I will grow from doing so. Outside of that, many of my peers on this trip are in the MBA program that I am in next year, so I'm looking forward to meeting them. I remain excited to see what Cambodia has to offer, and of course, to see Angkor Wat, a site considered the "8th wonder of the world" in some circles.